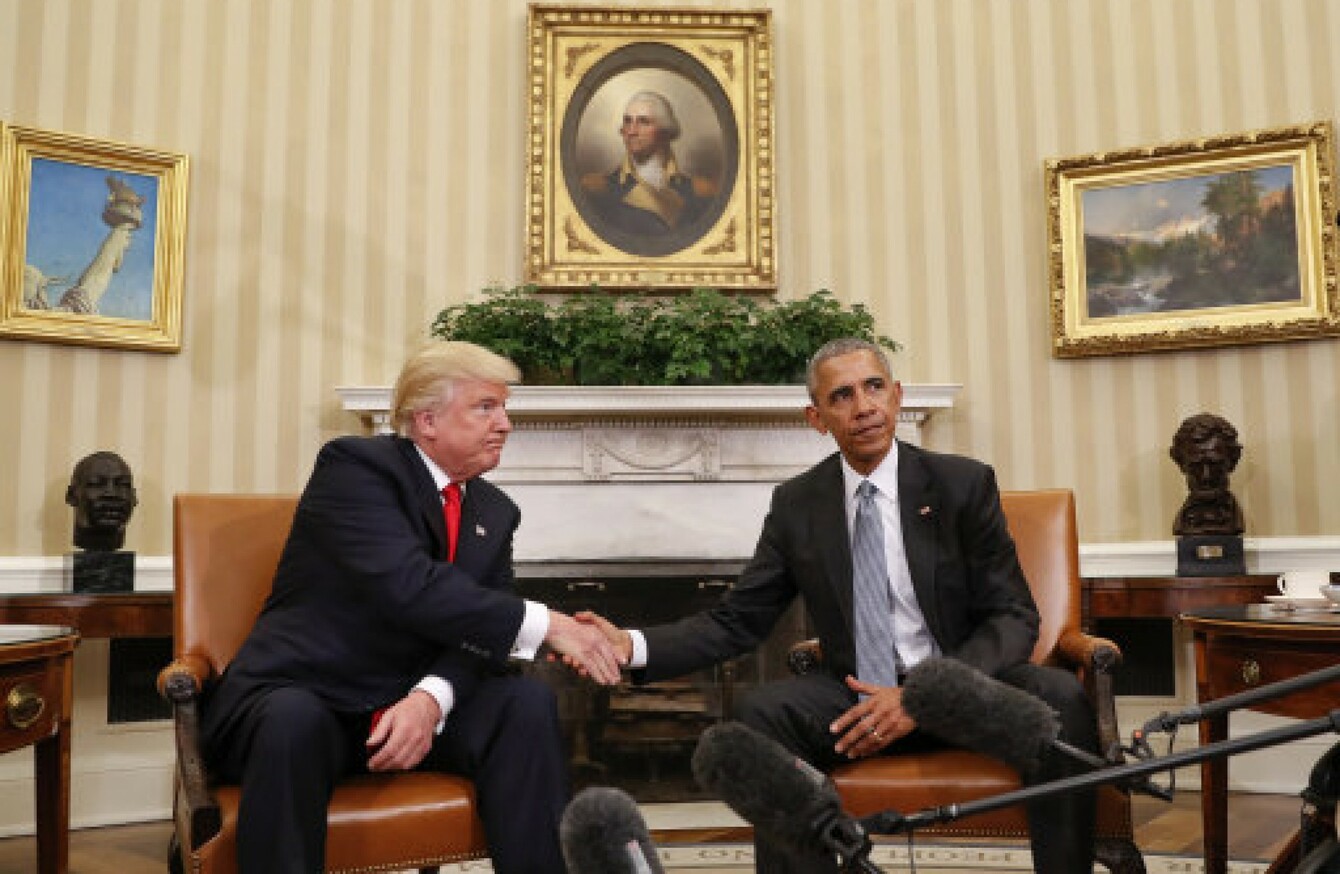 Image: Pablo Martinez Monsivais
Image: Pablo Martinez Monsivais
FOR AS LONG as he has been driving a US mail truck through Kenosha County, Bob Patrick has held the belief that nothing changes.
That is why – "whether it's going to be good or bad" – on 8 November he voted for Donald Trump.
In 2008, Patrick backed Barack Obama, as did most voters in Wisconsin.
But in this election he joined many Democrats who jumped ship and contributed to an earthquake that few saw coming.
Nicknamed the Dairy State, and proud cradle of Harley-Davidson motorcycles, Wisconsin had not voted Republican in a presidential election since 1984.
The sea change was even greater in Kenosha County, which had not backed a Republican for president since Richard Nixon won in 1972.
"I believe that people needed change. People wanted to have something different," said Patrick, as he delivered mail to mobile homes in an area called Pleasant Prairie.
Nothing really changed in the last what, four years, 10 years. Maybe this is going to be good for the country.
"Eight years of Obama and then with Clinton, she's been in there pretty much for ever. So it wasn't gonna change much," he added.
The sad rows of mobile homes bear witness to the slice of America that has trouble making ends meet every month.
Here are people that struggle to get by, saddled by lower education levels and perplexed by a post-industrial, globalized economy that seems to have passed them by.
This county in the Great Lakes region is home to 321,000 people, 61% of them white.
Path to victory
It is flat land, with farms in the west and urban areas that used to be comfortably working class, in the east. Cutting it in half is the highway linking Chicago and Milwaukee.
Here, it is easy to see how Trump won with his strategy of seducing disgruntled whites in the Midwest. It also paid off in Michigan, Ohio and Pennsylvania.
"We had AMC back many years ago. Then AMC went bankrupt, Chrysler bought them out," said Erin Decker, chair of the Republican Party chapter in Kenosha County. AMC stands for American Motors Corporation.
It was a big plant, and then slowly it became smaller and smaller. It was just an engine plant and then back in the 2000s the engine plant closed down, too.
Kenosha County has undergone at least a partial facelift, mainly in retail and online sales, thanks to Amazon, which has built cavernous warehouses along the highway.
But the working class people who used to have jobs with AMC and Chrysler, and often tend to lean left, are nostalgic for the sweeter days of the past.
"They are the people that worked at AMC, then worked at Chrysler and slowly went unemployed. They have jobs now, but not the jobs that they used to have, the good paying jobs," said Decker.
This frustration helped Trump, who had promised to come to the rescue of such burned-out voters.
"Workers in Wisconsin long got health insurance, sick days and pensions. The number of employers who offer these things has declined," said Alex Brower, an official of the Wisconsin Democratic Party's Labor Caucus.
The media were making fun of Donald Trump for campaigning in Michigan and Wisconsin. That was his path to the victory.
Blue turns to red
University of Wisconsin political scientist Thomas Holbrook tries to explain the Wisconsin change of heart and how the color blue associated with the Democratic Party turned to Republican red.
Disillusioned young people are the first big surprise, he said.
"18 to 24 year olds who voted overwhelmingly for Obama in 2012 and 2008 actually favored Trump in Wisconsin this election cycle by just a couple of points. And then 24 to 35 year olds favored Clinton, but not by nearly the margin that they favored Obama," Holbrook said.
The second demographic that switched to the Trump camp are people without a university degree.
Said Holbrook, referring to Wisconsin: "Clinton lost by around 27,000 votes and when you have a couple of groups breaking unexpectedly, that's enough to make that kind of difference."
A third factor was sluggish mobilisation in a state that traditionally boasted the second highest turnout rate in the country.
"The Clinton campaign in particular did less than had the Obama campaigns in terms of advertising, organising of fieldwork, and perhaps visits by the candidate," said Barry Burden, also a political scientist at the University of Wisconsin.
In Kenosha County, people who supported the real estate tycoon Trump suffered dearly in the recession that began in 2008.
They feel left out by the economic recovery, and succumbed to identity politics.
Working on her car outside her mobile home Gail Sparks said:
I've been working my butt off all my life and my husband had recently had a heart attack, I was laid off. I went to try and get help and they turned me down.But the Mexicans come in there or any type of Hispanics come there, and they got the help.
She is an electronic technician whose husband is out of work because he is on disability. They live in the same section of the mobile home park as Bob Patrick the postman, and Joe Dodge, also on disability assistance.
Sorting through bric-a-brac behind his home, Dodge says he did not vote for Clinton – "a criminal" – or Trump, "an arrogant gasbag."
But he said he knows a lot of people who switched from Democrat to Republican, including his wife, a truck driver and union supporter.
"She did not feel that Hillary would follow through on any of her pro-union ideas, wouldn't follow through on any of the promises she made, period. Because of her history of waffling back and forth, promising something, then changing her story. She is a proven liar," said Dodge.