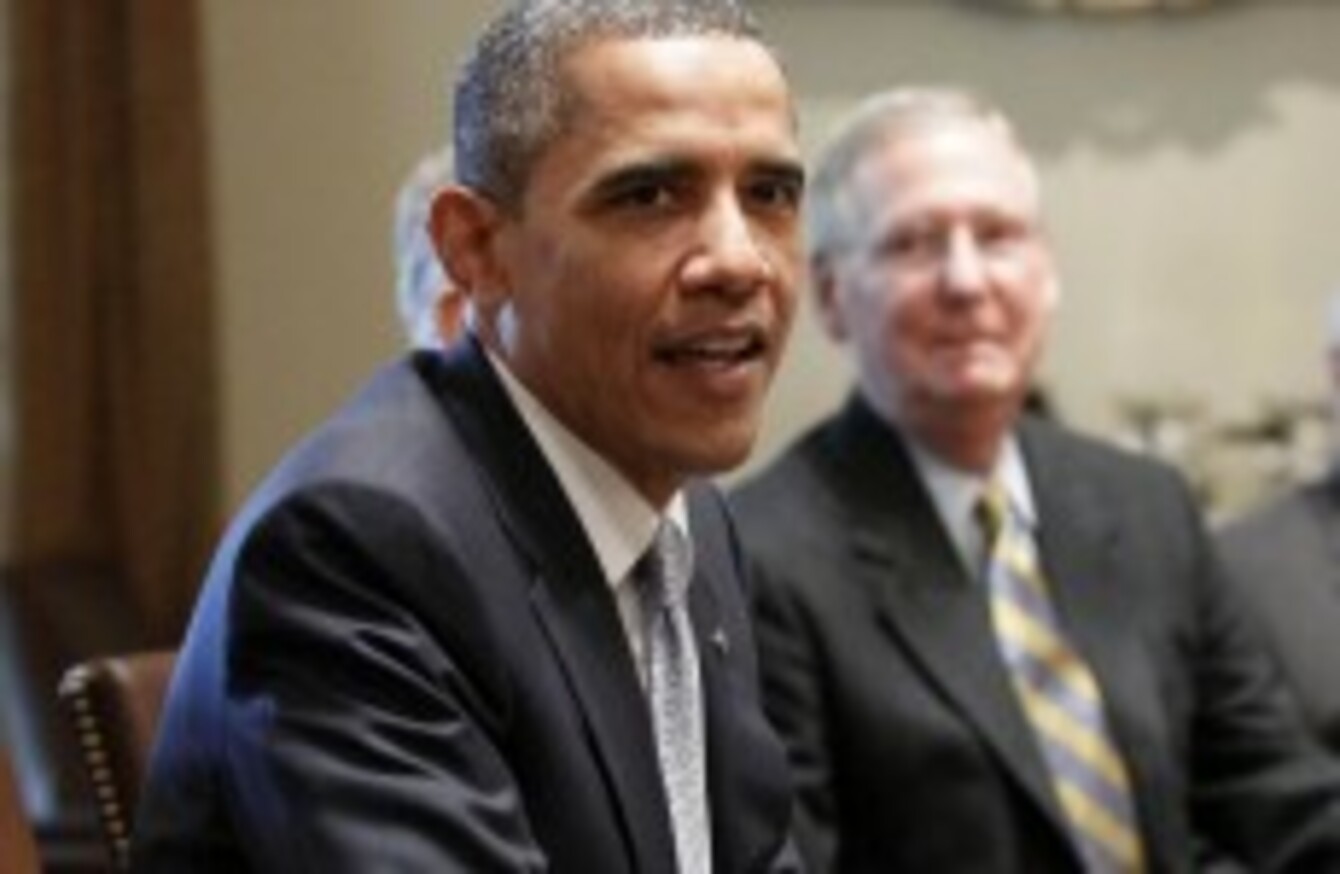 President Barack Obama meets with Congressional leaders regarding the debt ceiling in the Cabinet Room of the White House
Image: Charles Dharapak/AP/Press Association Images
President Barack Obama meets with Congressional leaders regarding the debt ceiling in the Cabinet Room of the White House
Image: Charles Dharapak/AP/Press Association Images
US PRESIDENT BARACK OBAMA has walked out of a budget meeting with Republicans. He ended a nearly two hour debt-limit negotiation brusquely, declaring: "Enough is enough" as he rejected Republican demands that he accept a short-term extension of the government's borrowing authority.
Democratic officials and Republican aides familiar with the negotiations said the meeting ended after White House officials had identified more than $1.5 trillion in spending cuts over 10 years to reduce the deficit.
Pressed by House Republican leader Eric Cantor to accept only months-long debt ceiling increase, Democratic officials say Obama announced:
Enough is enough. We have to be willing to compromise. It shouldn't be about positioning, and politics and I'll see you all tomorrow.
The meeting is due to continue today.
Meanwhile the ratings agency Moody's has threatened to cut the AAA debt rating of the US, warning that the country may not raise its debt ceiling, reports Reuters. Moody's says that if the debt limit is not raised in time a "missed payment of interest or principal on outstanding bonds and notes" is possible, reports the BBC.
Moody's says that risk of a short-lived default is "small but rising".
The Federal Reserve in the US said that it's prepared to take action if economic recovery falters. Reserve chairman Ben Bernanke has said that ir might be necessary to purchase a new round of Treasury bonds, reports the Washington Post.
- Additional reporting by AP