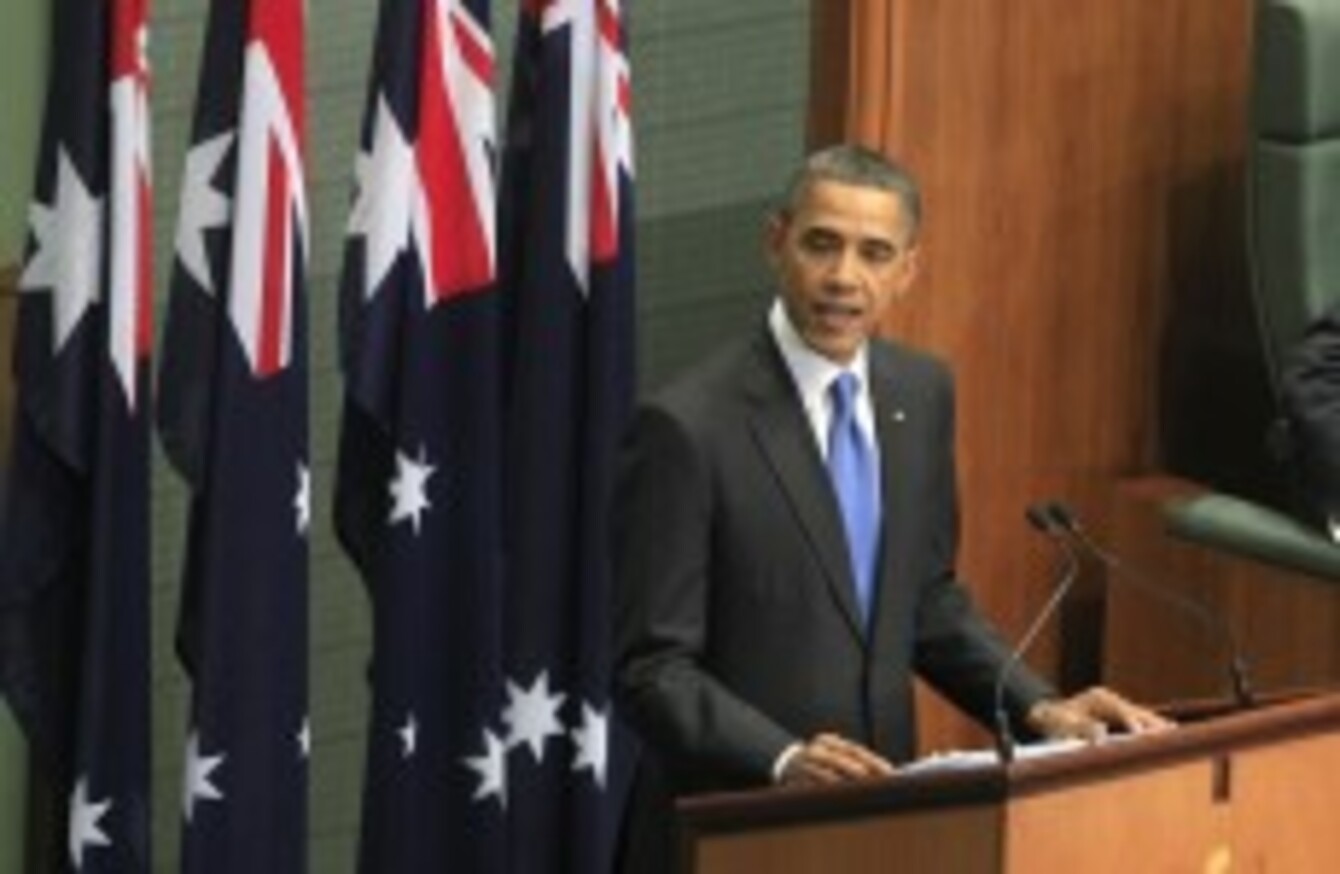 Barack Obama addresses the Australian Parliament in Canberra on Thursday
Image: AP Photo/Rick Rycroft, Pool
Barack Obama addresses the Australian Parliament in Canberra on Thursday
Image: AP Photo/Rick Rycroft, Pool
THE AUSTRALIAN GOVERNMENT says it is investigating how a classified booklet detailing Barack Obama's itinerary came to be lost in a gutter during the president's visit last week.
Journalist Dylan Welch of The Age newspaper reported that he found the 120-page booklet on Thursday about 100 yards from Parliament House in Canberra, where Obama attended several functions during his 27-hour Australian visit.
The booklet contained details on Obama's itinerary, his security convoy and the mobile phone numbers of senior U.S. and Australian officials.
Australia's Attorney-General's Department said in a statement today that it was investigating. The department said it did not comment on security matters.
Welch detailed how the booklet, entitled Overall Program and Orders of Arrangement, was classified 'in confidence' and contained more than 120 pages of the president's minute-by-minute schedule.
It gave information about which door Obama uses to exit the vehicle he's travelling in, and a breakdown of his secret service detail.
- Additional reporting by AP