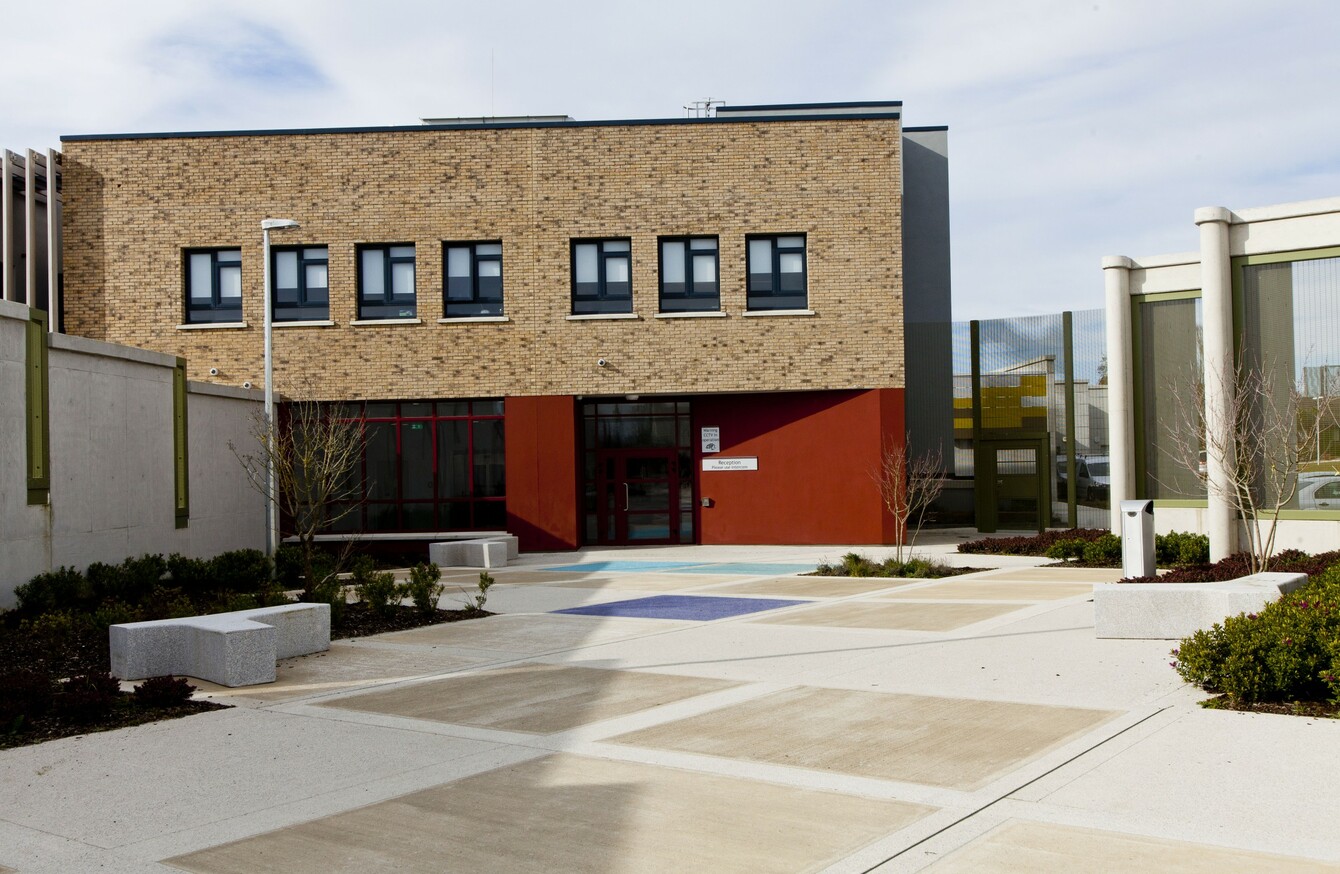 Image: Iain White/Fennell Photography
Image: Iain White/Fennell Photography
ON MONDAY OF this week, a report was launched on the future of Oberstown.
In the church-like banquet hall of Smock Alley Theatre, the campus director Pat Bergin spoke about the improvements in childhood detention in Ireland in the year since Oberstown became the sole youth detention facility in Ireland.
None of the speakers at the launch was under any illusions about the seriousness of the crimes committed by those sentenced to detention at the facility, but all were optimistic about its future.
"In the past year, significant improvements had been made on buildings and facilities on the campus and we have enhanced Campus policies and services as well as training and supports for staff.
"Challenges will always remain – with change, with young people – but we are confident we can now respond better and we are now focused on moving forward, with everyone working together building the future of children's detention in Ireland."
That night, Bergin suffered a laceration to his face and two other staff were assaulted as three inmates escaped the north Dublin facility.
Changes
The opening of the current campus last year came after years of delays and is supposed to, according to Minister for Children Katherine Zappone, represent a "sea-change" in how young people are dealt with in the criminal justice system.
In some regards, Zappone is correct – a child will never be sent to an adult prison in Ireland again, St Patrick's Institution has been closed and admissions to Oberstown have dropped in the last year.
As of 15 May 2017, there were 29 children (capacity is 48) in Oberstown, 22 serving a period of detention and seven remanded in custody.
A large part of that drop in admissions has come from a number of initiatives including the Garda Diversion Programme, the use of alternative sanctions under the Children Act 2001, improved release planning supports and increased legislative awareness that detention of a child should be imposed only as a measure of last resort.
The programme allows any youth who admits to a crime be cautioned and supervised as an alternative to prosecution.
Since its inception in 1963, it has kept hundreds of thousands of children from receiving a custodial sentence. In 2015, 9,807 individual criminal were referred to the programme. Half received an informal caution and 25% a formal caution. The majority of the incidents it covers are either thefts or public order offences.
The process works by appointing a Juvenile Liaison Officer to work with the child. They meet in either the person's home or a Garda station, when supervision is arranged. The nature of that supervision is up to the JLO.
According to gardaí:
"It may involve the young person agreeing to engage in certain activities, attendance at a youth project, or it may require the young person to report on particular occasions to the JLO or other Garda."

Mentoring success
Of course, there are other ways to keep children from detention. Le Chéile is a community based volunteer mentoring and family support service, which works with young people involved with or at risk of offending.
Le Chéile's mentoring projects trains and supports local volunteers as mentors to young people or parents in their community in eight projects around Ireland, and a Restorative Justice Project in Limerick provides a range of restorative justice programmes to young people who have been involved in crime.
Their report for 2013-2015 showed that young people who have fallen into crime reduce reoffending by 28% on average over the period of mentoring.
According to the report, of the 28% reduction in reoffending during the period of being mentored, 49% can be directly attributed to mentoring. It also revealed that the total value of Le Chéile's mentoring service in 2015 was €4,755,614 and cost at €1,093,647, giving a return on investment of €4.35 for every euro.
Their CEO Anne Conroy says that mentoring matches specially recruited volunteer mentors of all sorts of backgrounds with children who have committed a crime.
"They're amazing people who do this work quietly and confidentially. They meet up with children and do things that match up with their interests.
"It's about the relationships, the young people know that the mentor really cares about them. It's the relationship that they have that's important.
"In terms of Oberstown, sometimes we see mentees occasionally end up there. In the last year, we've been able to continue that mentoring and will be there for them when they come out.
"We've also been able to start mentoring of parents whose sons are in Oberstown. That's a really unique initiative – the first in Europe. Doing this for parents is a very exciting new initiative. It's a new approach.
"Oberstown is a place of last resort and community supports are there to help people not end up there. In our experience, they really are trying to change how we deal with children in detention."
All change?
However, sources within Oberstown say the talk of change rings hollow. They say that
"During strike action last August eight residents took the opportunity to assault the emergency cover staff members and take over three units in the old Trinity building leading to the ERU and public order units being called out.
"It took them almost 12 hours to bring the situation under control. Two units in the building were badly damaged and a third was completely destroyed by fire. One staff member received lacerations to his face. The point to be made from this is that the gardaí who are fully equipped to deal with this type of violence took that long to stop the riot. Staff try to stop the same violence on a regular basis with their bare hands.
"Things haven't changed for the better in the last year. What has changed since the department intervened and strike action was called off on 3 January this year was staff and union have been invited onto working groups to look at health and safety issues such as Personal Protection Equipment (riot gear). These working groups are still only a talking shop for now and there has been no change on the ground as recommendations have yet to be put forward.
"How dangerous is the job? Lets put it to you this way, our colleagues in the Prison Service were glad to see the back of the 16 to 18 year olds. We meet gardai and prison officers on a regular basis when on court escorts and they cannot fathom why we would work under the Oberstown regime. Just before we took the older young people on campus they would say "god help youse". Back when St Patrick's was still open they considered it the worse prison in the country to work in."

Staff
A statement from Oberstown this week said that the escape is under investigation and cannot be discussed.
But director of the campus Pat Bergin paid tribute to his staff:
"Our staff work very hard at Oberstown but unfortunately are not unfamiliar with the conflict that comes from working in an environment where there must be a balance between care and control. Oberstown is not a Prison – we have young people placed here by the children's court. There are no wardens at Oberstown – we have residential social care workers. And the staff team here do an excellent job in truly challenging circumstances.
"None of the progress this year could have been made without staff. We are all at times confronted with the unpredictable nature of work at the Campus, but this is a reality of the work we are doing here in the Children's Detention Campus. We will always face challenges and we are committed in our efforts to improve."
Bergin said that the campus is continuing to work to improve, and that means constant training for staff.
"We are involved in an ongoing process of change and that takes time. A number of external reviews commissioned in response to last year's challenges granted us access to external expert advice and assistance and a number of recommendations for change were made. These recommendations informed an Implementation Plan which is supporting positive change on a number of fronts under the direction of an Implementation Group, comprising representatives of the Board and Management of Oberstown, the Department of Children, myself and of course staff."
He added that Oberstown will always be a challenging place to work.
"Oberstown will always be a challenging environment. By the nature of the work we do – caring for young people who are placed here by the Children's Court – a level of unpredictably will always remain. You can not underestimate the challenges we had in bringing Trinity House, Oberstown Boys' School and Oberstown Girls' School together and we worked hard and achieved a single Campus.
"Systems and process had to be built and implemented over time to ensure the creation of this one campus could be met. We have now achieved this and we continue this progress with changes through Implementation Group. This is enormous progress from where we started 12 months ago and this will continue."