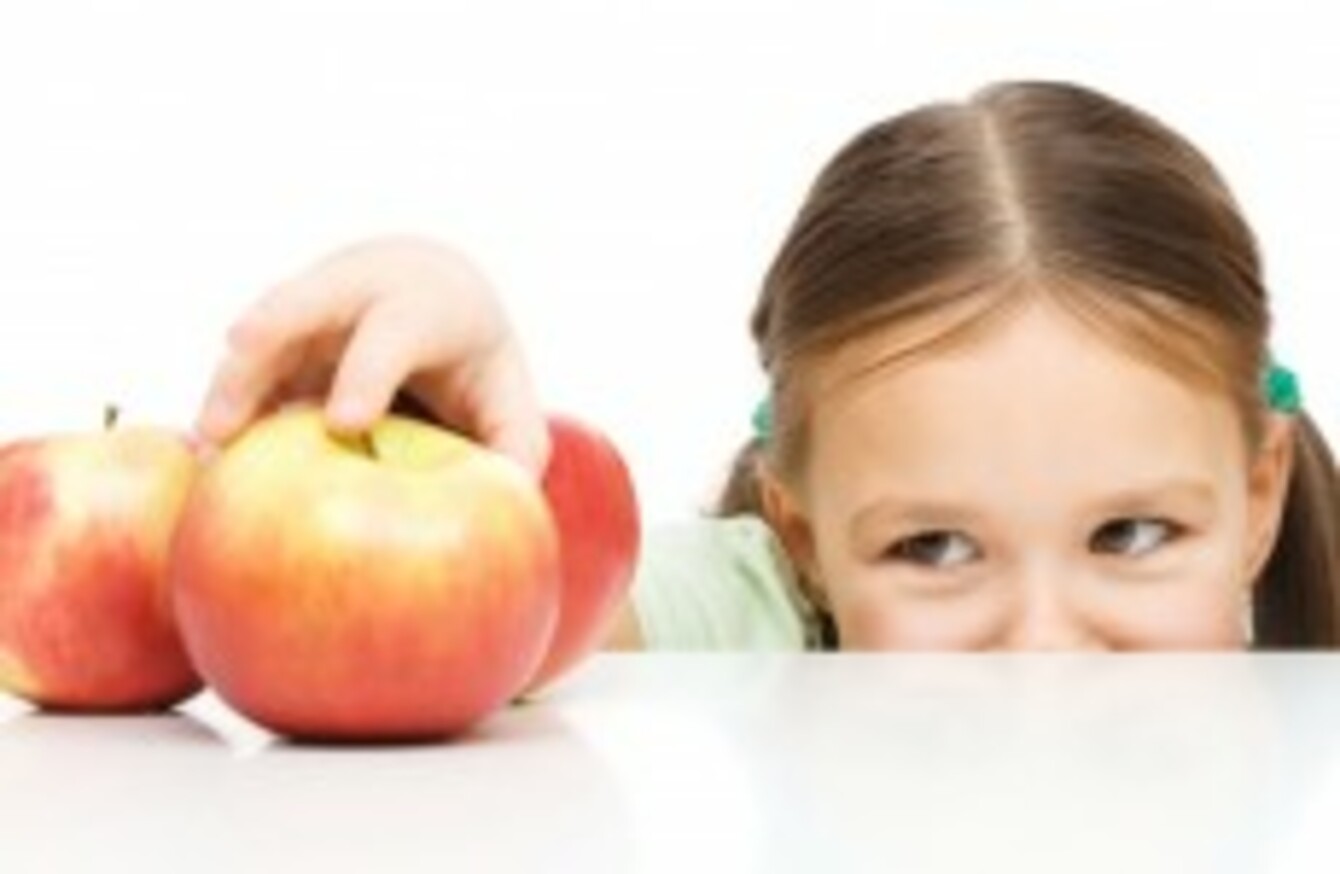 Image: Shutterstock
Image: Shutterstock
A HEALTHY FLAG system for schools could help combat obesity in children, a TD has said.
Limerick Fine Gael TD Patrick O'Donovan has suggested the setting up of a 'Healthy Flag' system, similar to the Green Flag scheme for the environment, but which would focus on health. He also repeated his call for an 'obesity tsar' to be appointed to front a national campaign to combat obesity.
Raising awarness
Speaking to TheJournal.ie, Deputy O'Donovan said that he has been raising the issue since entering the Dáil.
"Before I became a TD I was a primary teacher and I used to be involved in the green flag initiative," he pointed out. "It has helped hugely in raising awareness [of] environmental compliance."
He said he wanted to apply the same principles to a healthy eating flag, with a rewards-based system, which would involve the whole school community."
There is nothing to stop it being incorporated within the green flag. It could run alongside the green flag in schools, they could be in harmony with each other.
The Green Flag programme, which encourages schools to be environmentally friendly, has been a huge success over the last number of years. Incentives work; and I think the incentive of being offered a 'Healthy Flag' could encourage schools to introduce healthy eating and exercise programmes for their students.
Deputy O'Donovan said that the 'Healthy Flag' system would primarily be focused on education, and would not have to result in any extra cost for schools. Students could be encouraged to complete projects on the importance of a balanced diet and exercise.
Deputy O'Donovan said he hoped that the Food Safety Authority, Department of Agriculture and Department of Education could be among those involved with the flag initiative.
One of the main reasons behind his thinking is the cost of obesity to the State, and the fact that the burden has been growing in recent years.
"The costs associated with it would be minimal, but the gain to society would be massive," he said.
Obesity tsar
The Limerick TD also wants to appoint an obesity tsar as it is a "multi-departmental issue that needs to be looked at".
I also believe the appointment of an 'obesity tsar' could help to raise awareness about this spiralling problem. A well-known personality could help to front an anti-obesity campaign, similar to the way in which Gay Byrne acts as a spokesperson for the Road Safety Authority. This obesity tsar could help to hold policy makers to account to ensure this issue is given the prioritisation it deserves.
He added: "I don't believe you can change people's attitude purely by applying tax."
"This is a problem that is not going to go away – it's going to get worse," concluded Deputy O'Donovan, adding that the flag programme could also be used in workplaces as well as schools.