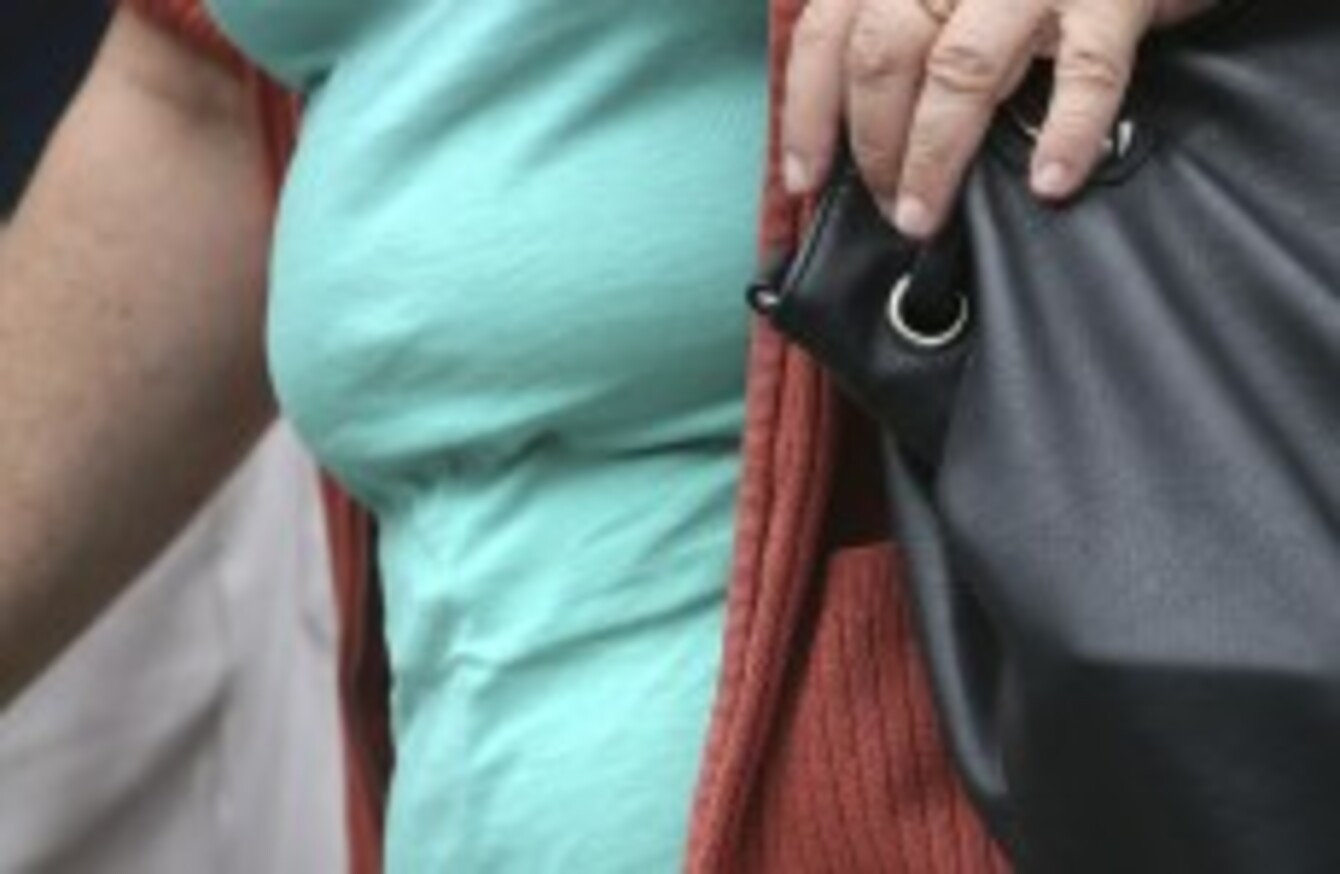 Image: PA Wire/Press Association Images
Image: PA Wire/Press Association Images
A WORLDWIDE SURVEY of the link between excess body weight and cancer has found that almost half a million new cancers every year are caused by obesity.
The research published in The Lancet journal found that a quarter of these cancers are "realistically avoidable" and are caused by rising obesity rates over the past 30 years.
The findings show that obesity-related cancer is a greater problem for women than men, contributing to 5.4% of cancers in women and 1.9% of cancers in men.
The report points out that three-quarters of obesity-linked cancers in women are in the form of endometrial (womb/uterus) cancers and post-menopausal breast cancers.
Overall obesity contributed to 136,000 cancer diagnoses in men and 345,000 cases in women.
Predictably, obesity-related cancers are higher in developed countries than developing countries. Almost two-thirds of the number of obesity-related cancers worldwide occur in North America and Europe.
This disparity cane be viewed even more starkly when again broken down by gender.
Developed countries (% of all cancers)
Obesity related cancer in women – 8%
Obesity related cancer in men – 3%
Developing countries (%of all cancers) 
Obesity related cancer in women – 1.5%
Obesity related cancer in men – 0.3%
The United States contributed by far the most cases of obesity-related cancers in 2012, about 23% of the worldwide figures.
"The global prevalence of obesity in adults has doubled since 1980," according to one of the authors of the report Dr Melina Arnold of the University of Oxford. "If this trend continues it will certainly boost the future burden of cancer, particularly in South America and North Africa."