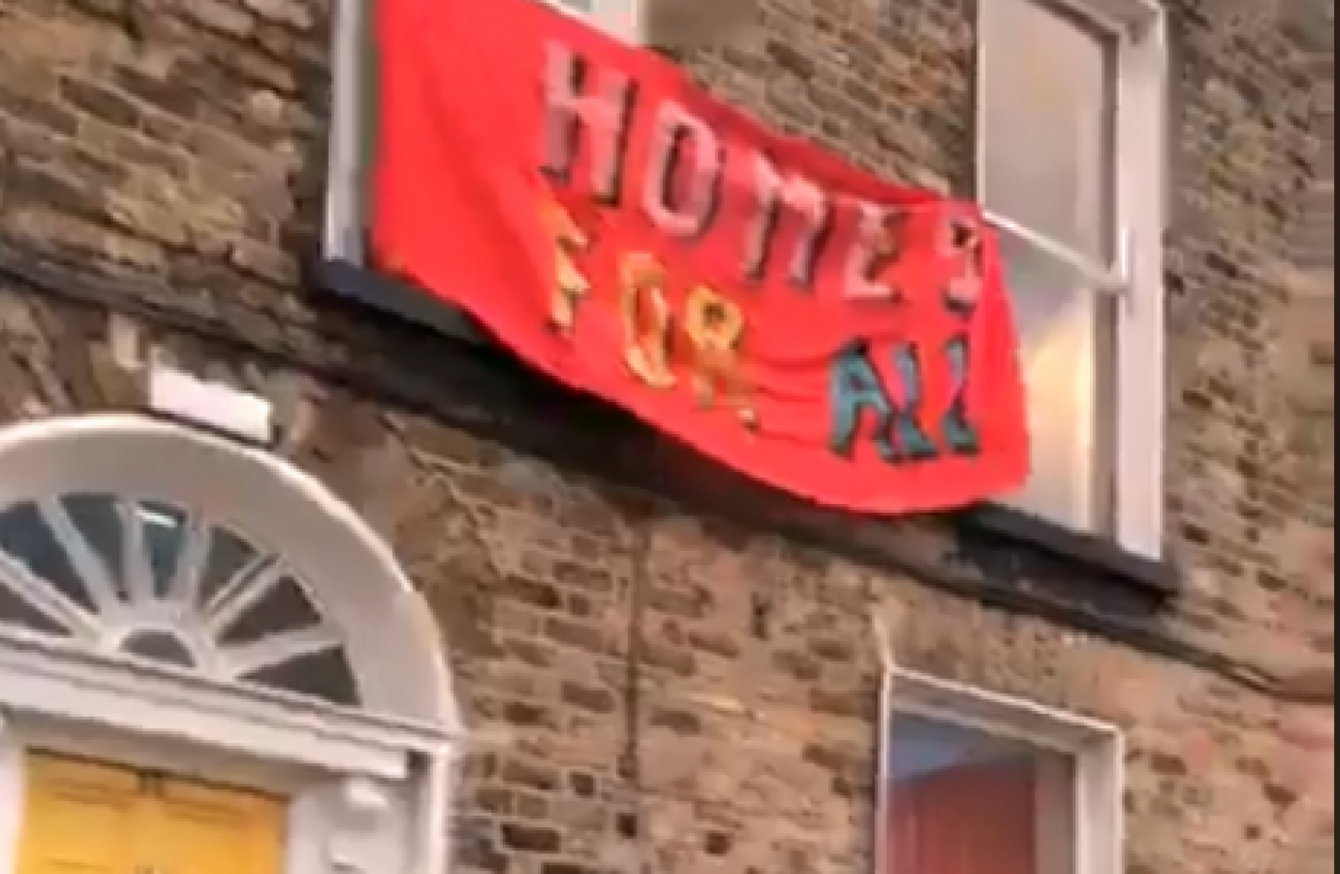 The property at 35 Summerhill Parade in Dublin
Image: Dublin Central Housing Action
The property at 35 Summerhill Parade in Dublin
Image: Dublin Central Housing Action
HOUSING ACTIVISTS HAVE occupied a vacant property in Dublin's north inner city following a protest in the capital.
Dublin Central Housing Action says that the occupation of the property at 35 Summerhill Parade is a protest "against the continuing national housing crisis and the government's complete inaction".
A live Facebook video  of the action posted by the group shows three gardaí speaking to protesters asking them to leave the premises.
In the video, the activists say to gardaí that because premises has been vacant for months and that the occupation in a civil matter and not a criminal one.
Speaking to the camera, one protester says that social housing is needed in the area and elsewhere in the country.
When the activists entered the building, a number of them wearing Leo Varadkar masks hung a flag out the window which reads 'Homes for All'.
In a statement this evening, Dublin Central Housing Action said that "action" was required:
We are occupying because enough is enough. Rent hikes, evictions, poor housing conditions, people stuck in overcrowded homes living in bunk beds, or packed into their relative's homes, people couchsurfing, sleeping rough, living in hostels and hotels – we hear about these horrendous situations every day now, we all know somebody who is affected. And yet, those in power sit on their hands. There is no political will to make real and meaningful change to the housing situation.
In a Facebook event created this evening, the group says that they now plan to engage in outreach with people living near the occupation.
"The plan is to knock on doors around the area to see how they feel about the occupation and the housing crisis in general," the group states.