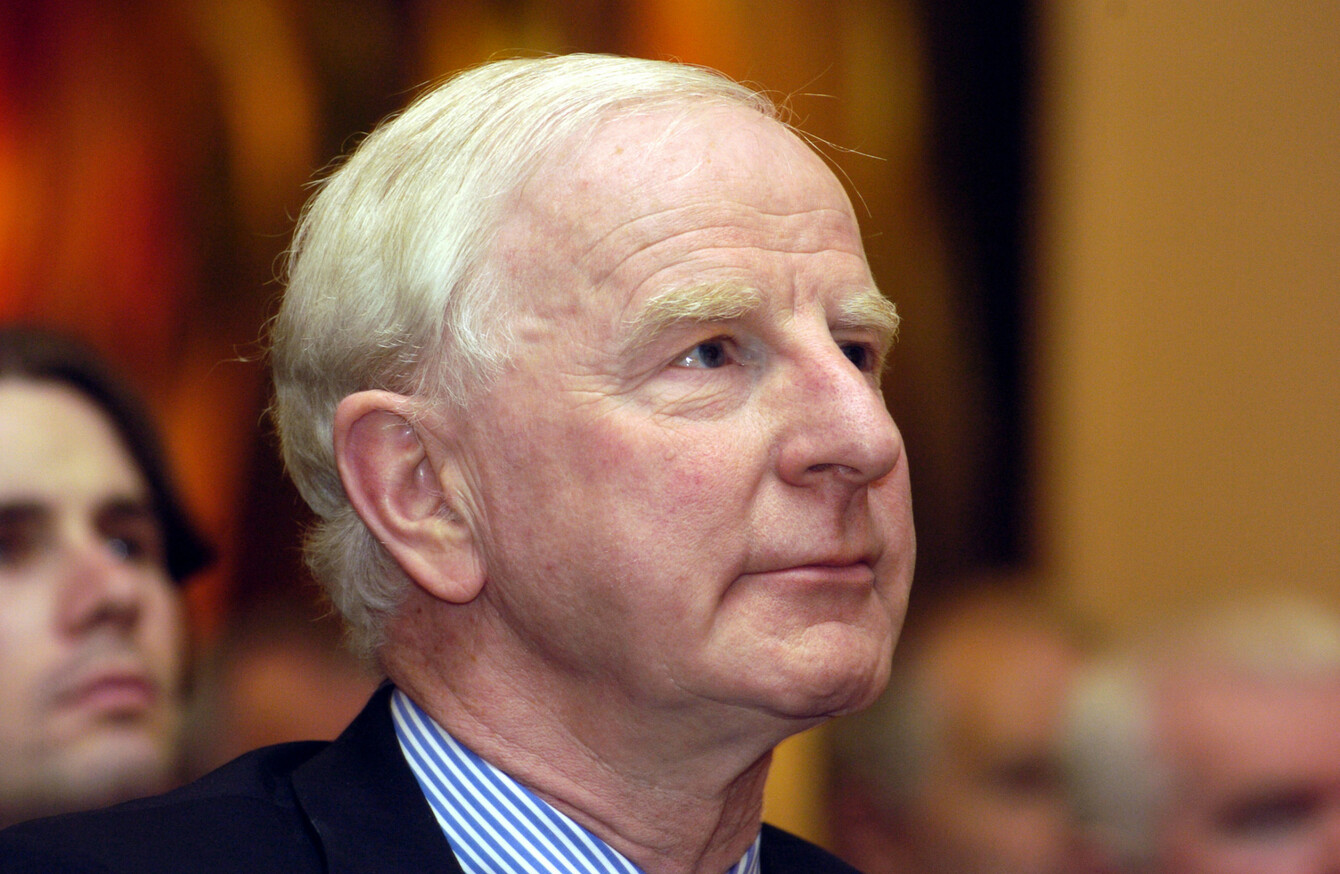 Pat Hickey, former president of the Olympic Council of Ireland.
Image: RollingNews.ie
Pat Hickey, former president of the Olympic Council of Ireland.
Image: RollingNews.ie
SPORTS MINISTER SHANE Ross has left the door open for a statutory inquiry to be held into the Rio Olympic ticket scandal.
The minister told TheJournal.ie that Judge Carroll Moran, who headed up the investigation into the ticket scandal over the last year, has the right to look for a statutory inquiry if he feels it is necessary.
The 226-page report into the ticketing fiasco is due to be published today. The report sought to establish the "policies, procedure, processes and practices" of ticket distribution adopted by the Olympic Council of Ireland, not just in Rio, but going back to London 2012, and also including the Sochi Winter Olympics in 2014.
There was a fiasco over the government announcing a non-statutory inquiry last September into the Rio ticket controversy.
At the time, Labour leader Brendan Howlin called it a "toothless inquiry".
A statutory inquiry would allow for witnesses to be compelled to give evidence in the investigation, whereas under a non-statutory inquiry there is no impetus on parties to co-operate.
For this reason, Howlin predicted the investigation would face serious obstacles.
Ross admits he wanted the report to be published a lot sooner, adding that the option for a statutory inquiry is still open.
"It took three months, then it took another three months, and then another, so he [Judge Moran] kept asking for more time… there were obviously obstacles which came up. It was because it was cheaper and quicker that we went that route and we left our options open to have a statutory one, which, by the way, is still there.
We can always still hold one.
Ross blames the delays on what he describes as the lack of co-operation from some parties. He claims that these parties said they would participate in the investigation.
All parties had agreed to co-operate, which didn't materialise, the other [reasons for choosing a non-statutory inquiry] was it was quicker and cheaper. It also gave the judge the right to look for a statutory inquiry if they thought necessary afterwards. So, that was the route we took.
 'Almost resolved… and then Hickey was arrested'
Ross asserts that whatever form the investigation would take was "virtually resolved" in Rio. He says:
"There was a very major confrontation between [former OCI president Pat] Hickey and me [in Rio last year] and that was about whether there should be an independent inquiry into the whole thing of ticket touting… It was going to be resolved, I thought that day, and then he was arrested. It was virtually resolved as being an independent inquiry up to that point," says Ross, reflecting on the events of last summer.
Defending his choice to hold a non-statutory inquiry ahead of the report's publication today, he says:
There was screaming and roaring from the opposition, from the press, from everybody as to what we were going to do about it and then Pat Hickey was arrested. I came home and there was almost unanimous agreement that there should be an inquiry, it was only the form of the inquiry that was in dispute, about whether it should be statutory or non-statutory.
We did exactly what I think people wanted us to do at that time, which was to set it up. The only problem there was should it be statutory or not.
#Open journalism No news is bad news Support The Journal

Your contributions will help us continue to deliver the stories that are important to you

Support us now
Not all inquiries are established using legislation, that is, on a statutory basis. Public inquiries can take a statutory and non-statutory form. Non-statutory inquiries can be used to investigate controversial events of national concern.
The main difference between statutory and non-statutory inquiries is that a non-statutory inquiry has to rely on the voluntary compliance of witnesses, and does not have compellability.
In hindsight, due to the lack of co-operation by witnesses, does the minister believe an investigation grounded in legislation would have been more suitable?
Legal challenges 
"No. It wouldn't have saved time, and statutory would have caused an enormous amount, I think, of legal cases, people saying they wouldn't appear, going to the High Court backwards and forwards. I don't know, but I doubt we would have got very far without all sorts of legal cases.
"There is also the very real consideration that one of the parties is still awaiting trial in Brazil so we have to be very, very careful about that as well. It was a minefield in that way," he says.
What we have now is a report… some of it has been leaked, but I will just say for people not to make…  any judgement until they have seen the full report, because leaked reports are very selective.
The public can have confidence that it is absolutely a bona fide report. And that it has worked within certain limitations and they can draw their conclusions from it.
Comments are closed due to ongoing legal proceedings.