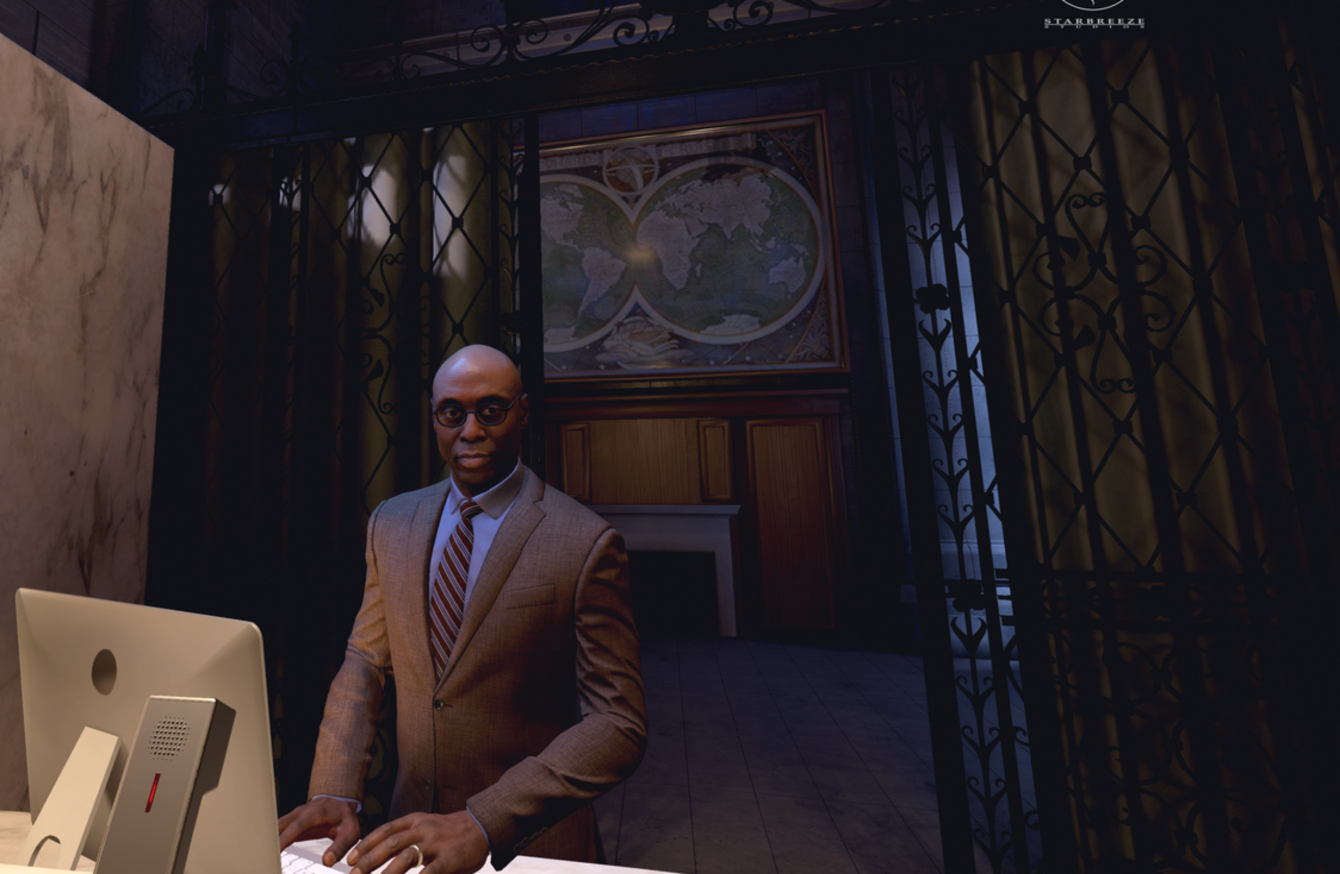 John Wick, one of the games being developed for SteamVR.
Image: HTC
John Wick, one of the games being developed for SteamVR.
Image: HTC
UP UNTIL RECENTLY, the majority of VR demos have been passive experiences like riding a rollercoaster or watching a movie, but more interactive experiences are popping up for a number of platforms. Some are games, others are more meditative but all of them are immersive.
There's still a long way to go, but VR is beginning to take shape. We had the opportunity to try out two of the most prominent devices in the area – Oculus Rift and HTC's Vive – and once you try them with motion controls, it becomes a whole new experience.
Motion controls
If you remember the Wii and its nunchuck controller (the joystick you attached to the Wiimote), you'll know what to expect here. Both HTC Vive and Oculus Rift's controls are similar in that respect – they're both wireless controllers for each hand with a trigger at the back, but that's where the similarities end.
For Oculus Touch, you have an analogue stick perched at the top alongside two other buttons, and another button for your middle finger.
On HTC's end, the joystick is a trackpad that you can press with your thumb. The top of the controller has something that looks more like a juicer attached to it, which is designed to track it – but aesthetics aren't important when you can't see them.
And both of them work surprisingly well. Either your hands or controllers are represented on screen and grabbing objects or touching something (virtually, of course) doesn't require any thought. You just reach out and grab it, and VR's ability to recreate depth and distance means those skills transfer seamlessly.
Both headsets are bulky, there is no getting around that, but they're not heavy. It's easy to look around, and you don't think about it after a while.
More importantly, there was no framerate issues or lag when trying out any of the demos. If there was lag or the framerate begins to jitter, that breaks the experience and could lead to motion sickness, something both versions have overcome.
HTC Vive
For the HTC Vive demo, we had the opportunity to try out a few different experiences with a little bit of room to physically walk around. The first took place at the bottom of the ocean where you're greeted by a blue whale.
You have a little bit of space to walk around (limited by both the experience and the room itself) but it gives an idea of the type of experiences it can create.
Other demos were more immersive. An art app made the entire space you occupied a canvas. Drawing light streams in 3D sounds weird, but you can populate it with stars, snow, fire trails (the burning speed is controlled by how fast you draw) and rainbows just to name a few.
It's also where SteamVR's touchpad controls really shine, with the ability to change brushes, colours and effects just by swiping and clicking. Just wandering through a creation of squiggles is mesmerising.
Then there were other themed demos like Portal 2 (retaining the humour of the original games) and DOTA 2 (placing you inside a magic shop and allowing you to shrink in different places); while others like Arizona Sunshine, a zombie shooter, made use of the motion controls through aiming weapons and dual-wielding.
Oculus Rift
For Oculus Rift, there were a number of games to choose from. Some were more sedate, like Work Simulator (a lighthearted take on the workplace of the future), while others were more intense, like Bullet Train.
Source: Unreal Engine/YouTube
Searching for a happy medium, the game we tried out was Dead & Buried, a wild west themed game where you use dual-wield revolvers (spoiler: dual-aiming is tough. Very tough) and shoot as many targets as you can.
It's a fixed vantage point game, but it's one you're thankful for as you get used to shooting targets and bottles from a distance.
#Open journalism No news is bad news Support The Journal

Your contributions will help us continue to deliver the stories that are important to you

Support us now
You get one trigger to grab/hold the gun (with your index finger), your thumb to shoot, and when you need to reload, you just twist your wrist to empty the bullet chamber and flick it back to reload.
Developed in-house by Oculus itself, the art style is very reminiscent of studios like Disney, much like being at a fairground and playing a target practice game.
Oculus Rift views its headset not as an extension of your PC, but a platform in its own right, one that would be viewed in the same manner as your console or set-top box.
The future (but not just yet)
It's hard not to walk away from either experience feeling excited about the prospects it brings. We might be a bit away from being in a world where we can move fully – tethered headsets mean the possibility of tripping over wires is always a factor – but there are experiences made for this.
Also, you need a high-end PC to properly run VR. HTC says it's working on bringing the requirements down as low as possible – a reason why it hasn't revealed the required specs yet – but it's best to assume you'll need a gaming PC to take advantage of it.
If there was a feeling behind it, demos for both experiences feel like when Wii Sports came out back in 2005. At the heart of it, they're simple experiences designed to get people acquainted with the controls, but they're fun and really show the potential behind the technology.
It's a cliché to say this, but you don't truly know what virtual reality is like until you try it out. The feeling of being placed a situation instead of acting passively livens things up and the interaction
While Oculus Rift will be released in the first quarter of 2016, Oculus Touch controls won't be released until the second quarter. HTC Vive is gearing up for a release next year but a specific date has yet to be provided.