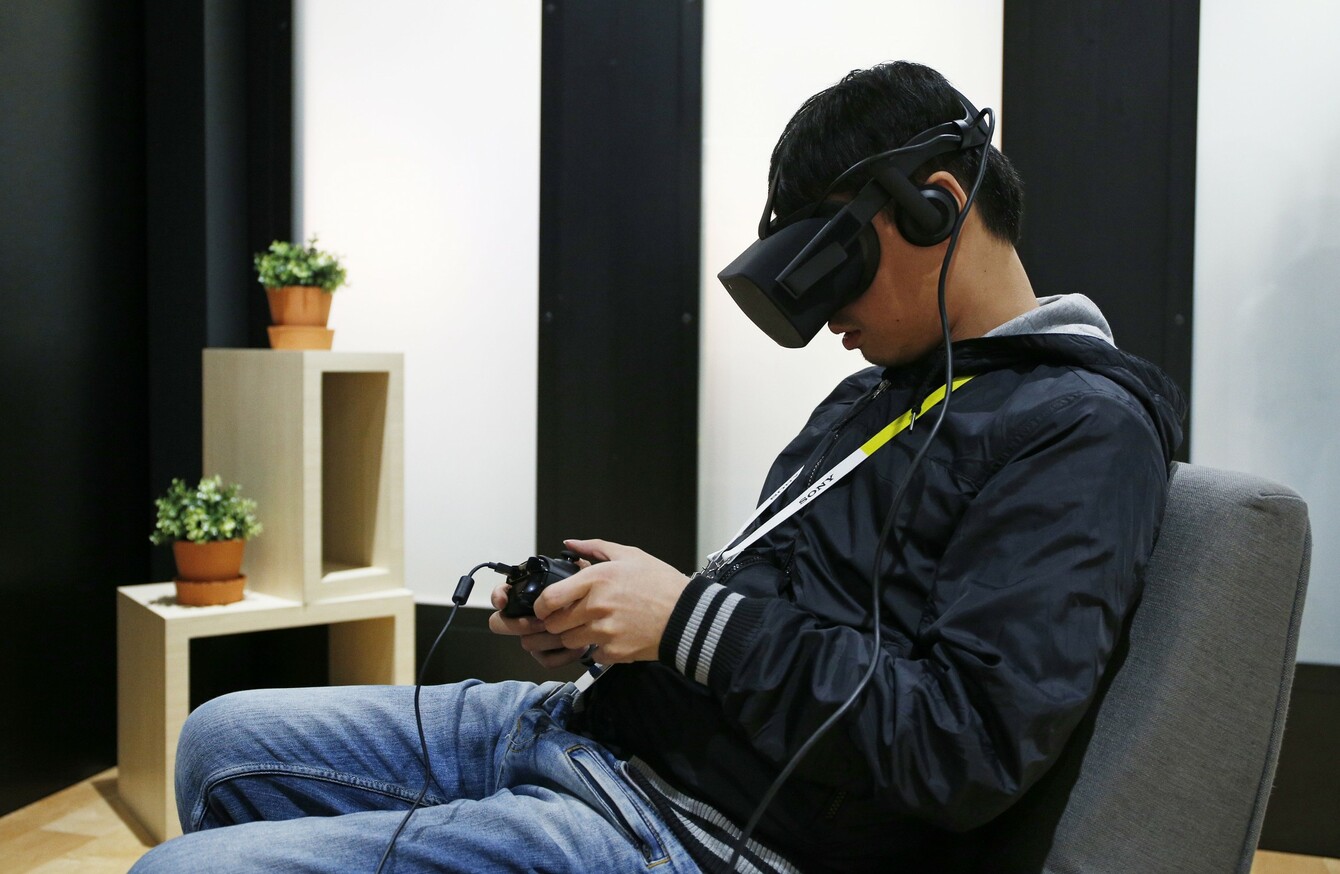 Image: AP Photo/John Locher
Image: AP Photo/John Locher
THE FOUNDER OF the virtual reality (VR) headset Oculus Rift has apologised for the confusion surrounding its final price.
The consumer version of the headset, which requires a high-end PC to run, is available to pre-order for €699. The final cost angered a number of fans, who expected the final price to be closer to the €399 price tag for the most recent developer version, the DK2.
Luckey addressed the criticisms in a Reddit AMA thread and admitted Oculus could have done better with communicating how much the headset would cost, saying his initial estimate was based on reports saying the headset would cost more than $1,500.
"I handled the messaging poorly" he said. "As an explanation, not an excuse, during that time [September 2015], many outlets were repeating the "Rift is $1,500!" line, and I was frustrated by how many people thought that was the price of the headset itself".
My answer was ill-prepared, and mentally, I was contrasting $349 with $1,500, not our initial estimate that hovered close to $599 – that is why I said it was in roughly the same ballpark.
Despite the €699 price tag, Luckey said that Oculus doesn't make money on the hardware itself.
Most of the cost comes from the technology used to power it: two high-end OLED displays built for VR, the optics used for it, tracking systems so it knows the positioning of the wearer's head and materials that ensure it's lightweight and comfortable to wear.
The technology used to power the consumer version is higher than the developer version and when compared to the price of other devices in different categories, Luckey says it's worth the cost.
It is expensive, but for the $599 you spend, you get a lot more than spending $599 on pretty much any other consumer electronic devices – phones that cost $599 cost a fraction of that to make, same with mid-range TVs that cost $599. There are a lot of mainstream devices in that price-range.
Luckey also mentioned in the same thread that there would be a range of accessories coming for the headset, including facial interfaces which would be coming soon. He didn't give any details about the cost of Oculus Touch, its motion controllers, saying he had "learnt [his] lesson".
Success
Despite the fuss, the pre-orders for Oculus has been high with some experiencing difficulty loading the site because of demand. While the intention was to start shipping in March, those ordering now won't receive theirs until June according to the official site.
Before pre-orders opened, Oculus announced that those who backed the original Kickstarter campaign back in 2012 would be getting the consumer version for free. Alongside the headset, it comes with an Xbox controller, two games (Eve: Valkyrie and Lucky's Tale) and a remote for navigation and watching video.
The demands to run VR require a high-end gaming PC, something that less than 1% of all PCs are capable of meeting, according to graphics chip maker Nvidia.
HTC Vive, a similar VR headset, recently announced a redesigned headset and motion controllers. The headset now comes with a front end camera allowing users to see what's in front of them without taking the headset off.
Instead of seeing a live feed, wearers will see objects and people in a sketch-like format allowing them to find seats, make out people in the same room or find objects.
As well as Vive, there is also Playstation VR for the PS4, Samsung Gear VR – mobile VR that Oculus is working with and uses a Galaxy S6 or similar to operate – and Google Cardboard, a cheap VR headset which requires an iPhone or Android device to run.