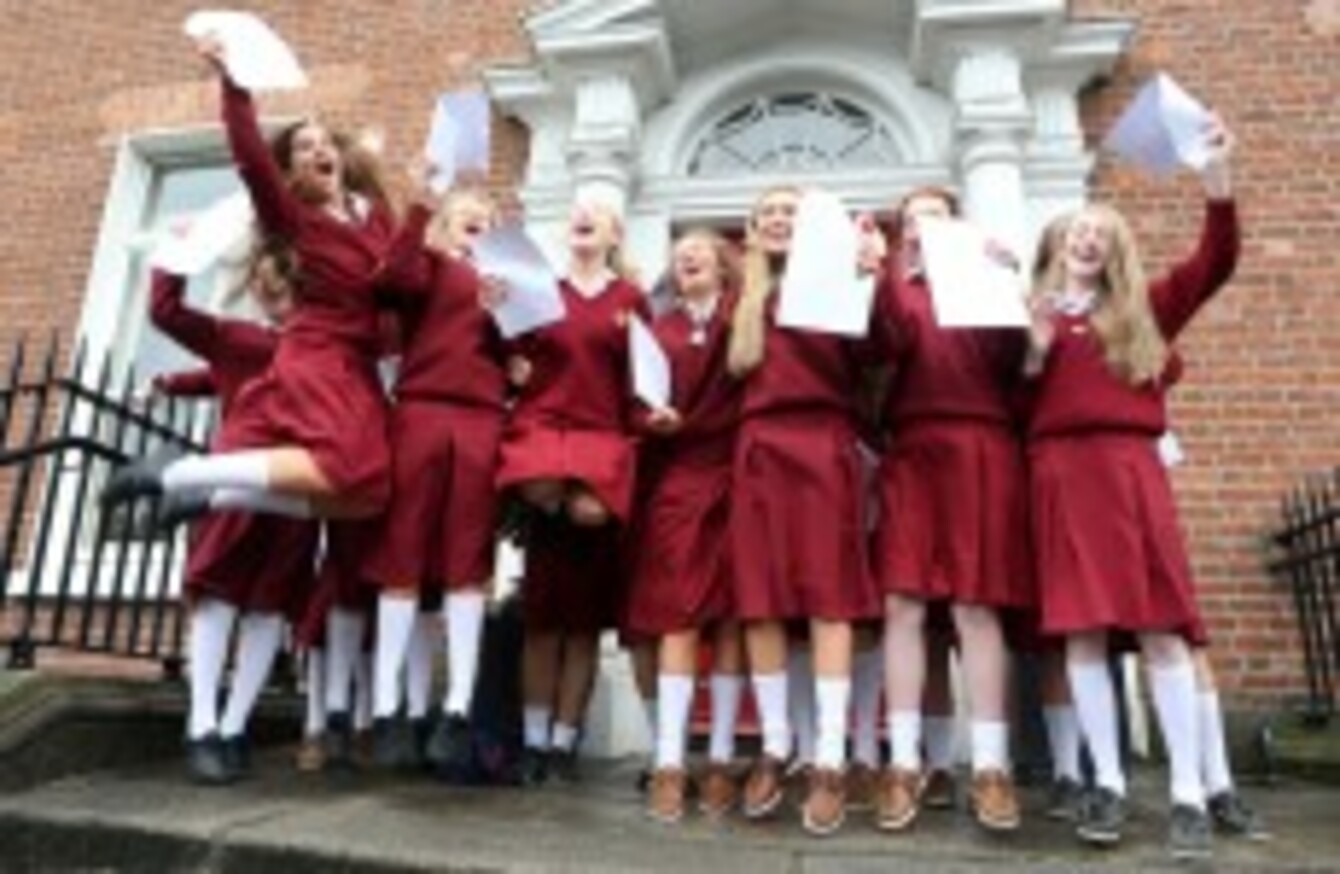 Image: Sam Boal/Photocall Ireland
Image: Sam Boal/Photocall Ireland
THE FINDINGS OF a new report signalled good progress in Irish education with our 15-year-olds performing above average across the board in maths, reading and science.
The latest OECD Programme for International Student Assessment (PISA) report for 2012, published today, found significant improvements in all areas compared to the last results in 2009 when Ireland dropped from fifth place to 17th in literacy.
Ireland is now ranked ninth our of 34 countries in science, fourth in reading and 13th in maths. While we are well above average in some areas, there has been a drop in the average scores across other countries between 2009 and 2012 and this has contributed to our more favourable position.
'Not in the top league'
We may have recovered from 2009, when there was an unexpected drop in both reading and maths, but the Department of Education itself pointed out today that scores in these areas have remained relatively unchanged since Ireland first participated in the OECD report.
The PISA report also indicates,  that the education system still needs to promote reading among boys and mathematics among girls.
Speaking at Government Buildings today, Minister for Education welcomed the improvement but stressed that we are "not in the top league, and that's where we need to go".
"The initial teacher education, which is for both primary and secondary is now being transformed and the fruits of that will begin to manifest over the next three to four years," he said.
Quinn also said the reform of the junior cycle in secondary schools will "address a number of the issues".
Deep and damaging cuts
Commenting on the findings of the report, General Secretary of the Teachers' Union of Ireland, John MacGabhann, said they endorse the "very high levels of quality in the Irish education system in spite of deep and damaging cuts in teacher numbers and attacks on programmes that help the most vulnerable students."
The scores represent significant achievements by students and teachers and are a tribute to their resilience at a time when the austerity agenda has sidelined the irrefutable, clear case for progressive and appropriate investment in education.
The TUI also endorsed the report's recommendation that children from disadvantaged backgrounds be targeted with additional resources or economic assistance.
"It is vital that the government fully embrace this principle in order to give every student a fair chance," MacGabhann added.