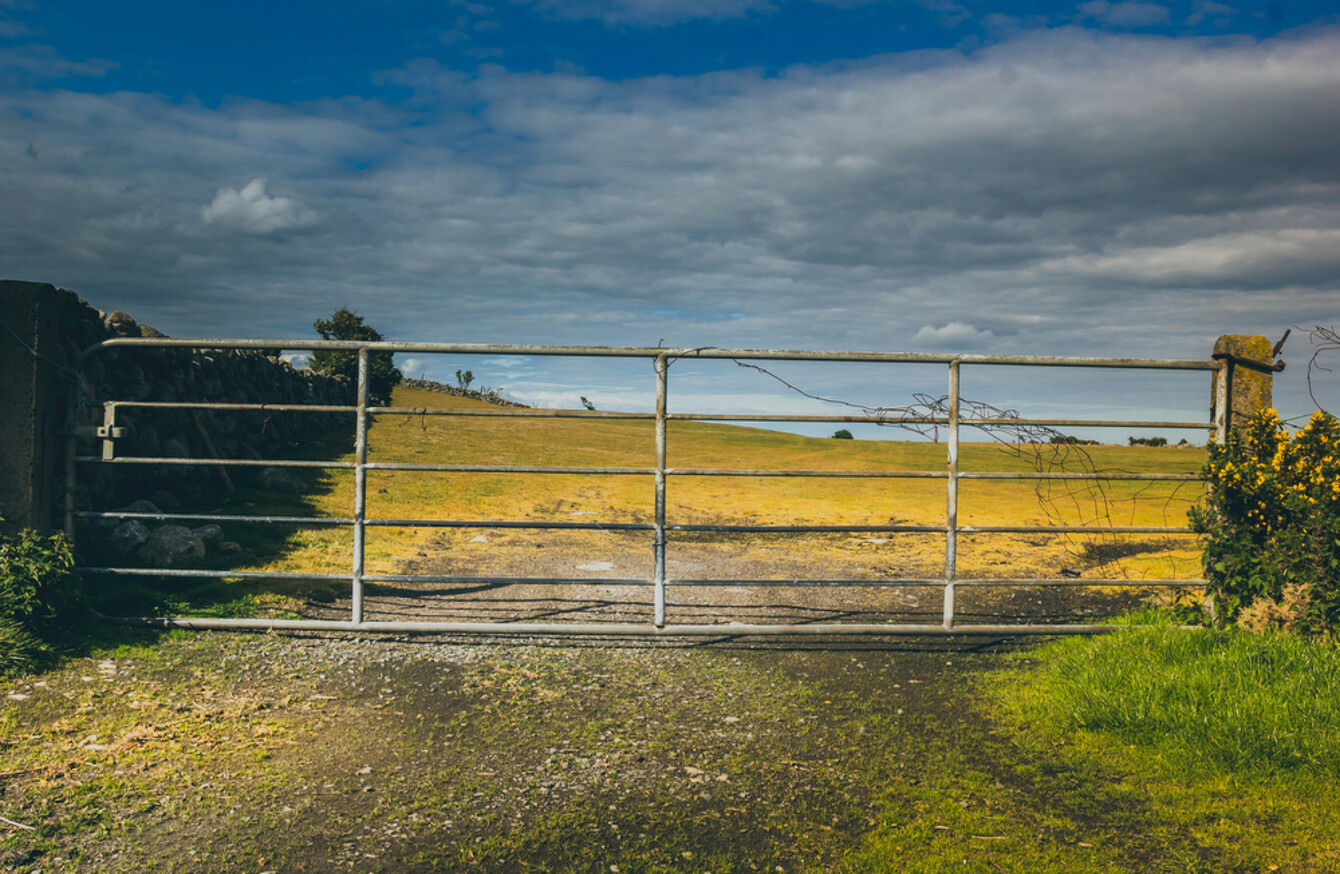 File photo
Image: Shailpik Biswas via Shutterstock
File photo
Image: Shailpik Biswas via Shutterstock
THE SISTER OF AN Offaly man who was beaten and robbed by a group of four men on his farm at the beginning of the month has said he is just beginning to acclimatise to being on alone again.
Richie McKelvey was admitted to hospital after being injured in the burglary. This was the second time his home at Glasderry Beg in Brosna was robbed over a six-week period.
Speaking to RTÉ Radio One's Today with Sean O'Rourke, Richie's sister, Annette Meacle, described the incident.
"He's a very private man and he lives a very ordinary farmer's life. Basically, he did the usual things he always did and then he watched The Late Late Show, tidied around and went up to bed," Annette said.
He was awoken by four men in his room who burst through the door, knocked the dog out of the way and pulled him out of the bed and onward from there.
"He had a lot of lacerations and head injuries and stuff like that from the beating. They were quite serious."
Richie managed to make his way to a neighbour's house half a mile away to raise the alarm.
"I was very struck and I'm still very struck, as a sister, by the immense courage of that man and wife who are both in their early seventies. When my brother made his way to them… at about 2.10am… he was in a bad shape and the man took Richard into his arms."
Richie felt that he was unable to return to live alone after being released from hospital and has been staying with Annette since. However, she said that slowly, but surely, McKelvey is beginning to return to his farming life.
"It's the courage and support of the neighbours, the agricultural and farming community down there that he's going back doing a bit of herding and staying for a little while on his own and acclimating himself," she said.
I would be confident enough that he will go back to his old ways.
Speaking of taking Richie into live with her, Annette said: "In country life you make adjustments and you build your life around adjustment and families things and while it's an unfortunate turn of events for him, you just get on with it."
Since the incident, Annette has called for more resourcing for the gardaí and new cameras to be installed on the motorways on either side of Co Offaly.
Garda response
Also speaking to O'Rourke this morning, Garda Superintendent John Scanlon advised farmers and those living in rural communities not to turn to the possession of firearms for protection.
"I've been to too many tragic incidents where firearms have been used and that's not the way forward. The question was posed to me 'Should we go out and start patrolling our areas?' and I say strongly to people no," Scanlon said.
"If people are feeling they need to engage in getting out there, we have a garda reserve. We deploy our garda reserve back into the communities from which they come from. Join that if they wish to give expression to the need to get out there and be seen."
Rural crime statistics
A recent survey by the Irish Cattle and Sheep Farmers Association (ICSA) has outlined agricultural crime reported and not reported to gardaí, the reasons for reporting and not reporting the crimes and crime prevention measures employed by farmers.
45% of all agricultural crime incidents experienced by respondents were not reported to gardaí.
"We now know that two-thirds of Irish farming families have been affected by crime relating to their farming enterprise and that many in rural Ireland have little confidence in how An Garda Síochána and the judicial system are tackling the issue," ISCA president Patrick Kent said.