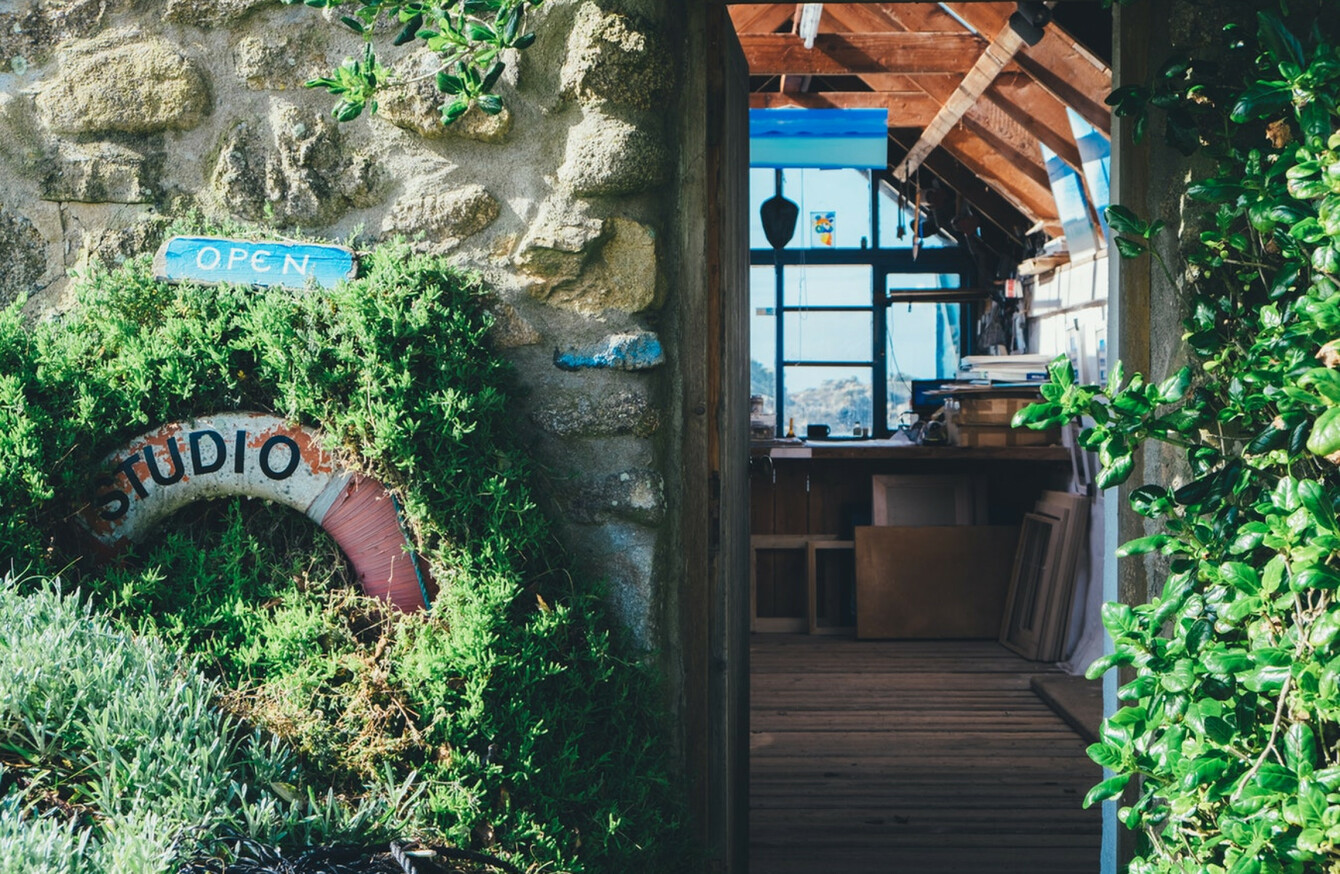 Remote workspaces and biophilic design - which puts nature front and centre - will loom large.
Remote workspaces and biophilic design - which puts nature front and centre - will loom large.
THE AVERAGE PERSON spends just over 35 per cent of their time at work. That's roughly 1,842 hours per year.
It would be foolish then to presume that our workspaces will not be drastically changed over the course of the next few years.
You only have to look to the popularity of personal fitness trackers, apps for mindfulness and meditation, and even online dating to see how quickly innovation is changing our daily lifestyle.
Here are just some of the changes that we are likely to see in the offices of the near future.
1. Sitting will be a thing of the past
You can say goodbye to your favourite swivel chair. The standing desk is here to stay. Originally backed by software developers in Silicon Valley thanks to their purported health benefits, standing desks have become a common sight in the startup world.
And there's research to back it up too. According to the Mayo Clinic spending most of your day standing reduces the risk of stress, obesity, cardiovascular disease and even cancer. They are said to help boost creativity and productivity too.
2. Remote working will continue to rise
Remote working will play a massive role in how our workspaces will transform. So, what does that mean for the humble office space? Will it be forgotten? Not quite.
As work becomes borderless with collaboration happening across various teams and departments, where that work actually gets done will continue to change too.
This has led to a huge surge in communal workspaces and coworking offices. Open plan is becoming more and more common with most employees not having a set workstation. This flexibility allows employees to work anywhere as long as they have their laptop.
3. Biophilic design will become more popular
The aim of biophilic design is to bring as much greenery and natural light as possible into office spaces. Bringing employees closer to nature is proven to help reduce stress and open up creative thought patterns.
Take for example the proposed plans for Google's new headquarters in Mountain View California. The designs, created by BIG and Heatherwick Studio, place a huge focus on natural light with proposed glass roofs. The buildings are also completely surrounded by flora and fauna.
The Global Impact of Biophilic Design report found that employees who work in environments with elements like natural light and live plants report 15% higher levels of wellbeing and 15% more creativity.
4. Perks will proliferate
You won't be saying goodbye to pool tables and free vending machines anytime soon I'm afraid. The reason we need offices of the future is because the ones we have right now aren't really working. According to research carried out by Savills and the British Council for Offices, around half of all people who work in open-plan offices are unhappy with their workspace.
Which is precisely why companies are installing tiki bars and slides in a bid to make the office environment more fun and happy. While work perks do not address problems such as noise and privacy, they can make the overall working experience more pleasant.
5. Paperless will be a priority
Offices will continue to become more and more environmentally friendly. This will not only help them to cut costs but it will also help them to attract more talent as sustainability becomes a key factor in candidates' job searches.
Going paperless won't come easy. It be a gradual shift that may take some years to be fully realised but companies can start by limiting their paper usage.
This will also boost output as recent studies suggest that going paperless may help increase productivity by as much as 50%. It also decreases the time spent by workers processing reports.