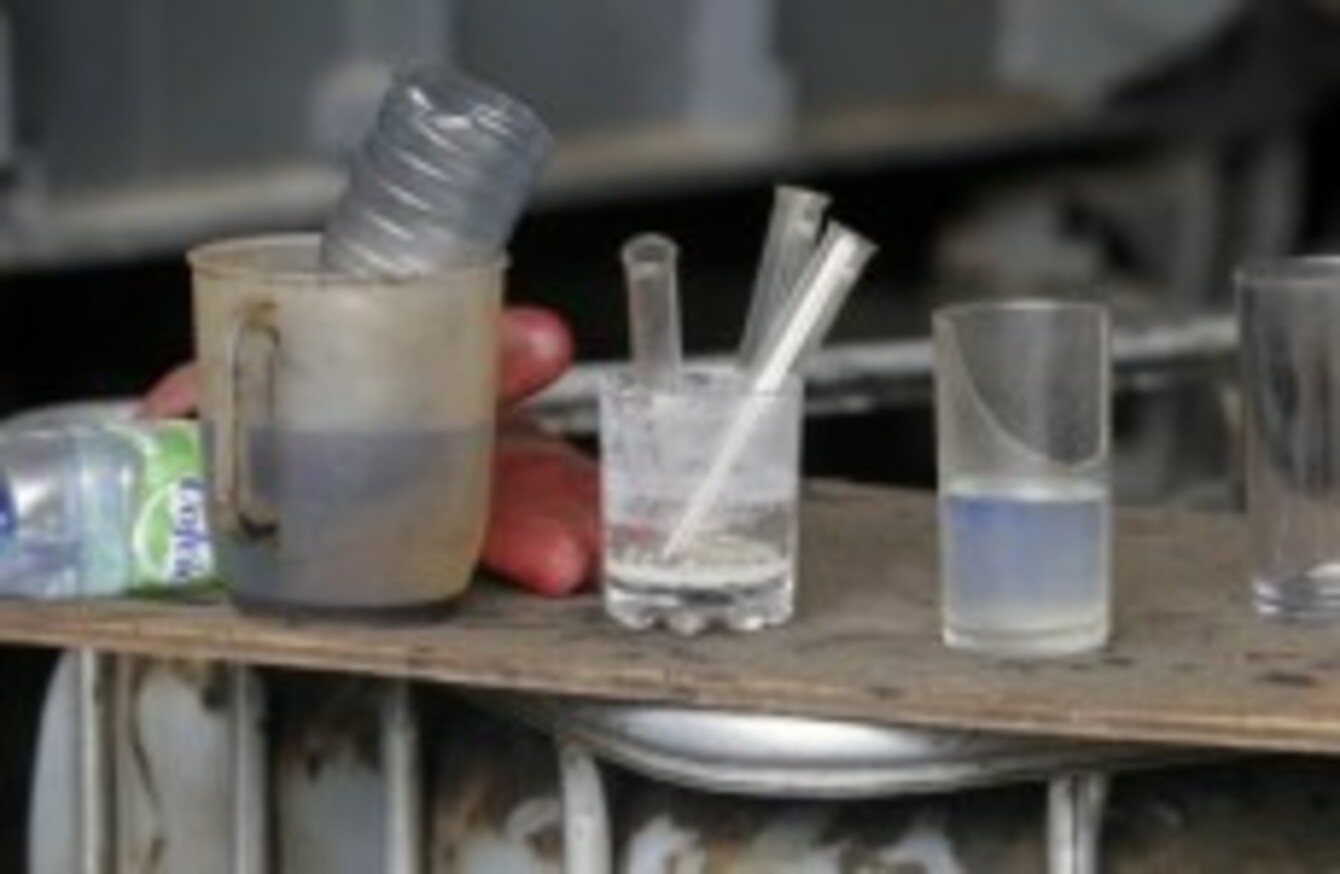 File photo of chemical testing equipment used at a fuel laundering plant
Image: Niall Carson/PA Wire/Press Association Images
File photo of chemical testing equipment used at a fuel laundering plant
Image: Niall Carson/PA Wire/Press Association Images
TWO MEN HAVE been arrested following the discovery of an oil laundering plant in Co Louth, which posed a potential loss of €6 million to the Exchequer.
The men, aged in their lates 20s and early 30s, were arrested this evening after officers from Revenue's Customs Service, supported by the Garda Regional Support Unit and local Gardaí, uncovered the illegal fuel laundering plant in Courtbane, Hackballscross, Co Louth, this evening.
One man has an address in Dublin and the other with an address in Northern Ireland, according to the Gardaí.
Officials say the plant, which was concealed in a 40ft curtain-sided trailer, had the capacity to launder approximately 12 million litres of fuel per annum and posed a potential loss of €6 million to the Exchequer.
A mobile oil laundering plant contained in a van was also uncovered by investigators. The van, two tankers, 25,000 litres of product and ancillary equipment were also seized. A significant quantity of toxic waste was also uncovered at the site.
Revenue issued a reminder to motorists and the public to be aware of the risks posed to their vehicles by using laundered fuel – as well as removing funds from the Exchequer and funding criminal activity.