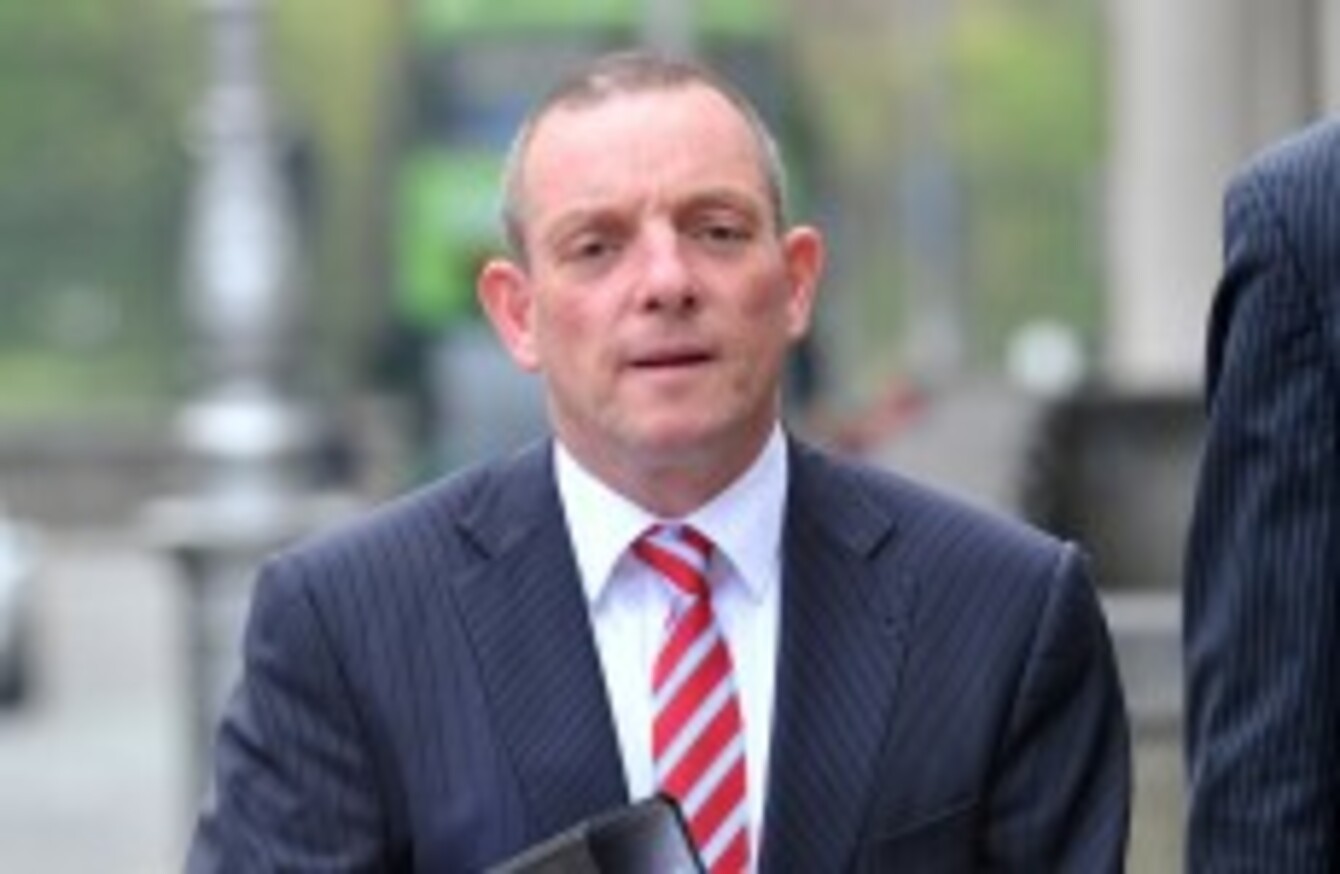 Chair of the Health committee TD Jerry Buttimer
Image: Laura Hutton/Photocall Ireland
Chair of the Health committee TD Jerry Buttimer
Image: Laura Hutton/Photocall Ireland
THE OIREACHTAS HEARINGS on the abortion bill will resume today.
The Oireachtas Health Committee hearings began last Friday, when the Minister for Health, Dr James Reilly, was among those who spoke about the heads of the Protection of Life during Pregnancy Bill 2013.
These hearings follow this first step in a multi-step process that will eventually lead to legislating for abortion in Ireland under specific circumstances.
Wording
The health committee is discussing the wording of the bill, as the heads of bill is not the final wording of the proposed law. The members of the committee are hearing the opinions and advice of experts from the medical, legal and psychiatric fields on the proposed bill.
The chair of the committee, Jerry Buttimer has described the proceedings as "pre-legislative scrutiny". On Friday, Rhona Mahony, Master of the National Maternity Hospital, and Dr Peter Boylan of the same hospital spoke, as did representatives from the Irish Medical Council and Institute of Obstetricians and Gynaecologists amongst others.
Minister Reilly was criticised for not taking questions after giving his statement on Friday, while it also emerged that conscientious objection cannot be invoked by hospitals and the abortions will only be carried out in hospitals.
Doctors told the committee that they think the 14-day review period is too long, but also that they don't think that the number of women seeking abortions in circumstances where the law allows it will be high.
Today, psychiatrists and other medical experts will give their thoughts on the bill, including Dr Anne Jeffers of the College of Psychiatrists of Ireland, and Claire Mahon, President of the Irish Nurses and Midwives Organisation.
The proceedings can be watched live on UPC Channel 207 and online at the Oireachtas website. They will also be streamed live on TheJournal.ie, where our reporters will be live-blogging the hearing throughout the day.
Monday, 20 May
9.30am – noon: Psychiatry and Perinatal Psychiatrists
Dr Anne Jeffers, Consultant Psychiatrist, College of Psychiatrists of Ireland
Dr Maeve Doyle, Consultant Child & Adolescent Psychiatrist, College of Psychiatrists of Ireland
Dr Joanne Fenton, Consultant Perinatal Psychiatrist
Dr Anthony McCarthy, Consultant Perinatal Psychiatrist
Dr John Sheehan, Consultant Perinatal Psychiatrist
12.15pm – 2.45 pm: Psychiatry
Dr Yolande Ferguson, Consultant Psychiatrist, Tallaght Hospital
Dr Peadar O'Grady, Consultant Child & Adolescent Psychiatrist
Prof Veronica O'Keane, Consultant Psychiatrist, Tallaght Hospital & TCD
Dr Eamonn Moloney, Consultant Psychiatrist, Cork University Hospital
3.30pm – 6pm: Psychiatry
Prof Kevin Malone, Consultant Psychiatrist, St Vincent's University Hospital & UCD
Dr Bernie McCabe, Consultant Psychiatrist, Navan Hospital
Dr Jacqueline Montwill, Consultant Psychiatrist, Mayo Mental Health Service
Dr Sean O'Domhnaill, Consultant Psychiatrist
6.15pm – 8.45 pm: Other Medical Specialties
Claire Mahon, President, Irish Nurses & Midwives Organisation
John Saunders, Chair, Mental Health Commission
Dr Kevin Walsh, Consultant Cardiologist, Crumlin & Mater Misericordiae Hospital
Dr Janice Walshe, Consultant Medical Oncologist, St. Vincent's University Hospital