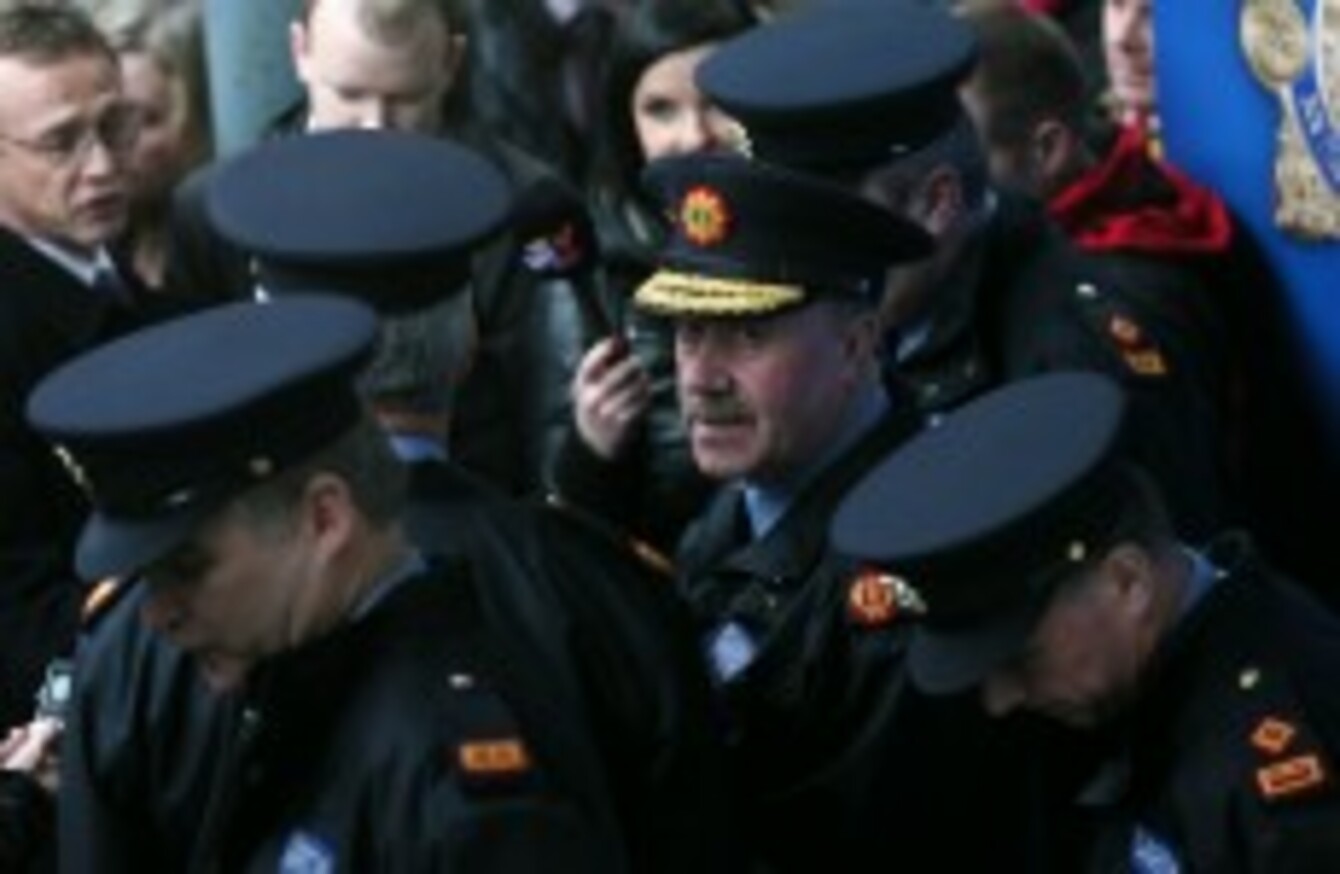 Former Garda Commissioner Martin Callinan
Image: Laura Hutton/Photocall Ireland
Former Garda Commissioner Martin Callinan
Image: Laura Hutton/Photocall Ireland
WHAT'S GOING ON in Leinster House?
Every day the Dáil and Seanad are sitting, TheJournal.ie brings you the most comprehensive guide to what our lawmakers are getting up to in the Houses of the Oireachtas.
So, here is what we can expect to be happening in the Dáil, Seanad and Committee rooms today…
3 things we'll be keeping an eye on
2 pm, Dáil: Following a whirlwind trip to Lebanon, Enda Kenny will be front and centre during Leaders' Questions. 
2 pm, Committee Room 1: After last week's announcement that the EU Commission will launch a formal investigation into Ireland's corporate tax structure, Professor Jim Stewart, Associate Professor in Finance at Trinity College Dublin and Cora O' Brien, Policy Director at the Irish Tax Institute will address the Global Taxation Committee. 
7.30 pm, Dáil: Following the controversy surrounding former Garda Commissioner Martin Callinan leaving his post, the Technical Group have put forward a Bill that aims to make the appointment and removal of senior members of an Garda Síochána "more transparent and accountable".
Everything else happening in the Dáil
2 pm: Minister Phil Hogan will be answering questions related to the environment, community and local government.
3.36 pm: Questions related to the Department of the Taoiseach.
4.36 pm: The Order of Business will be read.
5.06 pm: Four Topical Issues will be discussed where everything and anything could come up.
5.54 pm: TDs will debate a Bill that looks at introducing a scheme where tenants can purchase local authority housing and revising how authorities can recover possession of a house if the occupants have seriously breached the tenancy agreement.
9 pm: Debate on the Housing Bill outlined above will resume.
10.30 pm: The Dáil will adjourn later than usual.
Everything happening in the Seanad
Everything else that's happening in the Committees
12 pm, Room 4: Representatives from the Irish Nurses and Midwives Organisation will discuss the Haddington Road Agreement.
1.30 pm, Room 2: Members of Retail Ireland and Retail Excellence (3 pm) will come before the committee to discuss how the government can support business growth and job creation and in towns and villages.
2.15 pm, Room 4: Representatives from the Departments of the Environment and Social Protection will discuss meeting the current housing demand.
4.30 pm, Room 1: Anne Nolan, Chairperson Designate of the Irish Aviation Authority, will meet the committee.
Here's how to watch what's going on in Leinster House today: