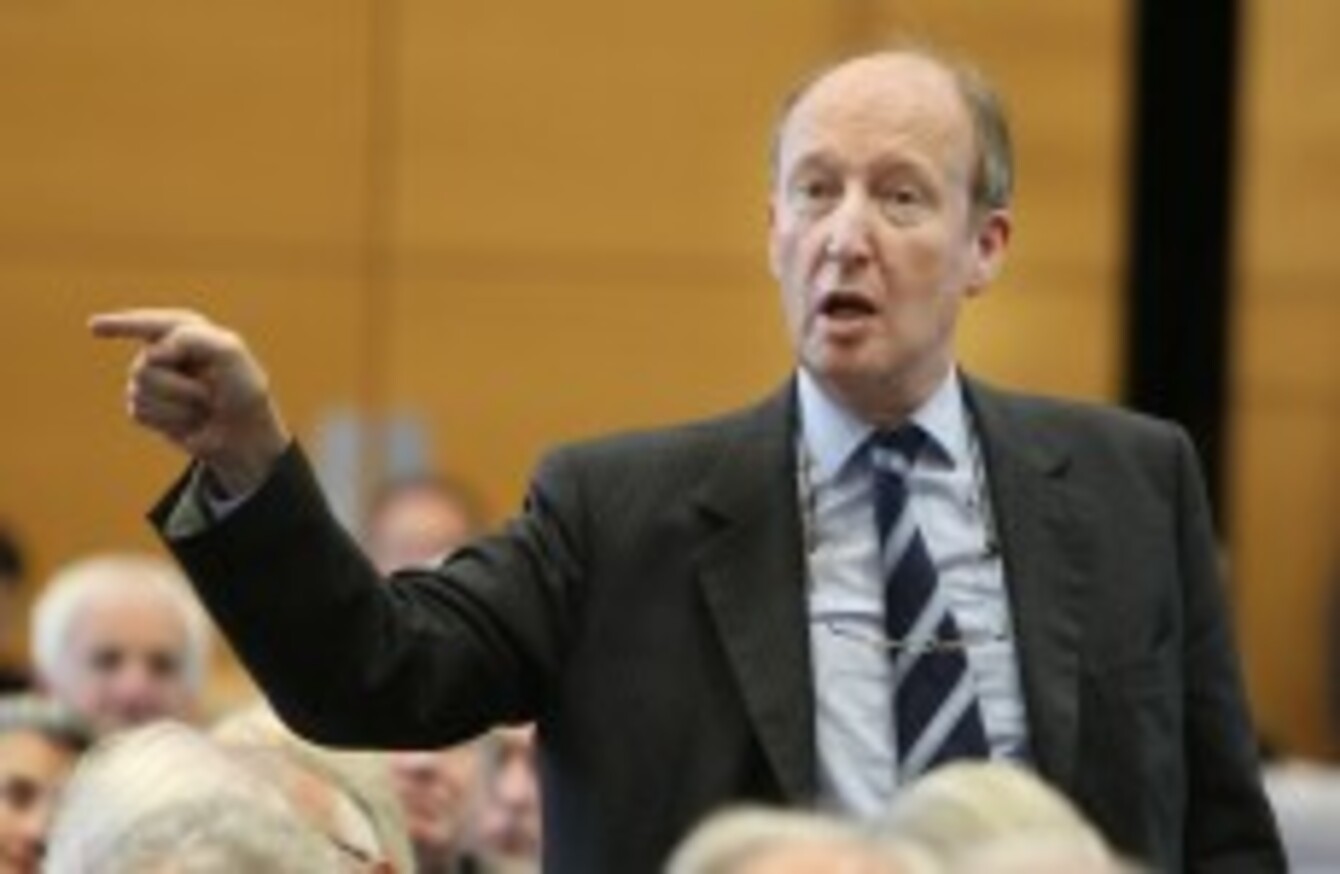 PAC member Shane Ross.
Image: Leon Farrell/Photocall Ireland
PAC member Shane Ross.
Image: Leon Farrell/Photocall Ireland
WHAT'S GOING ON in Leinster House?
Every day the Dáil and Seanad are sitting, TheJournal.ie brings you the most comprehensive guide to what our lawmakers are getting up to in the Houses of the Oireachtas.
So, here is what we can expect to be happening in the Dáil, Seanad and Committee rooms today…
3 things we'll be keeping an eye on
09.30am, Dáil: Education Minister Ruairí Quinn will be taking questions on his Department's activities first thing this morning. Given that ASTI members have been hardening their stance on proposed junior cycle changes in recent days, this could be interesting.  
10am, Committee Room 1. The Public Accounts Committee gathers this morning to discuss a varied agenda — including its own ongoing business (always worth a look, considering the high-profile Rehab scandal). NAMA officials will also appear before members to discuss their latest annual report. The Agency is predicting it will return a profit on the bad loans it bought from the country's banks once its work has concluded.
Midday: The embattled (or is he still 'embattled', now that he's quitting?) Labour leader Eamon Gilmore fields opposition questions today. Probably one part of the job he won't miss, once he steps down…
Everything else happening in the Dáil
Everything happening in the Seanad
1030am: 'Order of Business' time for senators.
11.45am: Work continues on the Industrial Development (Forfás Dissolution) Bill 2013, followed by the upper chamber version of 'Topical Issues', 'Matters on the Adjournment', whereby members discuss various issues of concern to constituents.
Everything else that's happening in the Committees
9.30am: Youth Work is the focus for the Committee on Health and Children in Committee Room 2 first thing. The National Youth Council of Ireland are amongst the groups appearing. 
10.45am: What's the role of the arts in bringing the two communities together in Northern Ireland? The Committee on the Implementation of the Good Friday Agreement tackles that question today. Committee Room 4. 
10.30am: The Committee on Foreign Affairs and Trade also meets today. Expect a workaday session as members discuss "the ratification by Ireland of the Internal Agreement concerning the 11th European Development Fund". That's in Committee Room 3. The Environment, Culture and Gaeltacht panel also meets in the same location at 12.45. What will they be talking about? They won't say – it's listed as 'private'. 
Here's how to watch what's going on in Leinster House today: