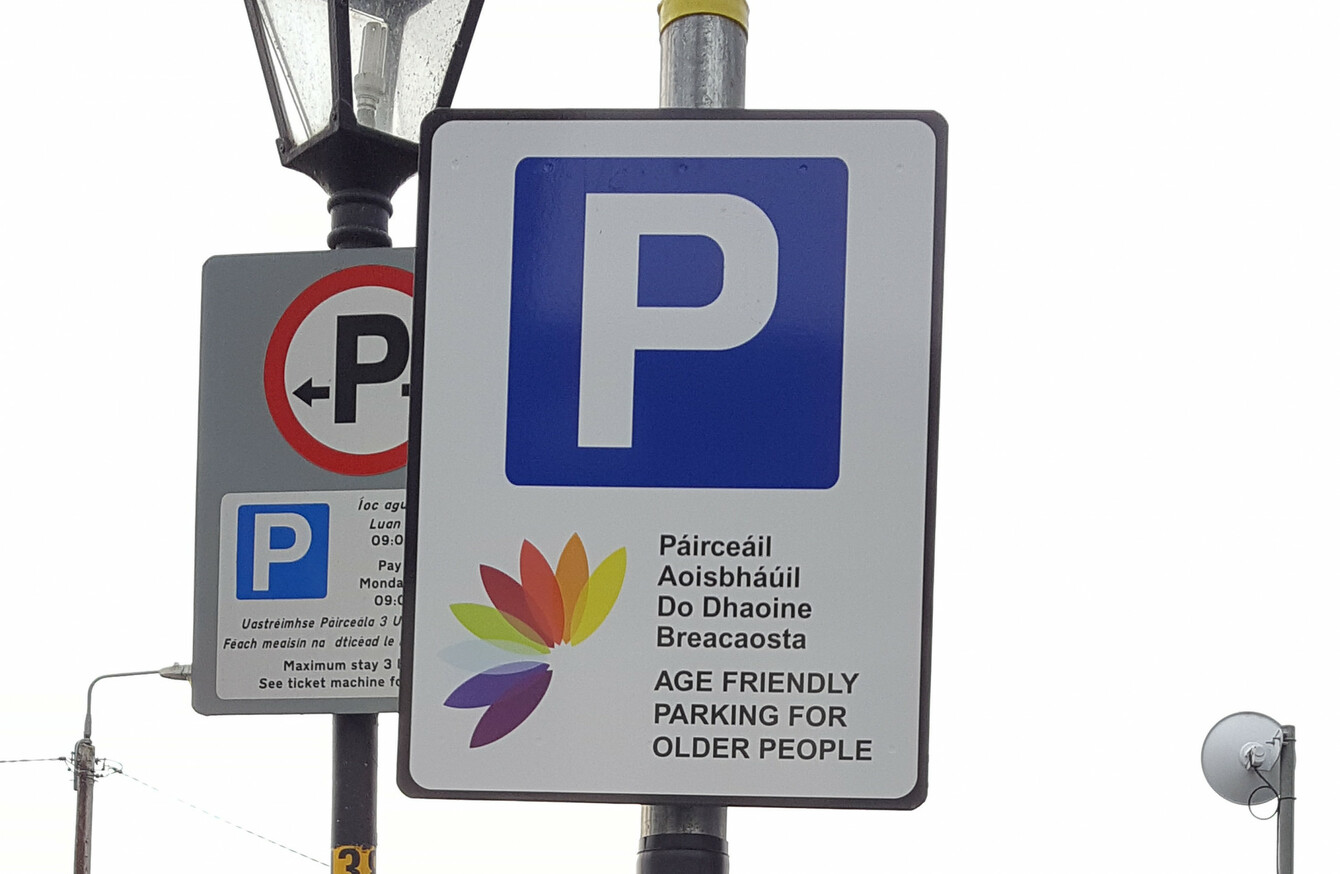 Signs for the new initiative in Cobh, Cork.
Signs for the new initiative in Cobh, Cork.
CORK COUNTY COUNCIL has launched a new parking initiative designed to help older people get around the county more easily.
The new plan will see many parking bays designated as 'age friendly' spots – similar to mother and child parking bays seen in many supermarkets around the country.
The council has said that the spots are subject to normal parking fees but it hopes that motorists will leave them free as a courtesy to older people in the community.
The spots have been located in areas close to supermarkets, credit unions, banks and other areas regularly used by older people.
Cork council, along with the towns of Bandon, Cobh, Mitchelstown and Kinsale, has started to implement the parking spaces in town centres in consultation with the local communities.
In Cobh, there are two new spaces on West Beach, identified by a sign post (pictured above).
A statement from the council read: "Cork County Council, through the Age Friendly Alliance and the Great Island Community Forum in Cobh, is committed to improving the lives of older people in the county.
"Age friendly parking spaces are courtesy spaces (similar to parent and baby spaces) and are subject to the normal parking fees in Cobh. The public is being asked to respect these spaces and leave them free for older people to use.
"The Great Island Community Forum hope that all drivers in Cobh will get on board with this new initiative to make Cobh a more age friendly and supportive place to live and visit."