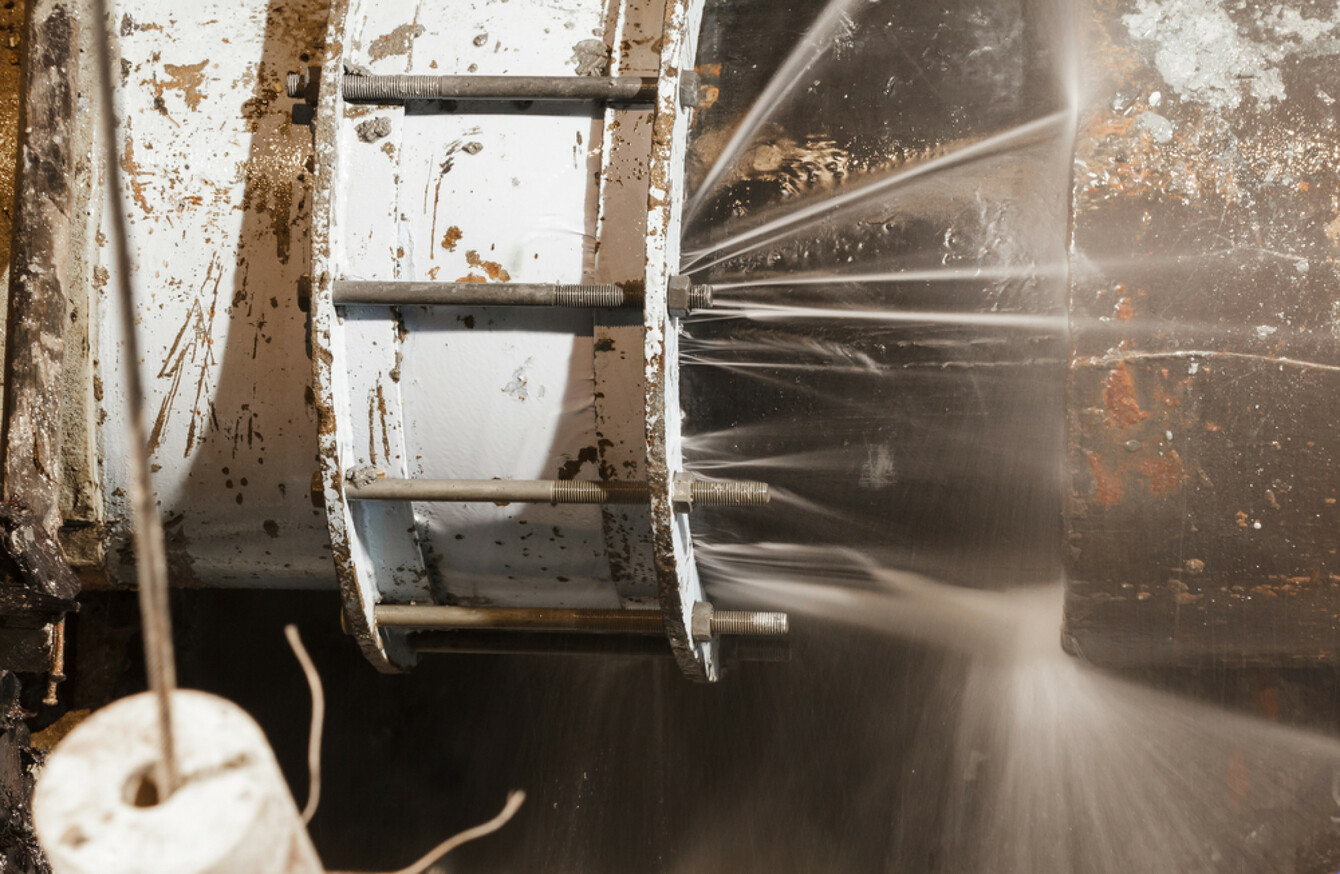 Image: Designbydx via Shutterstock
Image: Designbydx via Shutterstock
ALMOST 1,300km OF pipes have been earmarked for replacement between now and 2021.
Pipes are prioritised because of the unsuitable material they're made of (asbestos and cast iron, for example), because they burst or leak regularly, or because the quality of the water is affected.
Irish Water says that the worst ones will be fixed first, but it is not yet known what areas will be next in line for upgraded pipes.
For the past seven days, thousands of people in Louth and east Meath have been left without full access to drinking water; it's thought that full services won't resume until the weekend at the earliest.
The problem was caused when a major pipe four metres underground burst last Friday. Multiple efforts were made to fix the pipe, but because of it's age it had moulded out of shape, meaning a 'bespoke' part had to be made in Northern Ireland.
The part was fitted today. It's the work completed will return water services to families, businesses and the elderly who have had to collect water from tankers and buy bottled water during a particularly hot spell.
Concerns have been raised, however, about other areas that could have old pipes and cause similar problems in their areas.
Irish Water says that around €3.5 billion will be needed between now and 2021 to invest in 673km of these pipes; another 601km have yet to be included in funded projects, but have been identified as a priority for upgrading.
The breakdown for pipes that will be upgraded as part of Irish Water projects in the next five years is as follows:
South West – 153km
North – 103km
Dublin – 84km
North East – 82km
South East – 78km
Mid West – 59km
Midlands – 59km
North West – 55km
Total – 673km
Currently, the average age of Ireland's 63,000km of watermains is 60 – 80 years old. Some mains, such as the Victorian mains in Dublin and other urban areas, are up to 150 years old, Irish Water said.
Doubt has been cast over whether Irish Water has the funding to carry out the works required with enough speed after water charges were cancelled following pressure on the government.
Head of Irish Water Jerry Grant told Morning Ireland yesterday that it has money for this year, but needs €640 million next year and €700 million in 2019.
When Minister for Housing and Local Government Eoghan Murphy was asked if that money is guaranteed, he said:
It's not guaranteed at the moment … we're in discussions at the moment about how we're going to find that certainty so Irish Water can make strategic plans over a number of years.
From 2000-2010, 860km of mains were replaced; Irish Water say they have replaced 840km of water pipes in the past 3 years.