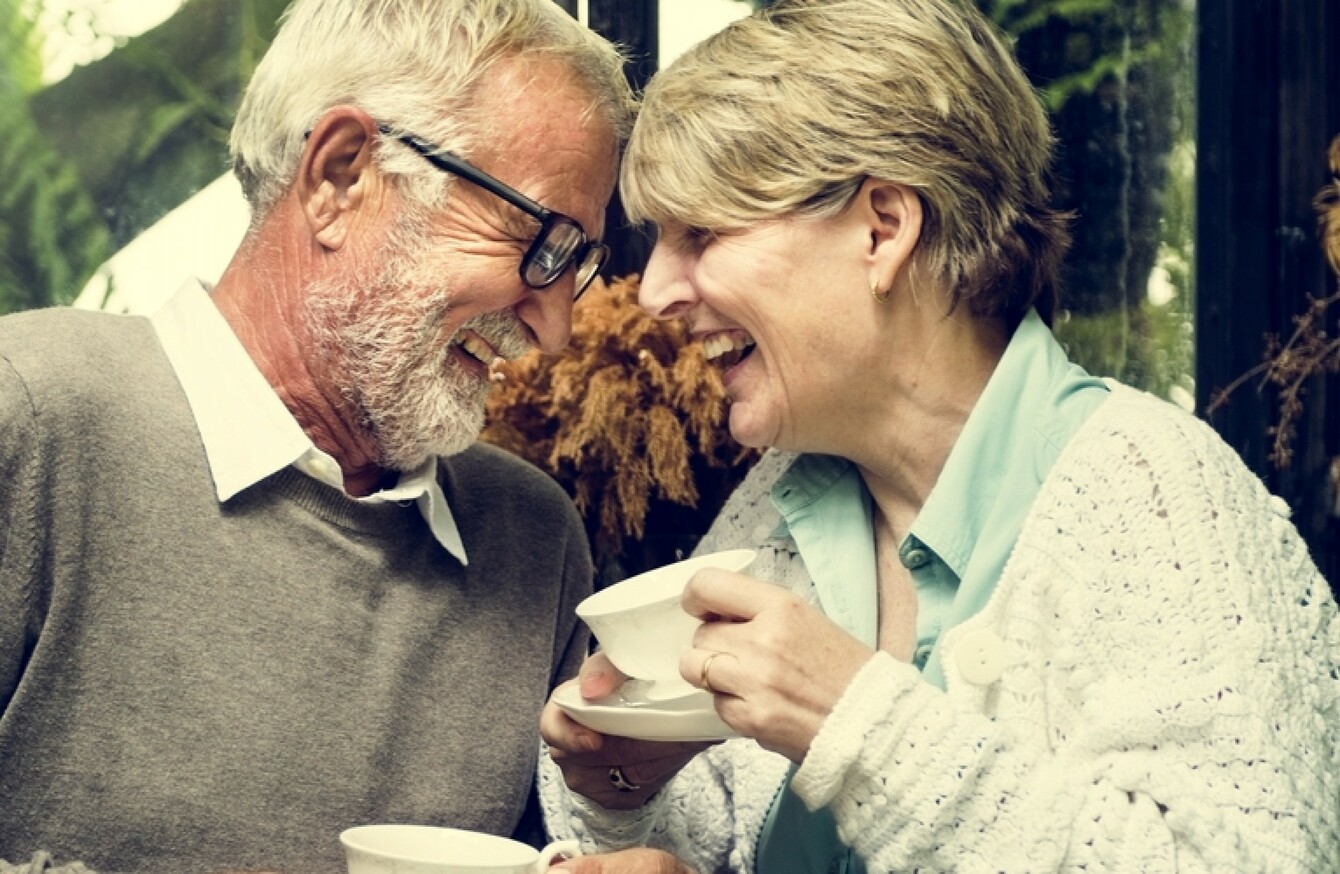 Image: Shutterstock/Rawpixel.com
Image: Shutterstock/Rawpixel.com
THE MAJORITY OF older people are sexually active with 69% of people surveyed saying they have sex weekly or monthly.
A new study conducted by the Irish Longitudinal Study on Ageing at Trinity (TILDA) found that being sexually active is linked with better health and more positive perceptions of ageing.
The research, which involves more than 8000 adults over the age of 50, has found that frequent sexual activity is the norm with 59% being sexually active and of those, 69% were having sex weekly or monthly.
The researchers found that having sex has positive implications for a person's health and their perception of ageing. They also found differences between men and women in terms of importance attributed to sex and frequency of sexual activity as each gender got older.
The findings included:
59% of adults aged over 50 in Ireland are sexually active
One third of those adults had sex once or twice a week and 36% were sexually active once or twice a month.
Sexual activity is less likely in older age groups with 75% of those aged 50 to 64 having sex compared to 23%of those aged 75.
Men reported more sexual activity than women at all ages.
A higher proportion of men attribute importance to sex than women with 80% of men reporting that sex is at least somewhat important in their lives compared to 56% of women.
Sexually active adults tend to be more positive in their perceptions of ageing. They are less likely to consider themselves old and less likely to believe that ageing has negative consequences.
Lead author of the report, Joanna Orr, said: "Our research shows that sexual activity is an important part of life for many of those aged 50 and over in Ireland, including significant proportions of those in their 60s, 70s and beyond.
"Continued research into this area is not only important for understanding the links between sex and health and happiness, but also to dispel the myth that sexual activity is incompatible with advancing age."
Professor Rose Anne Kenny added that the data is in line with international findings and emphasises the contribution of sexual activity to quality of life and good physical and mental health.
She added: "Where difficulties with sexual activity are present, effective treatments are available and we anticipate that the new data will reinvigorate GPs and healthcare professionals to enquire about patients' sexual activity as part of routine clinical assessment and care."