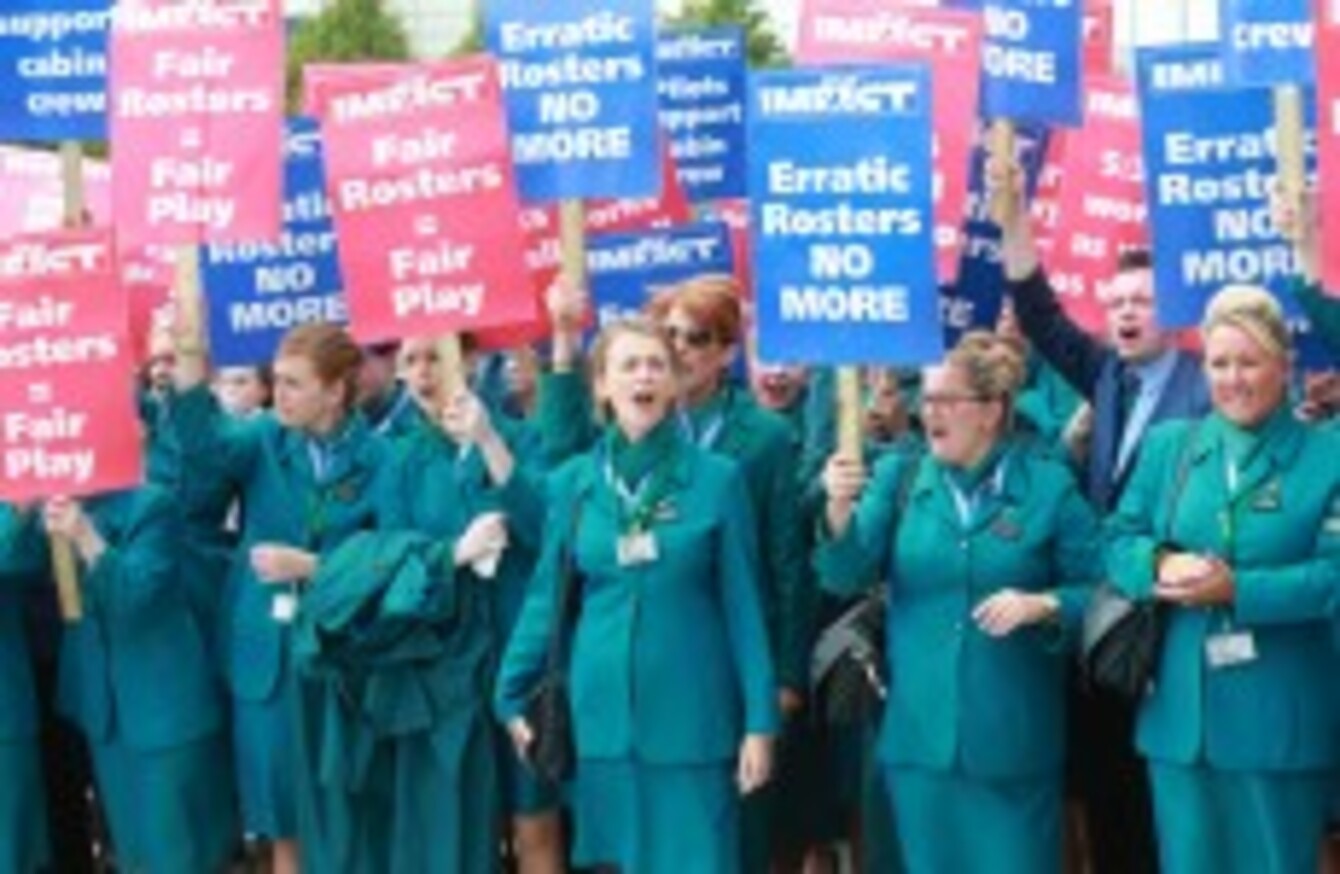 Image: Laura Hutton/Photocall Ireland
Image: Laura Hutton/Photocall Ireland
THE HEAD OF Ryanair has taken aim at Aer Lingus cabin crew and their board.
Michael O'Leary said that Aer Lingus cabin crew, who went on strike today, are "among the most protected and least overworked groups in Ireland".
He added that David Begg of the Irish Congress of Trade Unions should not be a non-executive director of Aer Lingus any longer, given the "chaotic state" of industrial relations at the airline.
O'Leary said that public sector unions had caused disruption and drew parallels with those workers in Waterford whose jobs are under threat.
"On a day when 1,000 workers in Bausch & Lomb are facing job cuts and pay cuts, it is unacceptable that public sector unions in Aer Lingus are again disrupting the travel plans of up to 30,000 Aer Lingus customers.
"The failure of the Board and Management of Aer Lingus to put an end to this industrial relations blackmail is unacceptable.
"The management of Aer Lingus should be out today defending the airline's case, particularly when their cabin crew are among the most protected and least overworked groups in Ireland."