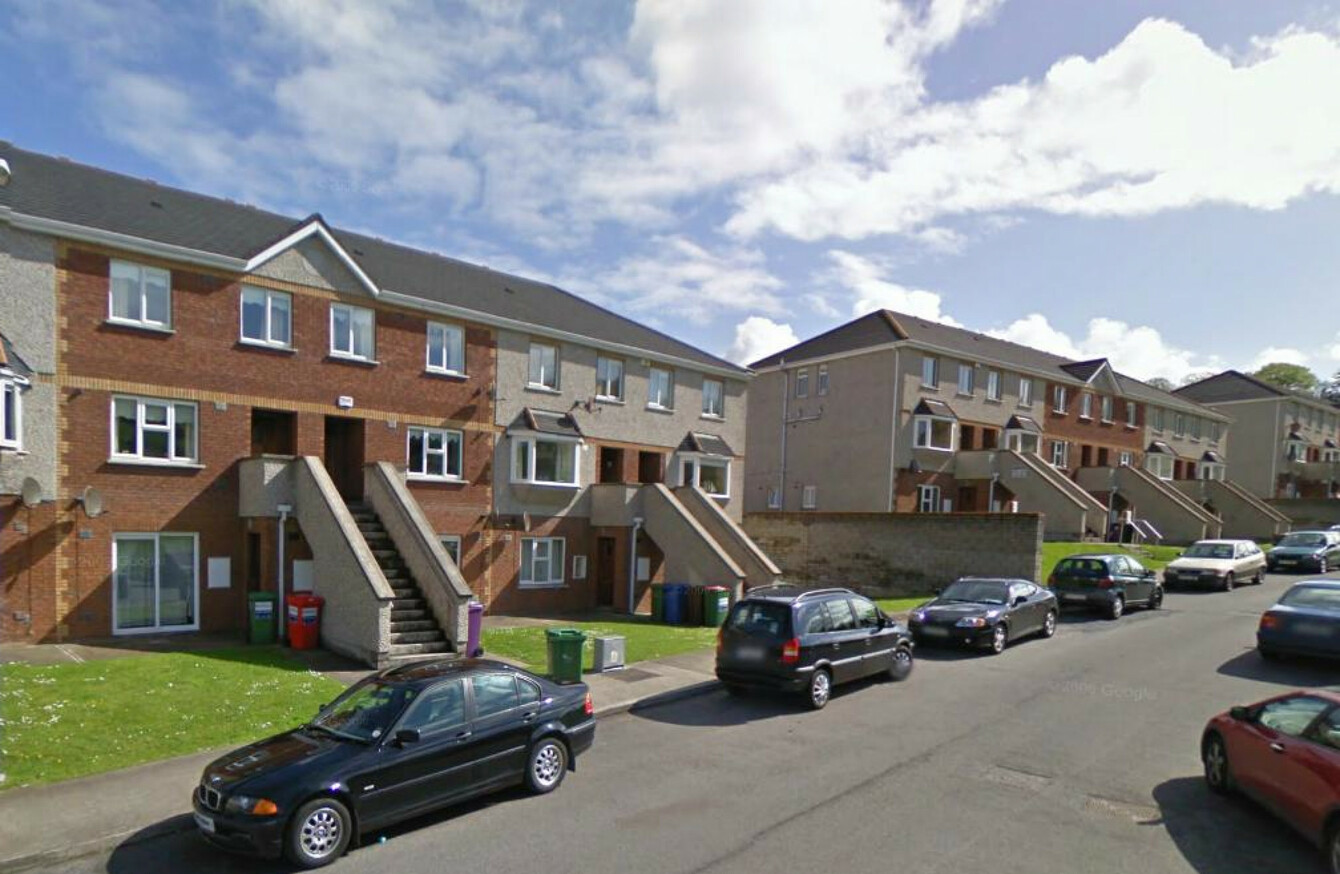 File photo of the Pembroke Crescent estate where the fire broke out.
Image: Google Maps
File photo of the Pembroke Crescent estate where the fire broke out.
Image: Google Maps
THE MOTHER OF Olivia Dunlea has said that their family had not been able to mourn their loved one yet as the man found guilty of her murder after a number of trials has signalled an intention to appeal his conviction.
The mother-of-three was stabbed to death at her home at Pembroke Crescent in Passage West, Co Cork on 17 February 2013. The house was then set alight.
There were three trials in the case of the man accused of the murder of Olivia Dunlea.
The jury were unable to reach a verdict in the first trial. The second resulted in a criminal conviction that was later successfully appealed.
After the third trial, Darren Murphy (41) of Dan Desmond Villas in Passage West was given a life sentence last month for her murder. He has lodged a fresh appeal against his conviction.
Speaking to The Neil Prendeville on Cork's Red FM, Olivia Dunlea's mother Ann said that the family are now back to square one with this appeal.
"We're just after getting over all the trial business again," she said. "It's hard. It doesn't get easier.
We were delighted with the conviction [but] Olivia wasn't coming home.
Ann Dunlea described the evening the family heard about the fire. She had originally believed that Olivia was not in the house, to being told by firefighters that her body had been found inside.
There was a closed coffin at the funeral, and Ann said the family found this very difficult.
She said it was also difficult to hear details of her daughter's death at the various criminal trials against Murphy.
"It was very hard listening about your child's body [from the State Pathologist]," Ann Dunlea said. "And then she said she was a healthy 36-year-old. Sure that would kill anybody, hearing that."
Previous court hearings have heard that Murphy left the scene of the fire but then returning, and "feigned innocence" and indicated to people there that he hoped Olivia wasn't inside.
Following his arrest, he acknowledged his role in the killing and claimed that he had been provoked. He, however, repeatedly pleaded not guilty to her murder.
"In all my life, I never expected this to happen to us," Ann said. "Olivia was very bubbly. Lived for her children alone. Done everything with them… She loved her nieces.
He told the gardaí he was sorry. Sorry isn't going to bring her back.
She said that the family were dismayed by his appeal to the murder conviction. "How many more times will we go through this," she said.
Listening to the poor children say they missed their mother would kill you. It's very hard to accept the way she went. The violent death she got… It's never-ending.
Comments have been closed for legal reasons