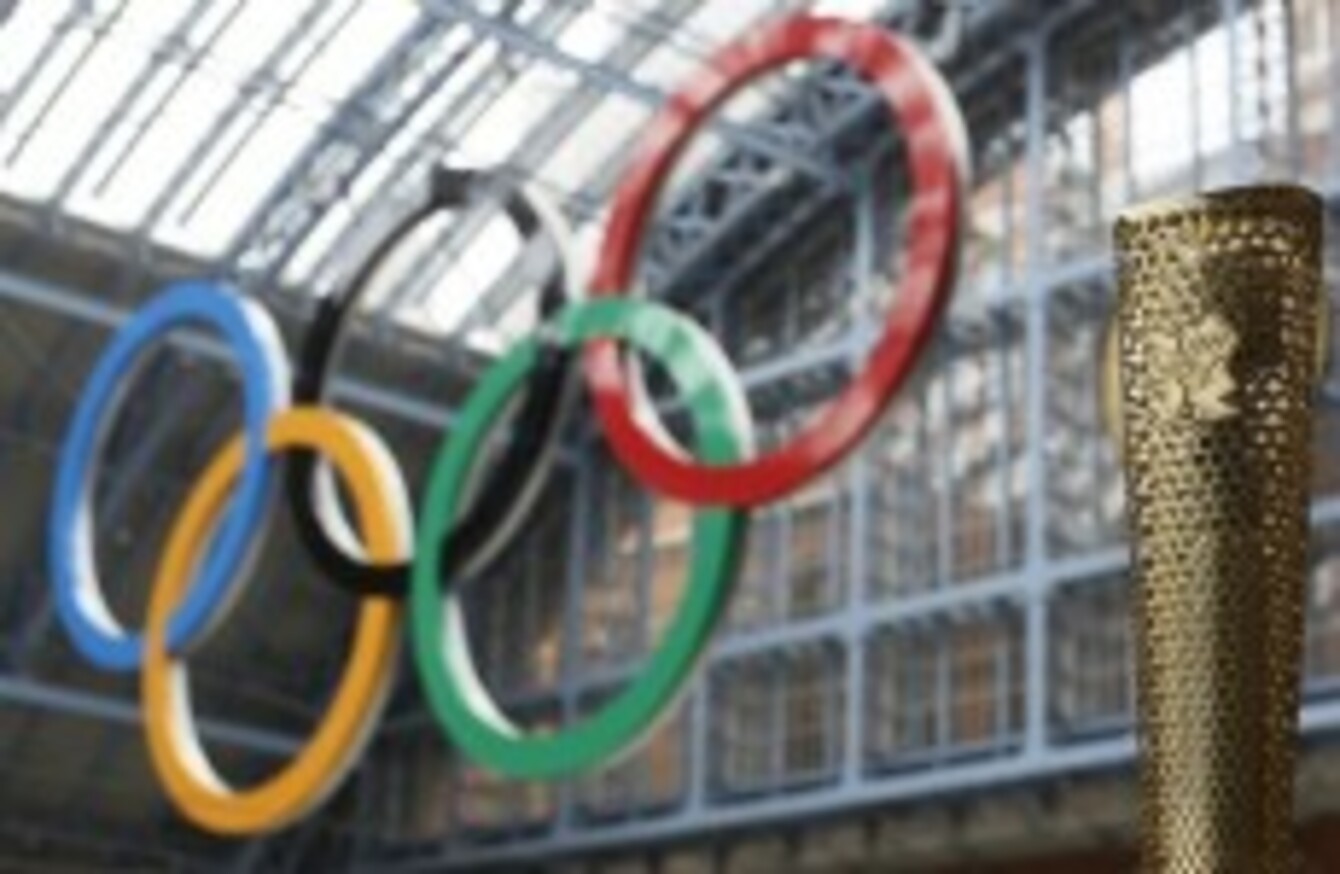 The Olympic torch in London last month
Image: Alastair Grant/AP/Press Association Images
The Olympic torch in London last month
Image: Alastair Grant/AP/Press Association Images
OLYMPIC ATHLETES SHOULD be offered tax breaks if they set up their training camps in Ireland, according to an Oireachtas committee.
The proposed "short-term" tax reliefs are intended to lure athletes in training for the 2012 Olympic games in London to use Ireland as a base. Under the plan suggested by the Joint Oireachtas Committee on Environment, Transport, Tourism and Sport, athletes would be able to reclaim any levies paid on accommodation, food and drink, gifts and admission to "cultural venues".
It was previously suggested that the London Olympics would be an economic boon to Ireland. However, just four teams have so far committed to training here – all at the National Aquatic Centre in Dublin. They are the Hungarian and British water polo teams, the USA synchronised swimming team and the UK Paralympic swimmers.
Ciarán Lynch TD, the chair of the committee, said: "I think it would be a wonderful achievement if we could attract a number of foreign national teams through such a measure. It would allow us to showcase our elite sports bases and our country.
"In Britain, Olympic teams are being offered grants of up to £25,000 to use training facilities in the UK. While the current economic situation does not enable Ireland to offer such generous financial assistance I belief the Committee's creative idea could help encourage Olympians to use some of our elite sports venues."