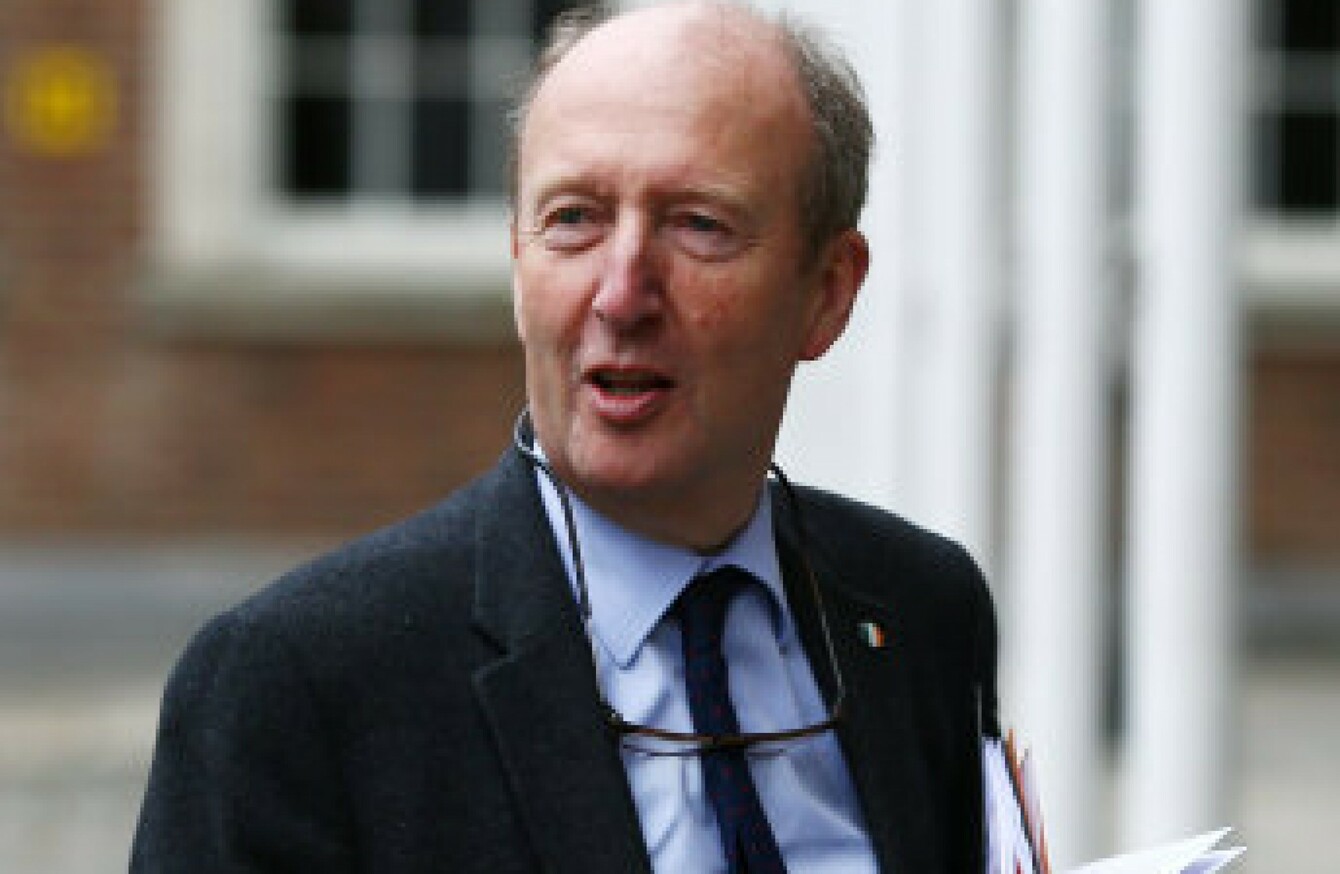 Image: Paul Walsh
Image: Paul Walsh
MINISTER SHANE ROSS has called for an independent person to be involved in the Olympic Council of Ireland's (OCI) internal investigation over the ticket sale controversy at the Rio Games.
Three separate investigations – and a criminal investigation – are now underway. The Minister for Transport, Tourism and Sport said he still finds the situation "confusing" but that he is "reassured to some extent to know that they are now active".
Speaking on RTÉ's Morning Ireland about the OCI investigation, he added, "What I'm not happy about is the makeup of the committee because I think the independence of the OCI committee is something we should look at.
The problem here is that the Olympic Council of Ireland is a player itself … I want to know how the committee was picked to investigate this.
"There is no independent investigation of the OCI … it's essential that they are independently investigated as well."
Tickets for sale
Kevin James Mallon was arrested at a Rio hotel as he allegedly sold tickets to around 20 buyers last Friday, the day of the opening ceremony.
In an interview with RTÉ yesterday Director of the Olympic Council of Ireland Pat Hickey said, "I have never met Kevin James Mallon, I don't know anything about him. I have never met him and to my knowledge none of the staff of the OCI have ever met him.
Donovan Ferreti – director of ticketing at the Rio 2016 Games – said, "Here in Brazil we take this subject very seriously."
Ferreti explained that a special joint committee was set up by the organisers, local authorities and the local police to deal with illegal ticket sales.
When asked if a national olympic committee can get as many tickets as they ask for, Ferreti explained, "No, it's related to the fleet that they bring to the games and the allocation that they had in past games.
It's a complex metric but it's not what they request. It's based on criteria defined by the International Olympic Committee (IOC).
Where did the tickets go?
Lucan based company Pro 10 Management was selected by the OCI to be the Authorised Ticket Reseller (ATR) in Ireland. Pat Hickey explained, "An ATR is appointed and they sell the tickets.
We don't handle them whatsoever. The tickets are issued to Pro 10 – not by us, but by Rio 2016. So we never handle tickets whatsoever.
He added that since the ticket controversy the OCI "started to investigate its own ticket agent Pro10 management."
However, Minister Ross said, "I want to know about the contract with ATR – the authorised ticket reseller. I want to know whether all the tickets earmarked for Ireland for OCI went to the ATR or if they went elsewhere.
He added that, "We have to know whether they controlled their destination or not."
Hickey told RTÉ, "If we find that an ATR has transgressed any of the contracts that they signed, or treated anything in a wrong way – we urge them to sanction against those ATRs."
He added, "I'm expecting the OCI will come out of this with a clean bill of health."
Ross – who is heading to Rio on Sunday – said, "We're going to carry out a very robust inquiry of what is happening.
We are not ruling out that we will have to carry out our own investigation – but we have to be mindful that three investigations are underway.
Ross concluded, "What we want to do now is turn this around and cheer for the athletes."