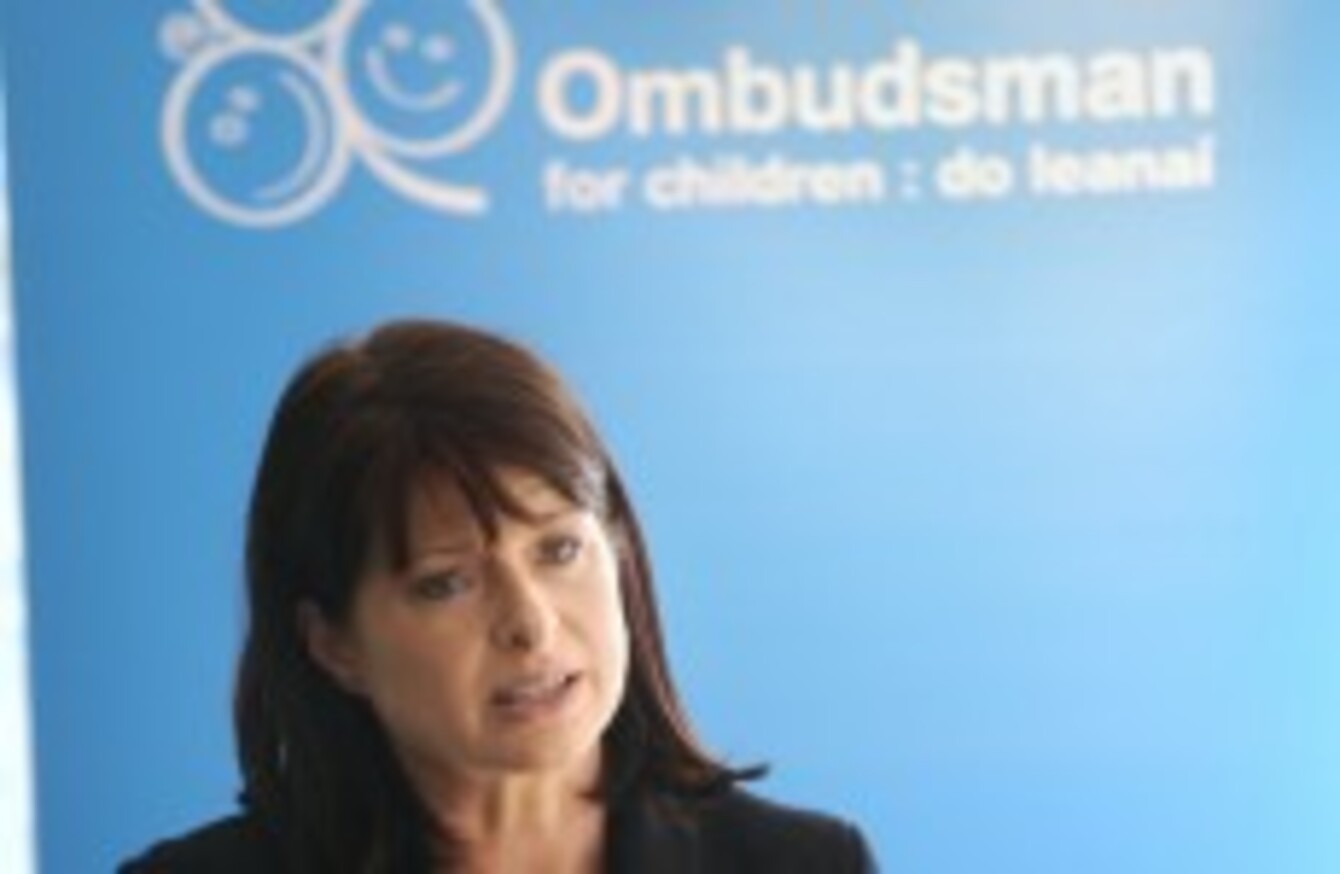 Ombudsman for Children Emily Logan
Image: Photocall Ireland
Ombudsman for Children Emily Logan
Image: Photocall Ireland
Updated 2.45pm
THE OMBUDSMAN FOR Children has said that the issue of the child abuse that occurs outside the home has been given a disproportionate amount of attention and the debate needs to shift to put the child first.
Emily Logan was speaking during a visit to the Mayo Children's Initiative (MCI) this morning. The Castlebar-based project aims to prioritise the needs and rights of children living with domestic abuse.
The Ombusdman said that the public debate has focused too much on the issue of the third party abuser. She said:
It is crucial that this public debate reflects the reality of children's lives and that includes the sad reality that 20% of children are subjected to abuse in the context of their home environment.
Logan also said that domestic abuse and family conflict was one of Ireland's most serious child protection issues. Helen Mortimer, MCI's manager said it is vital to ensure that children are "protected by the adults mandated to ensure their safety", and that often in domestic violence situations the appropriate services address the needs of the women first, rather than the children.
Mortimer said that it has worked with hundreds of children and young people, and said that another issue of concern was what she called "dating abuse" where young people become involved in unhealthy relationships. She said that there is a gap in the post-primary school curriculum in terms of providing information on what constitutes abuse.
It is important that young people understand that controlling or irrational behaviour in a relationship is not acceptable.  If young women in particular know and understand this, it means that they may be safer in relationships down the line.
Wednesday saw the publication of a child protection bill aimed at closing a loophole in sex abuse law. The proposed legislation will make withholding information in relation to serious crimes against children a criminal offence, punishable by imprisonment for at least five years.
Yesterday it emerged that the proposed new laws may not be adhered to by Catholic priests amid confusion over whether or not members of the clergy will be bound to report incidents of child sex abuse heard during confession.