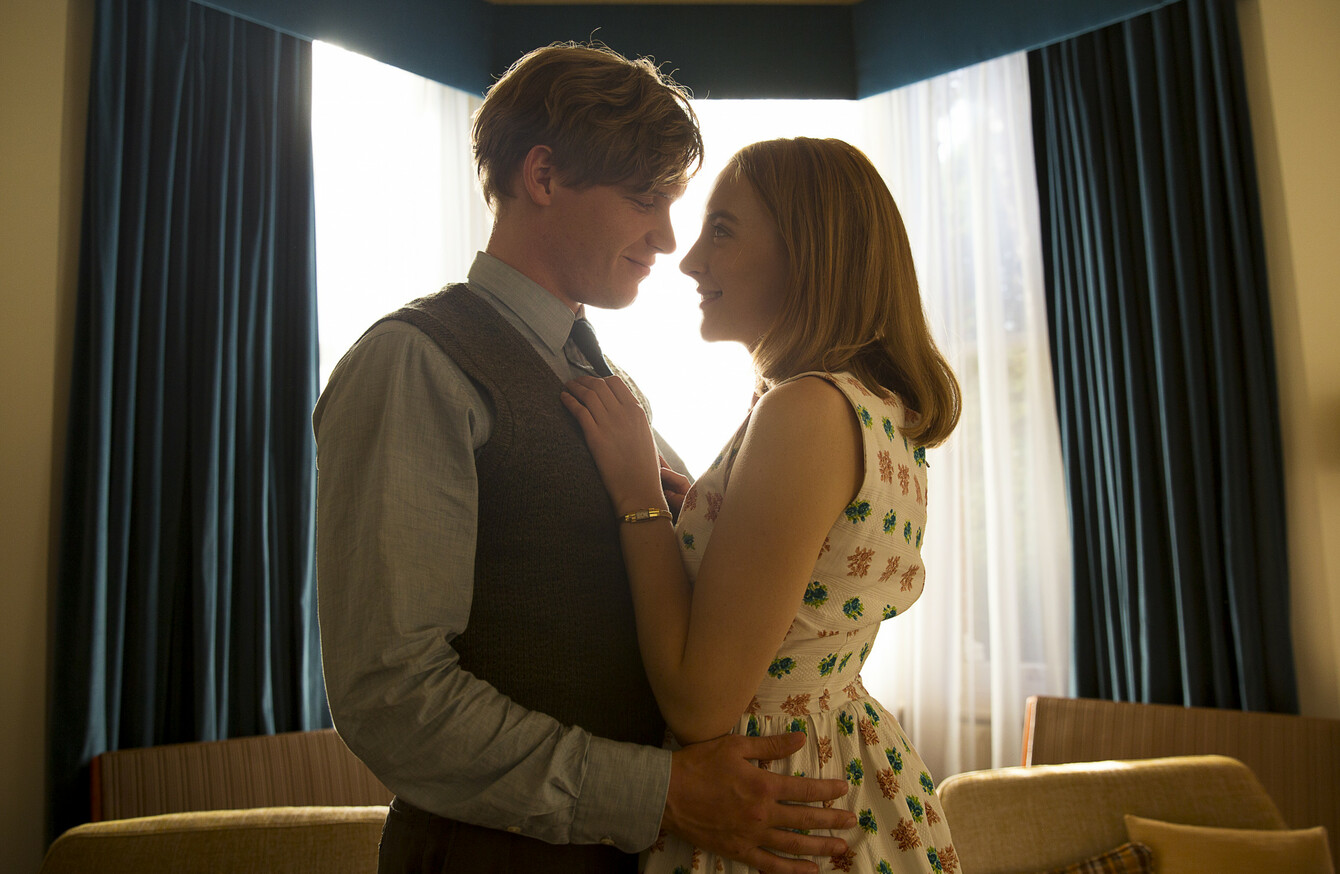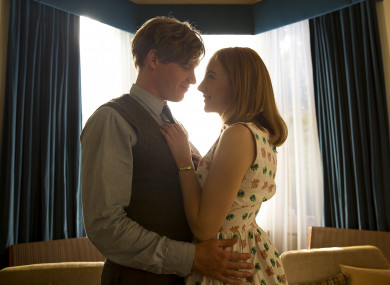 IT'S TEMPTING TO look back at the past and think that, despite its flaws, things were better back then.
When it comes to the sixties in particular, nostalgia means we can think it was a time of counter-culture action, hippies, and rebellion. But in the early 1960s, things weren't so free and easy, particularly in some sections of British society.
That era of sexual restraint is explored in the new film On Chesil Beach, which is based on the book written by Ian McEwan. Its director is longtime theatre director Dominic Cooke, and it's his first feature film release.
Starring our own Saoirse Ronan, the film is a look at the impact of a sexually repressed society on a young couple – in particular the young woman. In McEwan's book, which was published in 2007, a young couple are in love and on their honeymoon.
Though they share a connection, they are inexperienced sexually and emotionally. And by dint of bad luck, they're living in 1962, just before British culture was rocked by the Pill, the Beatles, hippies and feminism. That they can't talk about their relationship and sex ends up affecting them in profound ways.
Ronan told Ryan Tubridy on RTÉ that filming the sex scenes was difficult: "Doing the sex scenes on the bed, we did those over like a week or something. It was like, over and over because it's so long because there's the bit beforehand where we're having dinner and you know, neither of us know what to say and both of us are just thinking of that next step and what we have to do next and what's expected of us – and of course he's very, very excited about it and she's dreading it but they don't talk about it."
As Steve Rose writes in The Guardian:
We have seen their condition many times before: it's called Englishness. It begins with a stiffness of the upper lip but soon extends to the entire host organism.
'Saoirse was amazing'
Cooke tells TheJournal.ie he knew he wanted Saoirse star in the film having seen her in Brooklyn – "I thought she was amazing" – and thinking she was perfect to play the role of Florence, opposite Billy Howle as Edward. "It was such a rich and unusual story," he says. "I loved the treatment of the period. It was painfully honest."
The story is set in 1962. "It's a very specific time and place when young people weren't expected to determine their own lives and yet a few years later they would have been allowed to," explains Cooke, saying that as such the story brings up the question of what we bring from previous generations to our own lives.
He sees the story as being about two generations of history, and the impact of the two World Wars on these generations. Edward and Florence ostensibly have it all – they're university graduates, she is a talented musician and he is intelligent, with promise. They're both of different class: she is more upper class than him. They both have had upbringings that were difficult (her parents were strict, his mother suffered a brain injury). During their honeymoon at Chesil Beach in Dorset, all of these things combine to disrupt their happy time together.
"When things are stacked up in a certain way it's not that tragedy is inevitable, but it's more likely to happen," says Cooke. "[When] people are repressed and living inauthentic lives, it's more likely something bad is going to happen. They're discouraged from trusting their instincts and owning their feelings and trying to understand themselves and trying to understand each other."
Things are different now, he says: "At least as society now we try and discuss… we are more aware of the idea of how shaped we are as circumstances by what happens to us."
Saoirse's character "has been [gender] conditioned not to have a say in anything, not be told or taught anything" says Cooke. "At least he is in the bar talking about sex with his mates. She is given no instruction not only about sex but intimacy and relationships. Both have learnt from very dysfunctional families, which are very gendered."
There's no question that part of the tragedy of this story is that these people would have had a different conversation if they had been born a few years later.
Cultural revolution
The 1960s was a time of cultural revolution. "The Pill, the Beatles; everything that happened at that point would have opened up a space for a different kind of conversation and of course for these kids they are caught at the wrong moment," says Cooke of Florence and Edward.
Notably, the film was also made during a period of huge change in the modern-day world. Both Trump's election and Brexit happened during shooting. "The feeling is very subtle but it is a very political film. It's saying 'let's not imagine that the past is better than the present it really is not. Those changes that happened in the mid 60s, they happened for a good reason. They happened because people needed freedom to be themselves," says Cooke.
"A lot of what's happened with American and British politics is about fear of the future. The film is saying no, the response to that is not to turn back. It wasn't as great."
Cooke has long been interested in exploring social issues through art. "People are looking to artists and storytellers to understand the world we were living in," he says. "Whatever the artform is can have very big effect on the way people perceive the world."
He decided to work on his first feature film as he approached the age of 50. "I love working in theatre, I feel like I partly wanted a new challenge. I wanted to do something; I didn't know what to do. It is important as an artist to not settle and not stay in familiar territory."
He says that some of his decision came down to how ephemeral theatre work is, "a lifetime of making work that goes up in a puff of smoke". With On Chesil Beach, the characters' experiences will linger on your mind long after you leave the cinema.
On Chesil Beach is in cinemas this week.