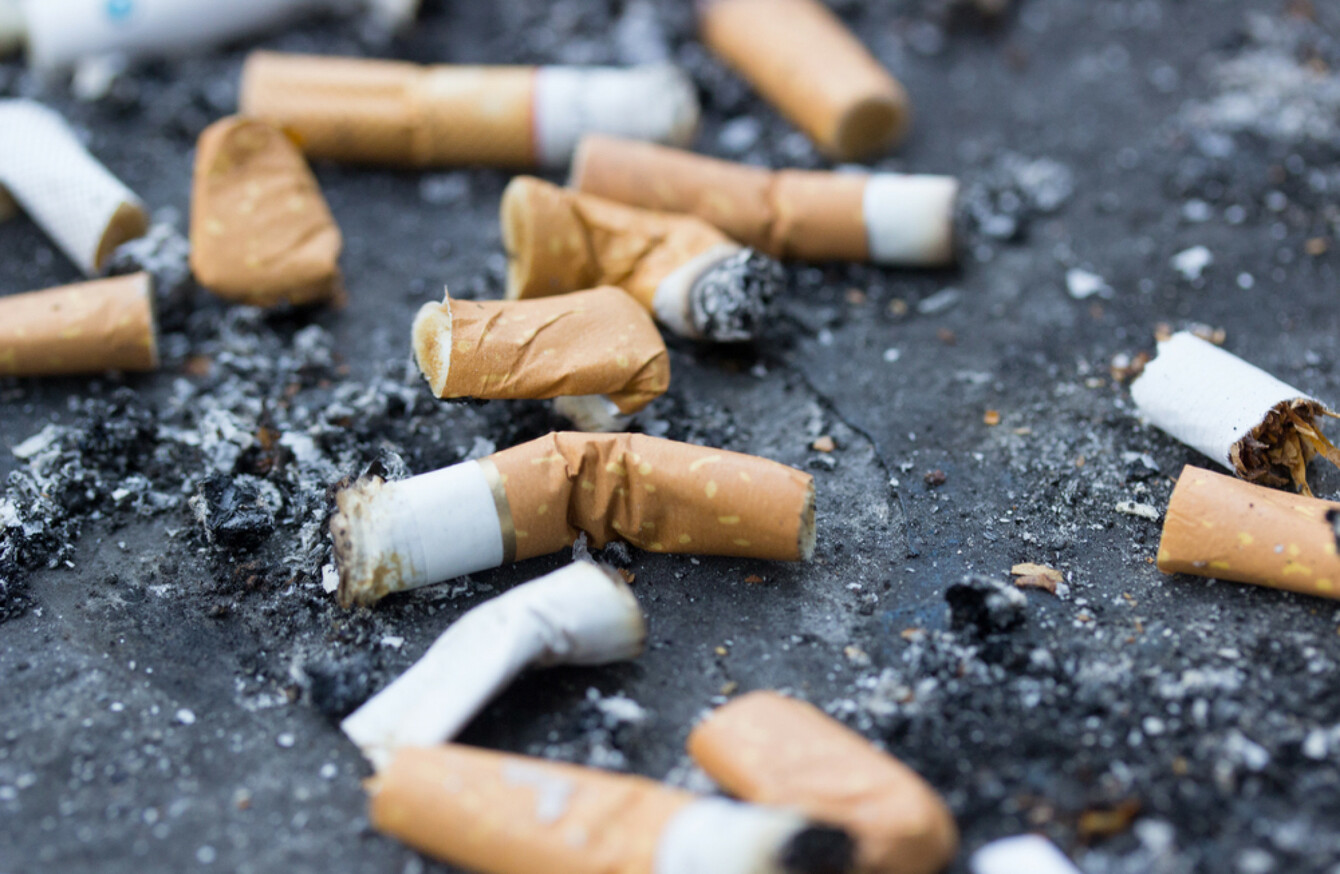 Image: Shutterstock/Mildenmi
Image: Shutterstock/Mildenmi
THE GOVERNMENT IS considering ways to decrease litter on the streets after a report indicated that cigarettes make up half of all street litter.
TheJournal.ie understands the Minister for Communications Denis Naughten intends to increase the on-the-spot litter fine from €150 to €250. On-the-spot fines can be issued by a litter warden appointed by the local authority or by a Garda.
The 2017 National Litter Pollution Report showed that the main constituent elements of litter pollution nationwide were cigarette-related litter (56.3%), packaging litter (17.6%), food-related litter (9.0%), and sweet-related litter (7.9%).
The report also shows that pedestrians are the main causes of litter (42%) and passing motorists are the second greatest offenders, accounting for 19% in 2017.
There's also good news in the report:
15.6% of areas surveyed were litter free – a 2.4% increase from 2016
63.9% of areas surveyed were slightly littered
Moderately polluted areas have decreased to 17.1% (it was 18.0% in 2016)
Commenting on the findings of the report, Minister Naughten said that while some of the results are "encouraging", more work needs to be done.
"We need to focus our efforts to maintain the improving standards being achieved across the country. A combination of awareness, education and enforcement is required in order to successfully combat our litter challenges."