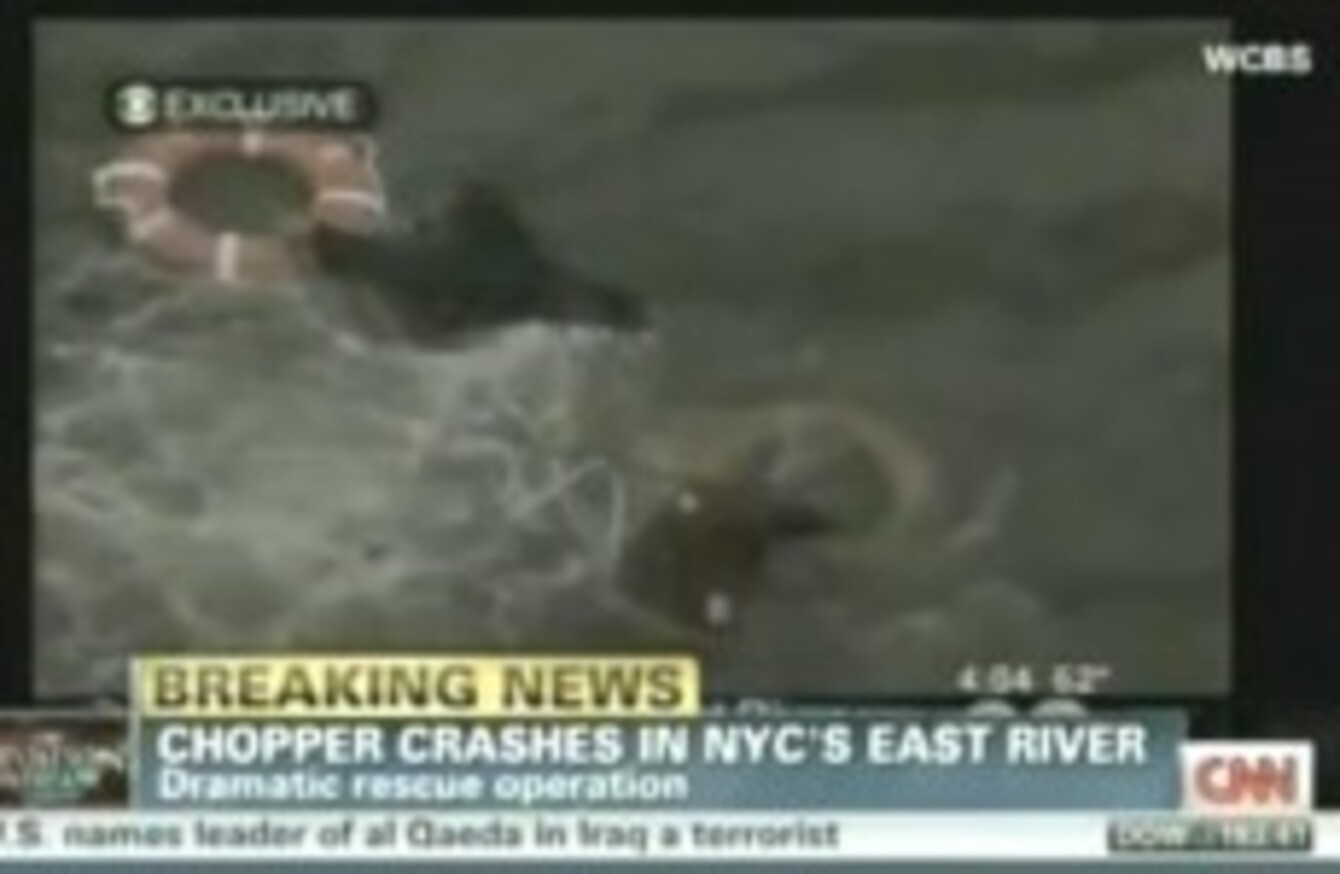 Image: Screengrab via YouTube.
Image: Screengrab via YouTube.
A HELICOPTER HAS crashed into New York's East River killing one person with four other people on board rescued by local authorities.
The helicopter was said by police in New York to have gone out of control before crashing into the river.
New York Fire Department's Twitter feed said that the one male pilot of the helicopter was in a stable condition as was another male but that two adult females were critical.
Another person had, a short time later, been located but was "DOA" (Dead on arrival). She has since been identified as female.
Dramatic video of the rescue attempt was beamed across news networks in the US:

BBC News is carrying unconfirmed reports that the people on board the helicopter are tourists from England.
Police spokesman Paul Browne told BBC that the privately owned Bell 206 helicopter went into the river off 34th Street in midtown Manhattan.
One witness told the Associated Press that she had seen the aircraft lift about 25 feet off the ground, before it spun around two or three times and then dropped into the water.
- additional reporting from AP