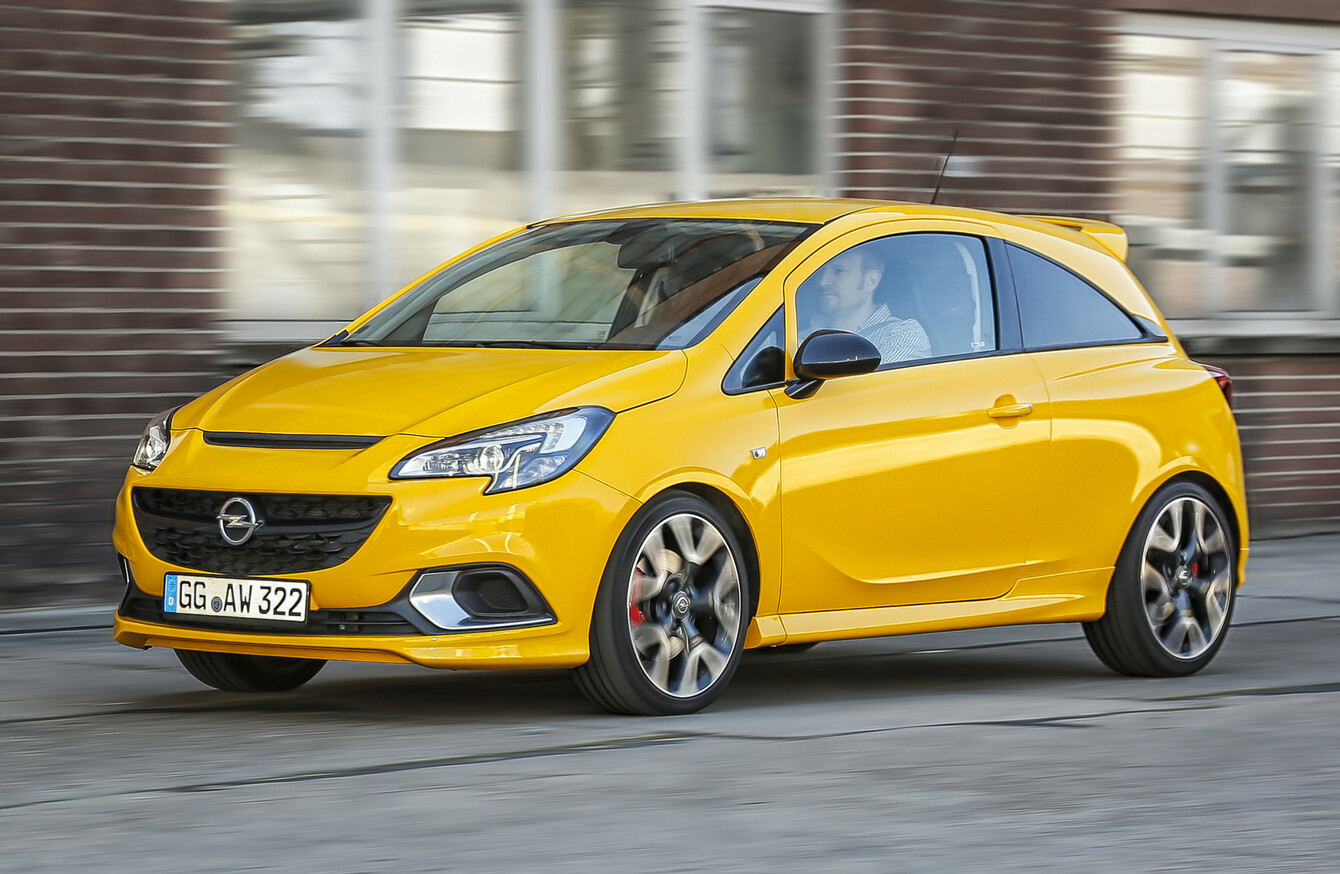 FOLLOWING ON FROM the launch of the Opel Insignia GSi, the German carmaker's three-door Corsa GSi will hit these shores in September.
The 'warm' hatch borrows the sporty looks and handling of the hot Corsa OPC model, but comes without the inflated price tag, running costs and insurance premium.
Powering the sporty little number is Opel's punchy 1.4-litre turbocharged engine which produces 150hp and 220Nm of torque. Fuel consumption is quoted as 6.3-6.2 litres/100km combined and CO2 emissions are 143-147g/km placing it in Tax Band C which is €390 a year.
The zero to 100km/h dash is covered in 8.9 seconds and on its way to its maximum speed of 207km/h, the Corsa GSi takes 9.9 seconds to accelerate from 80 to 120km/h in fifth gear. The turbocharged engine with short-ratio, six-speed manual gearbox has a maximum torque plateau of 3,000 to 4,500rpm.
The sport chassis is borrowed from the Corsa OPC model, which should make it feel sporty to drive. The sporty looks and feel are continued with brakes that get red callipers and there are optional 18-inch light alloy wheels available with high-grip 215/40 R18 tyres.
Building on its sporty profile, the exterior features large air intakes, a sculptured bonnet, prominent rear spoiler on the edge of the roof and a chrome tailpipe framed by the design of the body-coloured rear apron.
The Opel Corsa GSi comes to the Irish market later this year.
Want to make sure you don't miss out on anything going on in the world of motors? Like us on Facebook and and follow us on Twitter for the latest updates.