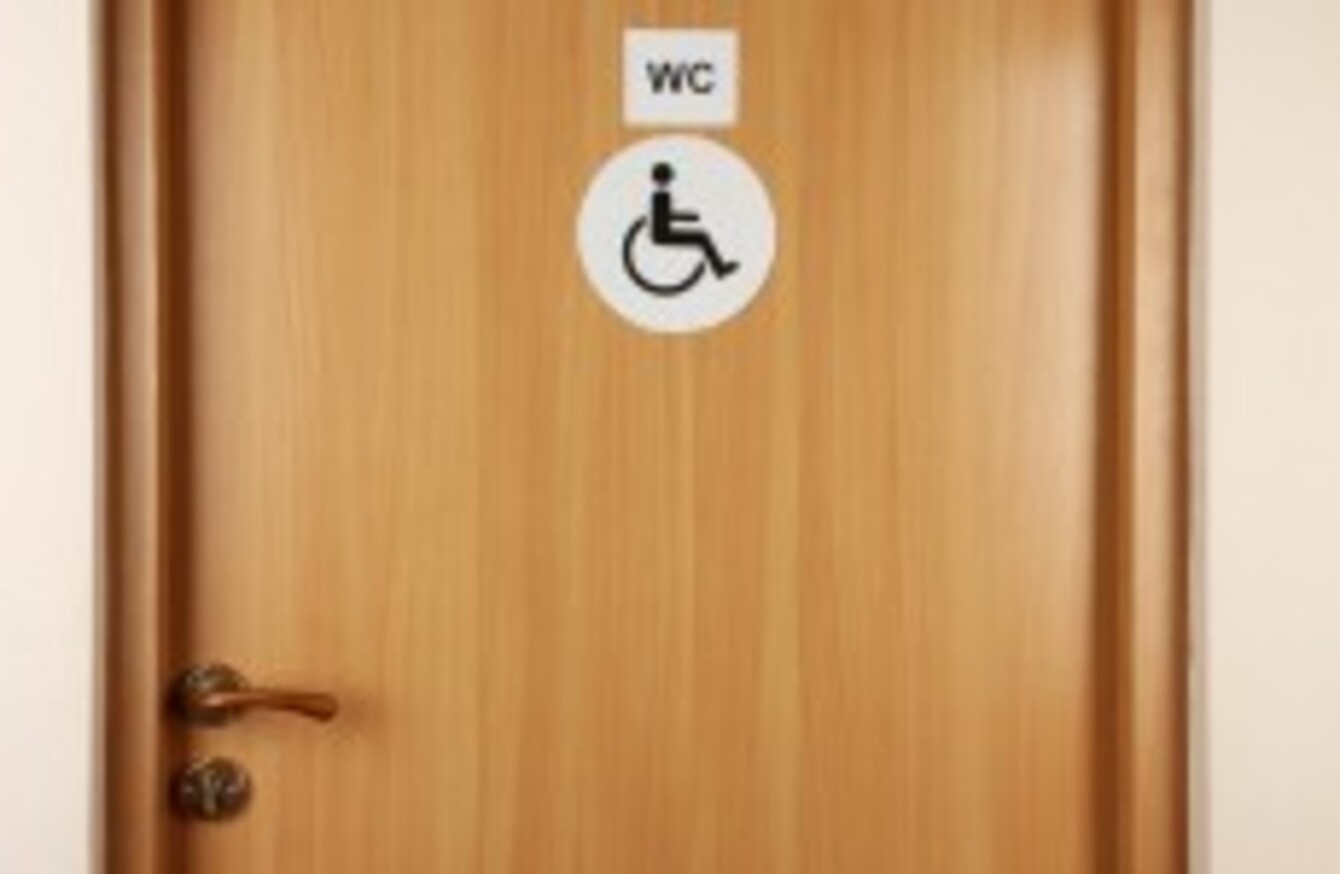 Image: Shutterstock/Africa Studio
Image: Shutterstock/Africa Studio
SAMANTHA CLEASBY HAS posted an open letter on her blog after she was tutted for using a disability toilet and it's getting a lot of attention.
The mother from Sheffield in the UK does not have any obvious physical disability but was diagnosed with inflammatory bowel disease in 2003 and had a colectomy and illeostomy in 2013 which removed her bowel and large intestine.
Cleasby now uses a JPouch and often has to rush to the bathroom due her lack of colon.
The 33-year-old blogger opened the post on her blog So Bad Ass with, "Dear lady who loudly tutted at me using the disabled loos,
"I know you saw me running in, with my able bodied legs and all. You saw me opening the door with my two working arms. You saw me without a wheelchair. Without any visible sign of disability.
My lack of wheelchair may have suggested to you that I was some lazy cow who didn't care. Some inconsiderate bitch who was using something I wasn't entitled too…You may have seen my face blushing as I caught your eye and assumed I was showing guilt at blagging the disabled loos.
"The fact is that I have no bowel. I have a pouch formed from my small intestine which can't handle volume and so I have to go to the toilet and poo several times a day. My lack of large intestine means that my stool is totally liquid as I have no means of absorbing the fluids in food and so its really hard to hold it when I need to go."
The post is getting a lot of attention with many people who have similar conditions saying they relate to Cleasby's experience:
The post also dealt with a supermarket worker who laughed at Samantha when she made noises while going to the toilet.
The blogger said she is shocked by the reaction the post has received: "On Tuesday evening, I wrote the post, an open letter to people who judge others using public loos. By the time I went to bed, it had a couple thousand views and I was over the moon!
"When I woke in the morning, the post was at 20,000+ and I was gob smacked. By the end of the day, it was 100,000, and the next two days were hundreds of thousands each!"