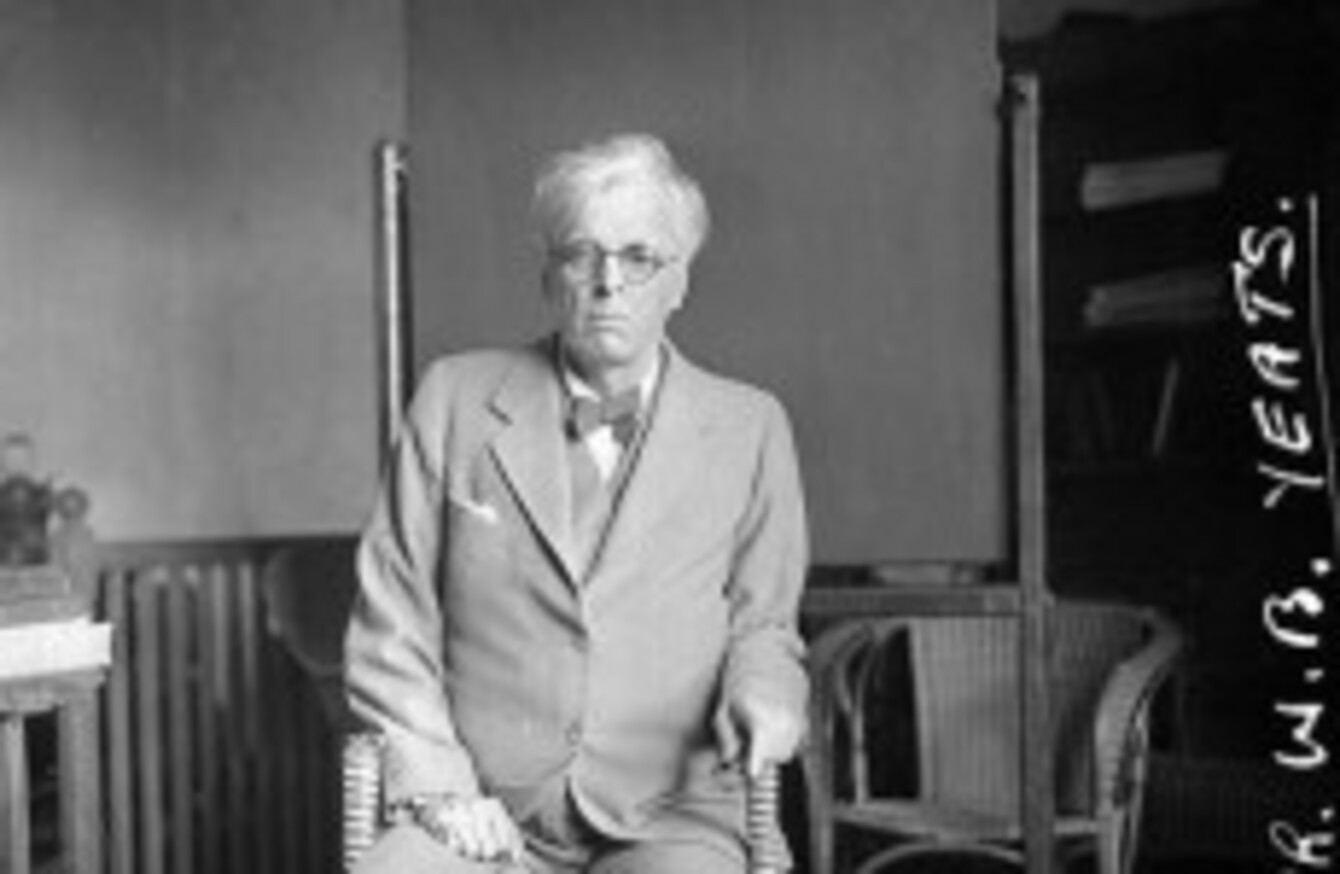 Image: Wikimedia Commons
Image: Wikimedia Commons
THIS DAY, 75 years ago, legendary Irish poet William Butler Yeats passed away.
Most of us can remember, fondly or otherwise, a few lines of his poems from back in our schooldays.
The most well-known of his works are poems like September 1913, The Wild Swans at Coole, The Second Coming and Sailing to Byzantium – mainly because we've all had to learn them off by heart for the Junior and Leaving Certs.
Students are still swatting up on these same poems today but we want to know which of Yeats' poems are still with all of you.
Tell us your favourites in the comments below and quote a few lines if you can still remember…