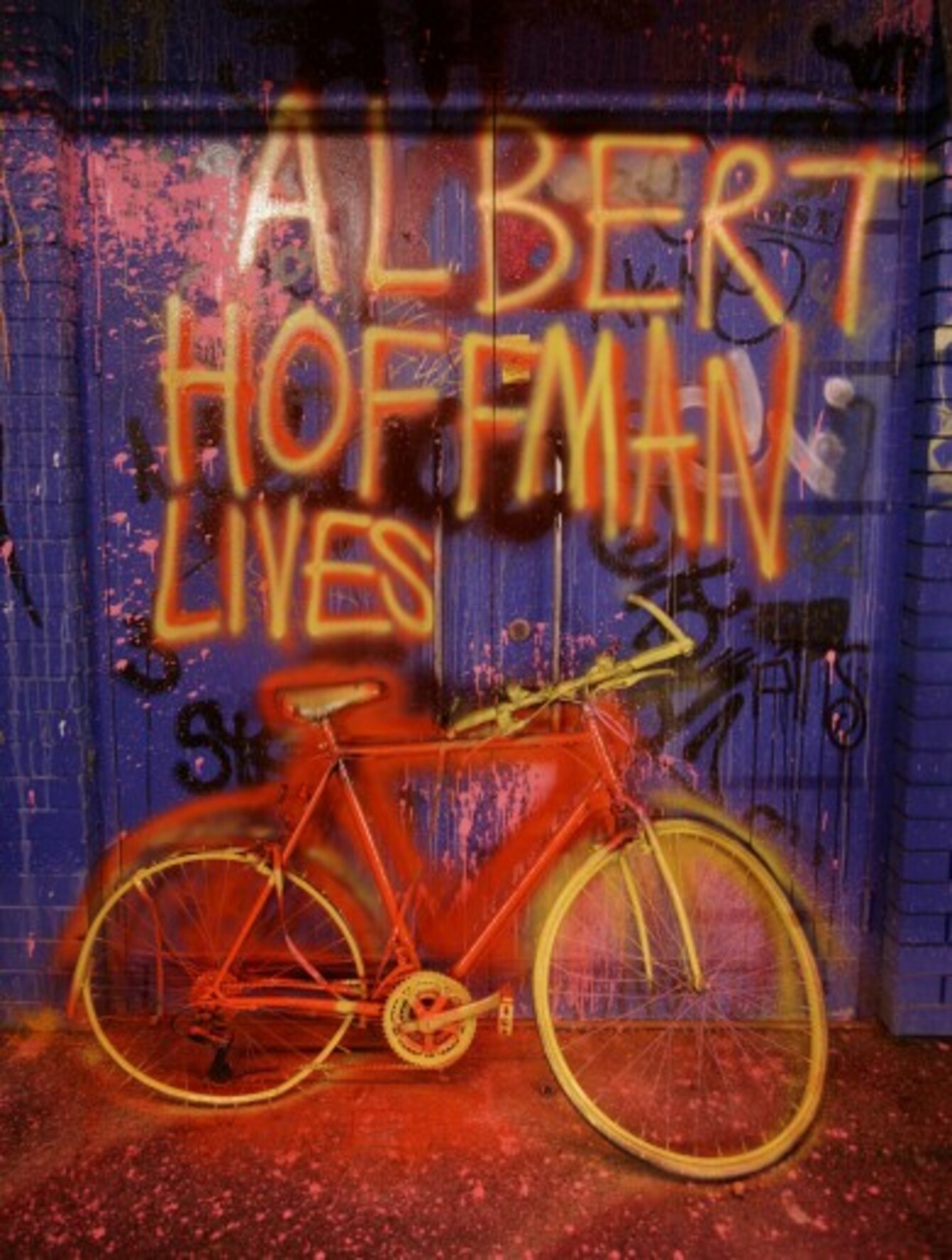 A tribute to the founder of LSD, Albert Hoffman, in London.
Image: Yui Mok/PA Archive/Press Association Images
A tribute to the founder of LSD, Albert Hoffman, in London.
Image: Yui Mok/PA Archive/Press Association Images
MORE DETAILS OF a covert operation carried out by the Central Intelligence Agency in the US in the 1950s and 1960s have emerged this month following the declassification of a number of documents.
MK-Ultra, or Operation Midnight Climax, saw US government officials secretly test the effects of LSD on hundreds of oblivious American citizens and military personnel in New York and San Francisco. The controversial programme was first uncovered by the New York Times in the 1970s but additional information has emerged recently in unclassified CIA documents.
Troy Hooper, writing for SF Weekly, describes how Wayne Ritchie – one of the last living survivors of the experiment – still remembers his acid trip 50 years on.
A deputy US marshal, Ritchie was having drinks at a holiday party in 1957 at the US Post Office Building. Now in his 80s, he sat down for an interview with Hopper:
They were cracking jokes and swapping stories when, suddenly, the room began to spin. The red and green lights on the Christmas tree in the corner spiraled wildly. Ritchie's body temperature rose. His gaze fixed on the dizzying colors around him…He needed to compose himself. But instead he came unglued…Everyone was out to get him.
The experiment on Ritchie went badly. He became so paranoid that he went to his office to pick up two revolvers before heading to a bar for more bourbon.
He ended up pointing a gun at the barman, demanding money. He avoided prison but resigned from the Marshals, paid a $500 fine and was sentenced to five years' probation.
Ritchie's is just one of many peculiar events that can now be explained in light of the experiments carried out in the name of finding some type of truth serum that could be used in espionage missions.
The documents read like a movie script as details of the activities of Government-paid prostitutes cover the pages. They were used to lure men into brothels for undisclosed narcotics testing. The punters' cocktails would be laced with LSD and officials would watch from behind a two-way mirror. Recording devices were also used. Recently, renovations began at one of the San Francisco houses used in the experiments and microphones, wires and other recording instruments were found in the walls.
Sidney Gottlieb, pictured above (left), oversaw the CIA experiments during the Cold War. He wished to test the drug as officials wanted to use hallucinogens to induce confessions from prisoners. The agency had also heard that the Soviet Union was using the tactic and it didn't want to fall behind.
Test subjects were not only clients of prostitutes. Sometimes they just happened to be people who crossed paths with agents tasked with running MK-Ultra. The New York Times believes the agency conducted 149 separate mind-control experiments, and as many as 25 involved unwitting subjects.
#Open journalism No news is bad news Support The Journal

Your contributions will help us continue to deliver the stories that are important to you

Support us now
A declassified document talking about how using unwitting subjects is the most sensitive part of the project, which began in university labs but moved to brothels, bars and clubs.
No disciplinary action has ever been taken as a result of the questionable and unethical activities of Gottlieb and his team. However, all the innocent victims had to be notified once the scandal broke. But tracking down them down proved difficult as much of the paper documentation about Operation Midnight Climax was already destroyed on the order of Gottlieb.
One family – that of Dr Olsen who died after falling from a building in New York City while on acid – sued the government. That suit was settled out of court for $750,000.
Another class action was filed last year by the Vietnam Veterans of America who claim that 7,800 soldiers were experimented on without their knowledge or consent. Up to 400 different types of drugs and chemicals may have been tested on the soldiers.
Ritchie only discovered his one crazy night was due to LSD on spotting George White's name in Gottlieb's obituary in 1999. Ritchie knew White, who was then a supervising narcotics officer and part of Gottlieb's close-knit team.
When I read the article, it said he was working with the CIA testing mind-control drugs with the help of drug-addicted prostitutes. I put it together. He was drugging people without their knowledge. I thought, 'My God, how could he have done that to me?'
White's own journal places him in the same place as the victim on the day of the dosing. Despite the anecdotal evidence and the judge's sympathy, Ritchie lost the case he brought to federal court to get his attempted armed robbery conviction overturned.
Operation Midnight Climax ended officially in 1965 and LSD became illegal in 1966. Gottlieb later labelled the whole project as useless.