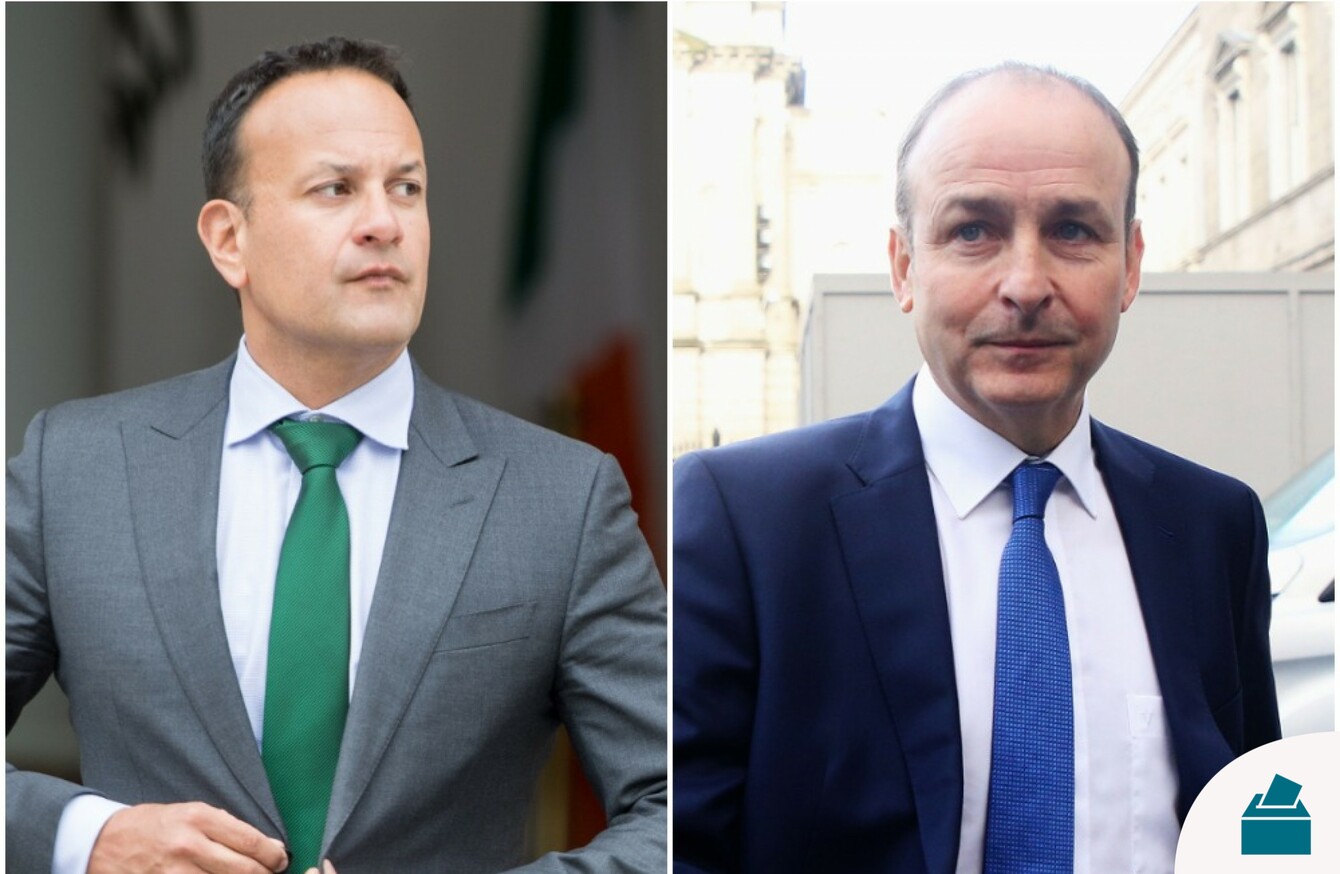 Image: Rollingnews.ie
Image: Rollingnews.ie
Updated Jan 19th 2020, 3:03 PM
TAOISEACH LEO VARADKAR has responded to an opinion poll which shows that Fianna Fáil are 12 points ahead of his party and said he would hate to see Micheál Martin's party in charge. 
A Sunday Times/Behaviour & Attitudes poll put Fianna Fáil on 32% of the vote with Fine Gael languishing behind on just 20% support. In the previous poll, both parties were neck and neck. 
Varadkar, speaking to reporters outside Croke Park, said: "I think the opinion poll demonstrates that there is a real risk a real danger that we haven't seen before that government after the next election.
"And I would really hate to see that happen because it would mean the country falling backwards. And we know what happens every time Fianna Fáil gets into power, it ends badly. It ends with a boom and a bust at ends with unemployment and what else having to wave our friends off at airports when they're forced to emigrate."
Micheál Martin has also been out this afternoon giving media interviews. 
On RTÉ's This Week on Radio One, Martin said that his party had made mistakes in the past but that he and his colleagues have learned from those mistakes.
This poll – published by the Sunday Times – was conducted with 923 face-to-face interviews between 2-14 January. The election was called by Varadkar on 14 January. It has a margin of error of +/- 3.3%.
This poll comes after a tumultuous start to 2020 for the government, after the sustained criticism over the planned RIC commemoration and the trolley crisis in hospitals reaching record levels. 
For Fianna Fáil it's a timely boost less than three weeks out from the general election on Saturday 8 February.
Elsewhere in the poll, the Greens are up one to 7% while Labour has fallen two points to 4%.
The Independent Alliance – somewhat fractured given neither John Halligan nor Finian McGrath is running again, and Kevin Boxer Moran is running as an independent – is up one to 3%. 
Solidarity/People Before Profit are down one to 2%, while Renua is up one to 1%. The Social Democrats are unchanged on 1%.
Independents and others are up one to 10%.
With reporting by Garreth MacNamee