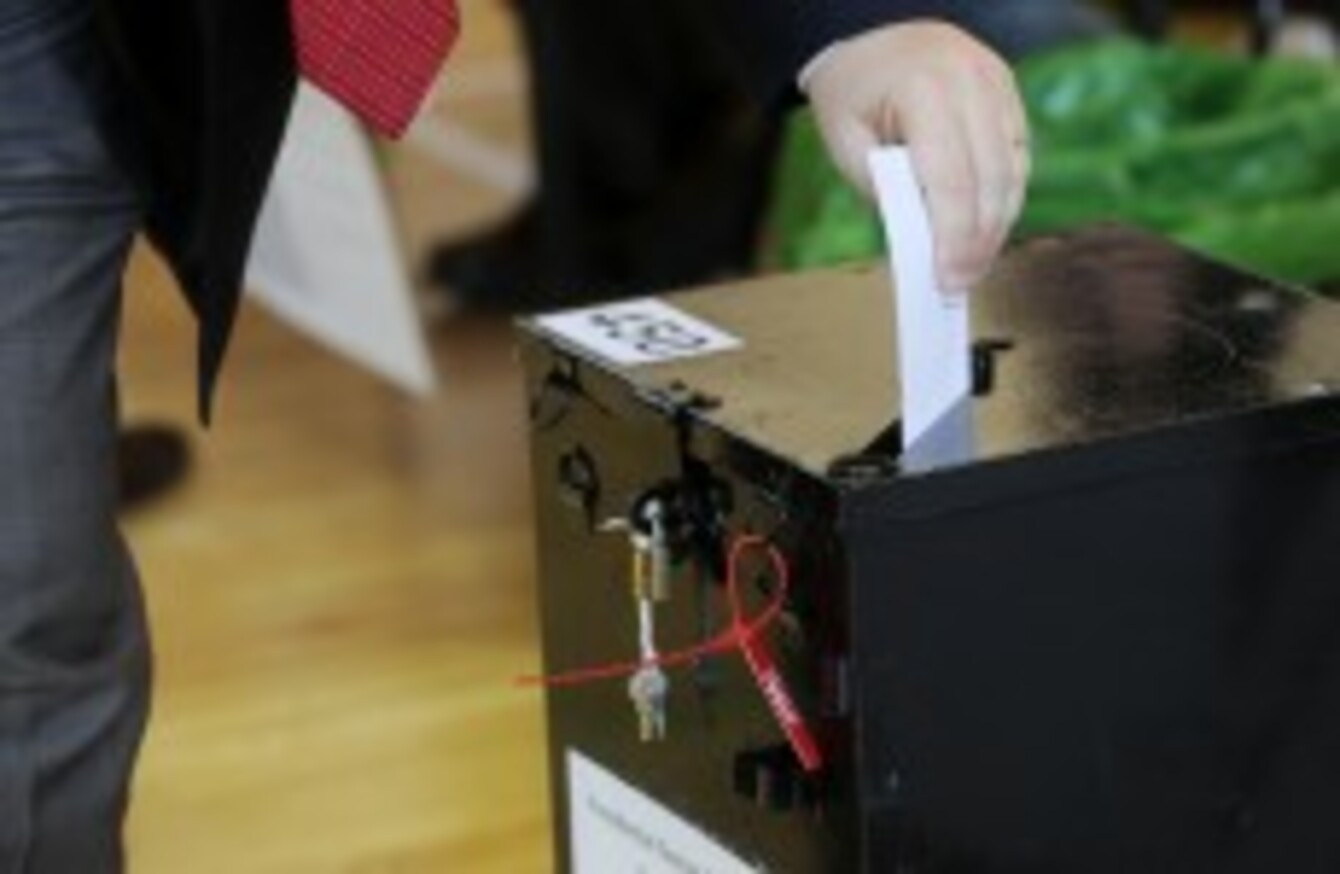 Image: Laura Hutton/Photocall Ireland
Image: Laura Hutton/Photocall Ireland
THE FIRST POLL since the announcement of a same-sex marriage referendum has found that an overwhelming majority of voters support the proposal.
The Red C poll carried out for Paddy Power found that 76 per cent of likely voters say that they support the introduction of same-sex marriage into the Irish Constitution, while 18 per cent say they oppose it. A total of 6.5 per cent of respondents are undecided.
When undecided voters are removed support jumps to 81 per cent with 19 per cent against it.
Support is high among women, with 85 per cent supporting same sex marriage, as well as people aged under 44 (87 per cent), Labour supporters (96 per cent) and Dubliners (83 per cent).
Fianna Fáil supporters are most likely to oppose same sex marriage with 29 per cent saying they will not support it.
The Government announced this week that a vote on whether to legalise same-sex marriage will be held in the first half of 2015. A number of other referendums will also be held on the same day following recommendations from the Constitutional Convention.
The poll also look at the popularity of the parties and found Fine Gael has dropped 4 points while Independent/Others have risen by the same amount. The main coalition party has faced criticism in recent weeks over medical cards and property tax.
When asked which political party they would give their first preference vote to if an election were called tomorrow, respondents chose:
Fine Gael: 25 per cent (-4)
Fianna Fáil: 24 per cent (+1)
Sinn Féin: 16 per cent (-1)
Labour: 9 per cent (=)
Independent/others: 26 per cent
Undecided: 20 per cent (+2).
A random sample of 1,004 adults were interviewed by telephone between 4-6 November for the poll.