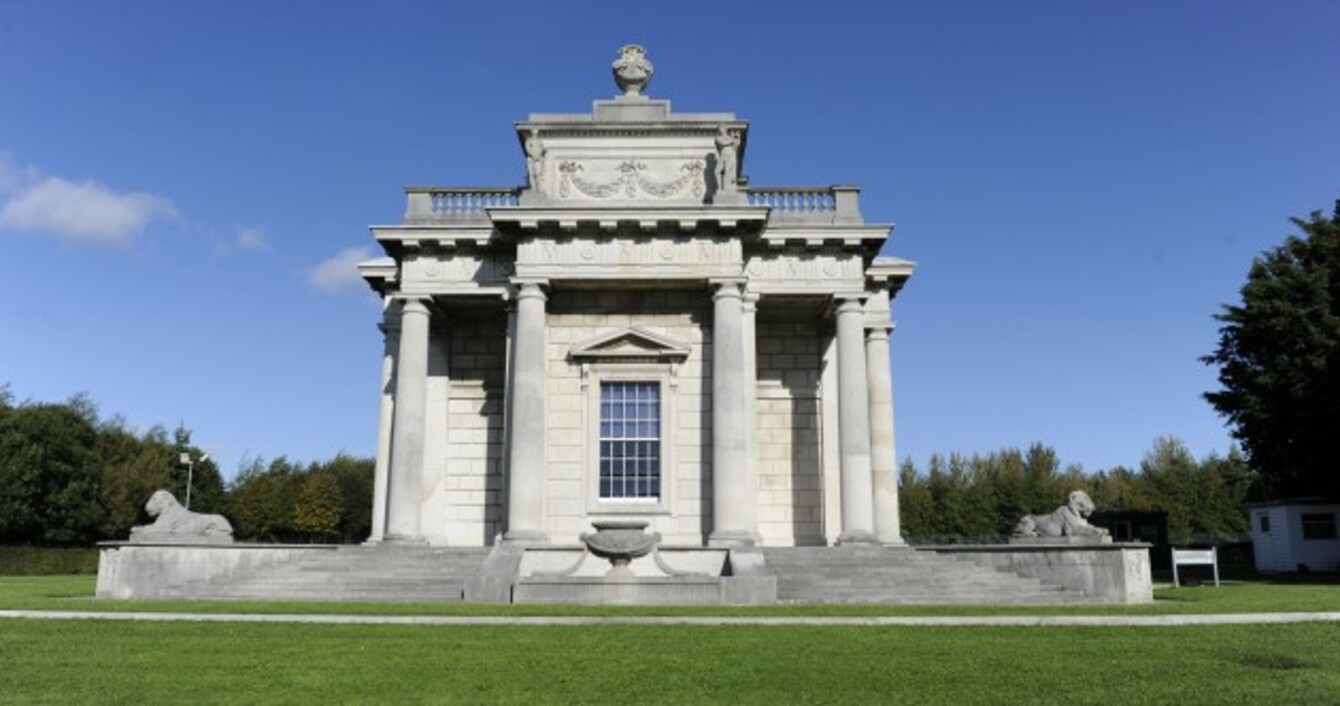 Casino at Marino
Image: Photocall Ireland
Casino at Marino
Image: Photocall Ireland
GETTING MARRIED? LOOKING for a venue? The Office of Public Works (OPW) have said they are in negotiations with the Health Service Executive about opening up some of their beautiful historic sites for weddings.
While a number of civil ceremonies have already taken place at OPW sites such as Castletown House in County Kildare and the Casino at Marino in Dublin 3, the OPW is keen to increase the number of its sites that might be offered as locations to intending couples.
Properties
The OPW is in discussions about the suitability of some properties such as Desmond Hall in Newcastlewest, County Limerick and the Main Guard in Clonmel, County Tipperary.
Other locations on their books that could be opened up might include the Botanic Gardens or even Rathfarnham Castle.
Speaking today, Minister of State Brian Hayes with special responsibility for the OPW said the OPW has some wonderful historic sites in its care and last year more than 4.2 million visitors came to sites such as Newgrange and the Rock of Cashel.
Hidden gems
"These are just two of our wonderful and iconic sites that are a key part of our cultural heritage. There are many other sites in our portfolio apart from the obvious ones – hidden gems if you will – and we are very interested in bringing people to these places and opening them up to more visitors and a greater variety of uses. To this end, I have long felt that there is a great potential in some of our heritage sites to become venues for Civil Ceremonies," he said.
He added that he hoped to "formally announce more of these approved locations shortly, so that couples intending to hold Civil Ceremonies can avail of some of Ireland's most beautiful and atmospheric places for their big day".
There are rules governing the suitability of locations to act as Civil Ceremony venues, and it is not a decision that is made by the OPW, but is in the charge of the HSE to give permission. The OPW stated that not all sites managed by the OPW will be approved by the HSE and that approved OPW sites will only be the venue for the official civil ceremony itself and not for receptions afterwards.
Speaking to TheJournal.ie today, the OPW spokesperson said that couples who are interested in a certain site should contact them about possibly holding a ceremony there, but said decisions will be made on a "case by case basis". Couples can email permissions@opw.ie.
Here are some of the OPW historical sites:
Wedding

Castletown House in Co. Kildare (bea&txema/Flickr)

Wedding

Desmond Hall in Newcastlewest, Co. Limerick. (Callanan Photo/Flickr)

Wedding

The Main Guard, Clonmel (Edward Dullard Photography/ Flickr)

Wedding

Source: Casino in Marino. (Sasko Lazarov/Photocall Ireland)

Wedding

Newgrange (Shutterstock)
If you could get married anywhere in Ireland, where would it be? Tell us in the comments section below.