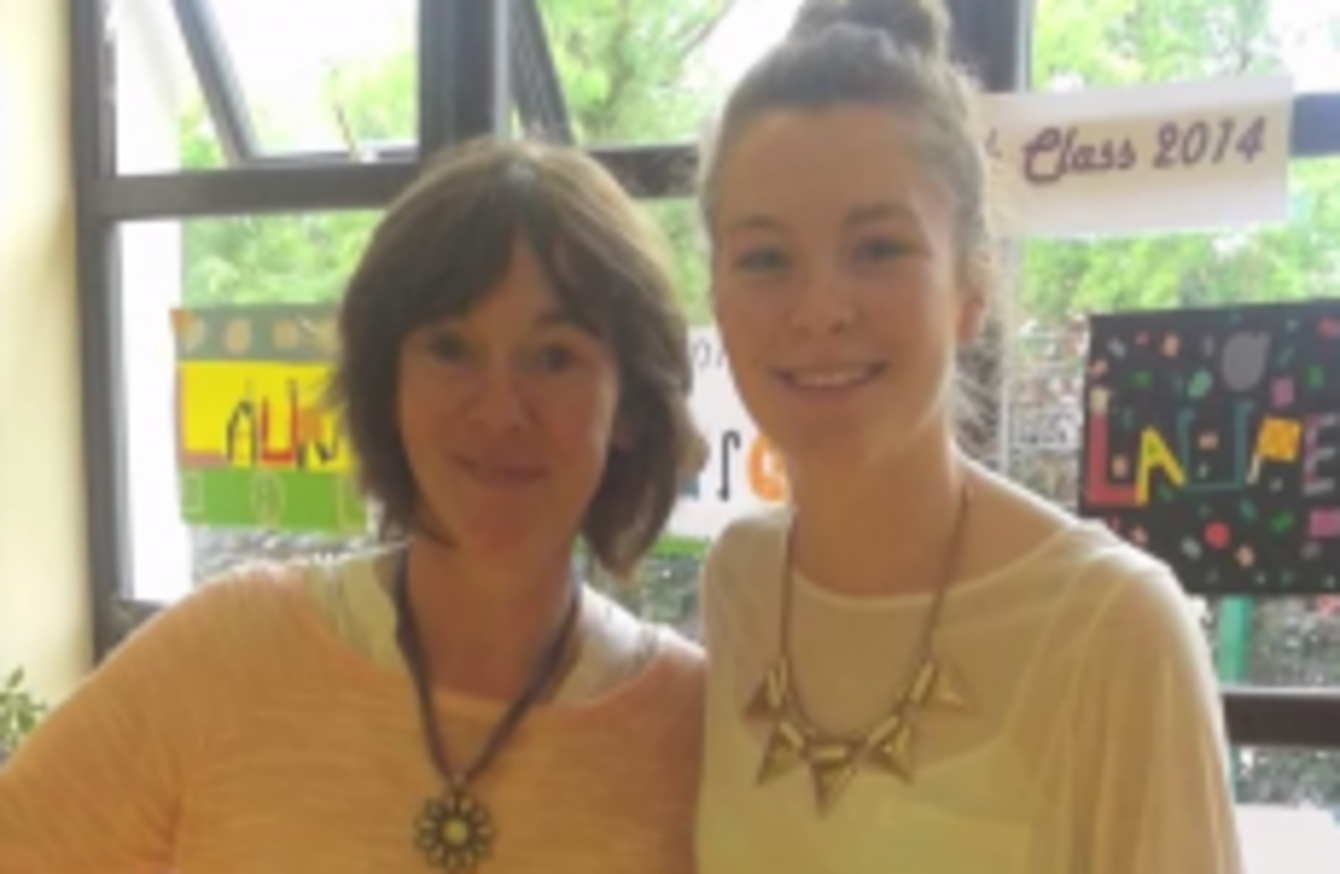 Image: Order of Malta via YouTube
Image: Order of Malta via YouTube
16-YEAR-OLD Eimear Morrin from the Ballinrobe unit in Mayo saved her mother's life thanks to her training as a cadet in the Order of Malta.
Eimear found her mother Maura unconscious after she had a brain aneurysm in their home.
Along with her twin brother Sean and younger brother Michael (11), Eimear managed to use her training to help her mother.
"When I came downstairs she was unconscious.
I knew straight away to open her airways and checked her pulse and I was able to perform CPR which I learned through the training with the Order of Malta.
Sean also performed CPR on his mother and Eimear told TheJournal.ie, "I couldn't have done any of this without him."
Morrin said, "I think first aid is important because you never know what situation you're going to be in and you just need to be able to deal with it- and it might be the smallest thing- but it's your reaction to it.
Eimear has been a cadet for nearly five years, she said, "Never underestimate the value of the Order of Malta."
Cadets
The Order of Malta Ambulance Corps is a voluntary ambulance and first aid organisation with over 4,000 volunteers in 84 units across the country.
It provides emergency care for public and private events, it also provides first aid training in community and work settings and it goes into people's homes and cares for the sick and elderly.
Commander Aidan O'Brien is the National Director of the Order of Malta Ambulance Corps.
Speaking about the cadets, which is the junior section of the Ambulance Corps with members aged 10-16, he said,
"I think it provides more than just a first aid skill- a lot of the work we do is based on teamwork.
"The organisation has a military like structure, cadets learn leadership and management skills -it puts them in good stead for a lot of things."
Cadets are trained in basic live saving skills – First Aid, CPR, and home nursing and are actively involved in the community helping vulnerable groups like the elderly and people with disabilities.
Noleen Cleary has been a cadet leader for 51 years. She said:
Being part of the cadets gives a young person great confidence – skills in first aid, leadership skills, management skills…it gives them a great sense of community spirit as well and respect.
The Order of Malta has put together a video of Eimear's story for the Better Together Awards – which it launched to highlighting the importance of learning basic life-saving skills.
Source: Order of Malta - Ireland/YouTube
Voting is open until November 21 and can be done here.
Volunteering 
O'Brien pointed out that many volunteers don't want to do first aid but will use their skills to help the organisation. Skills such as accounting, admin or even driving.
"The organisation has a lot to offer anybody interested in volunteering- it's not just first aid."
He also added that volunteering with the Order of Malta is very flexible.
We have some people who give 10 hours a week, we have other people who do two or three hours a month. We're a voluntary organisation so we welcome everybody's input.
"If people are interested in volunteering, they can get involved by getting in touch with their local unit."
There's a link to all units in the country on The Order of Malta website here. You can also email omac@orderofmalta.ie or cadets@omac.ie and give details of your location. O'Brien said:
Normally what happens then is that you'd meet the officer in charge and have a chat about what they do and what you hope to do within the organisation.
"You'd then be given a simple application form from the officer and everybody who applies to be a volunteer must also be garda vetted.
He added that, "Most units would have weekly meeting and people would try to get to that to see what events the unit will attend over the following week but it is a flexible organisation."