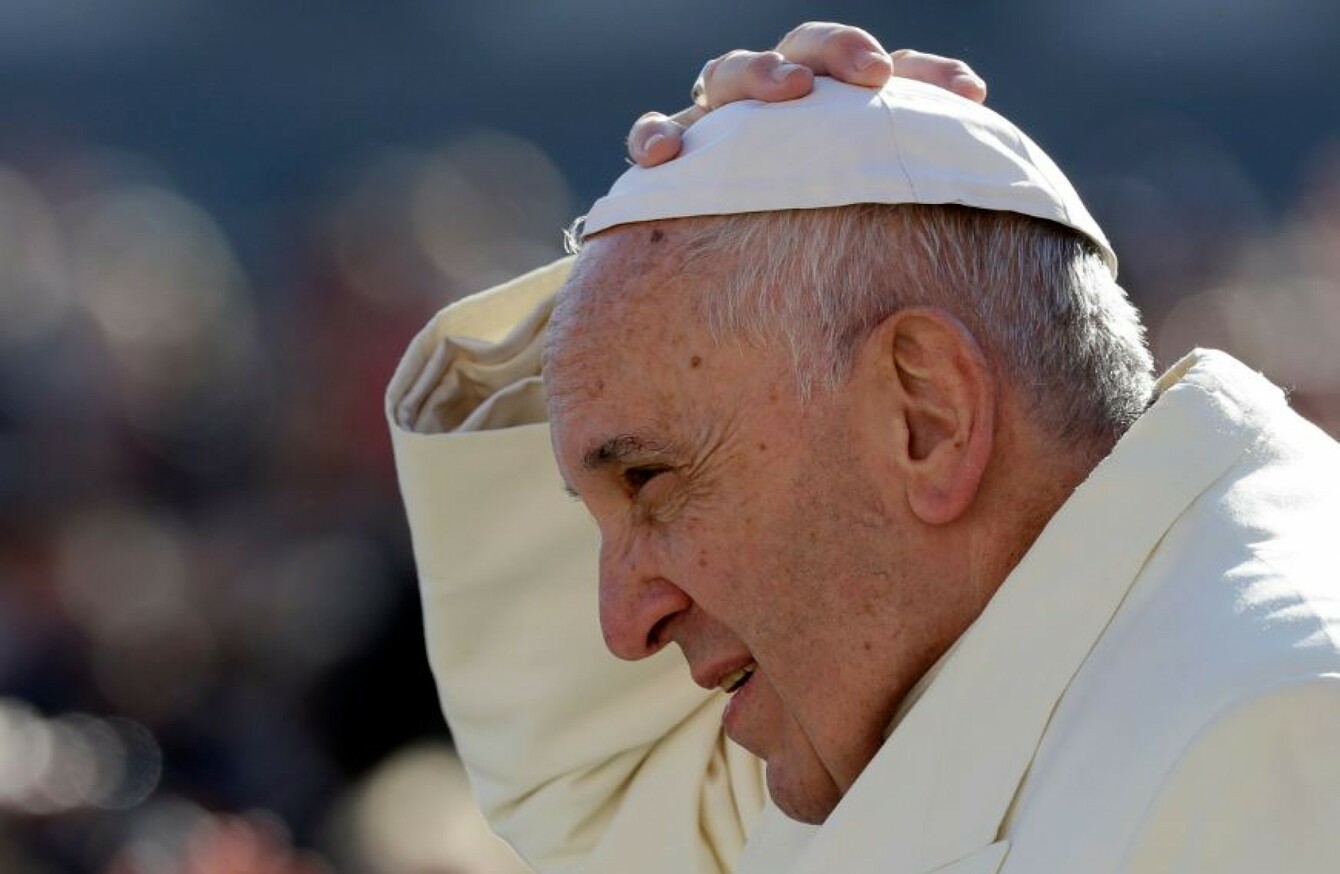 Pope Francis
Image: Gregorio Borgia AP/Press Association Images
Pope Francis
Image: Gregorio Borgia AP/Press Association Images
THE ORDER OF Malta, the ancient Roman Catholic institution, has criticised as "unacceptable" Pope Francis' announcement of an investigation into its affairs.
The probe was disclosed on Thursday, following the dismissal earlier this month of Albrecht Boeselager, the order's grand chancellor, amid reports of a policy row over the use of condoms.
It has been suggested that Boeselager was deemed too liberal by Cardinal Raymond Burke, a prominent American conservative figure who acts as the order's liaison with the Vatican.
Burke has been outspoken in his disapproval of Francis' efforts to reform Church teaching on questions related to the family, marriage and divorce.
Conservatives say condom use — a hotly debated issue given efforts to prevent AIDS in Africa and elsewhere — violates Church teaching, though it has been deemed acceptable in some cases by Francis and his predecessor Benedict XVI.
Rebuke 
In a thinly-veiled rebuke of the pontiff late yesterday, the order said the replacement of Boeselager "is an act of internal governmental administration" that "falls solely within its competence".
Alluding to the five member panel of inquiry announced by Francis, it said: "The Grand Master respectfully clarified the situation yesterday evening in a letter to the Supreme Pontiff, laying out the reasons why the suggestions made by the Secretariat of State were unacceptable."
The statement added:
He assured the Holy Father of his filial devotion and asked the pontiff for the Apostolic Blessing, both for him and for the Sovereign Order of Malta.
The Order of Malta dates back to the Crusades and was founded in Jerusalem in 1048 as a community of hospitals caring for the sick.
It was recognised by the pope in 1113, and now operates in 120 countries, managing hospitals and clinics, with 13,500 members and 100,000 employees and volunteers