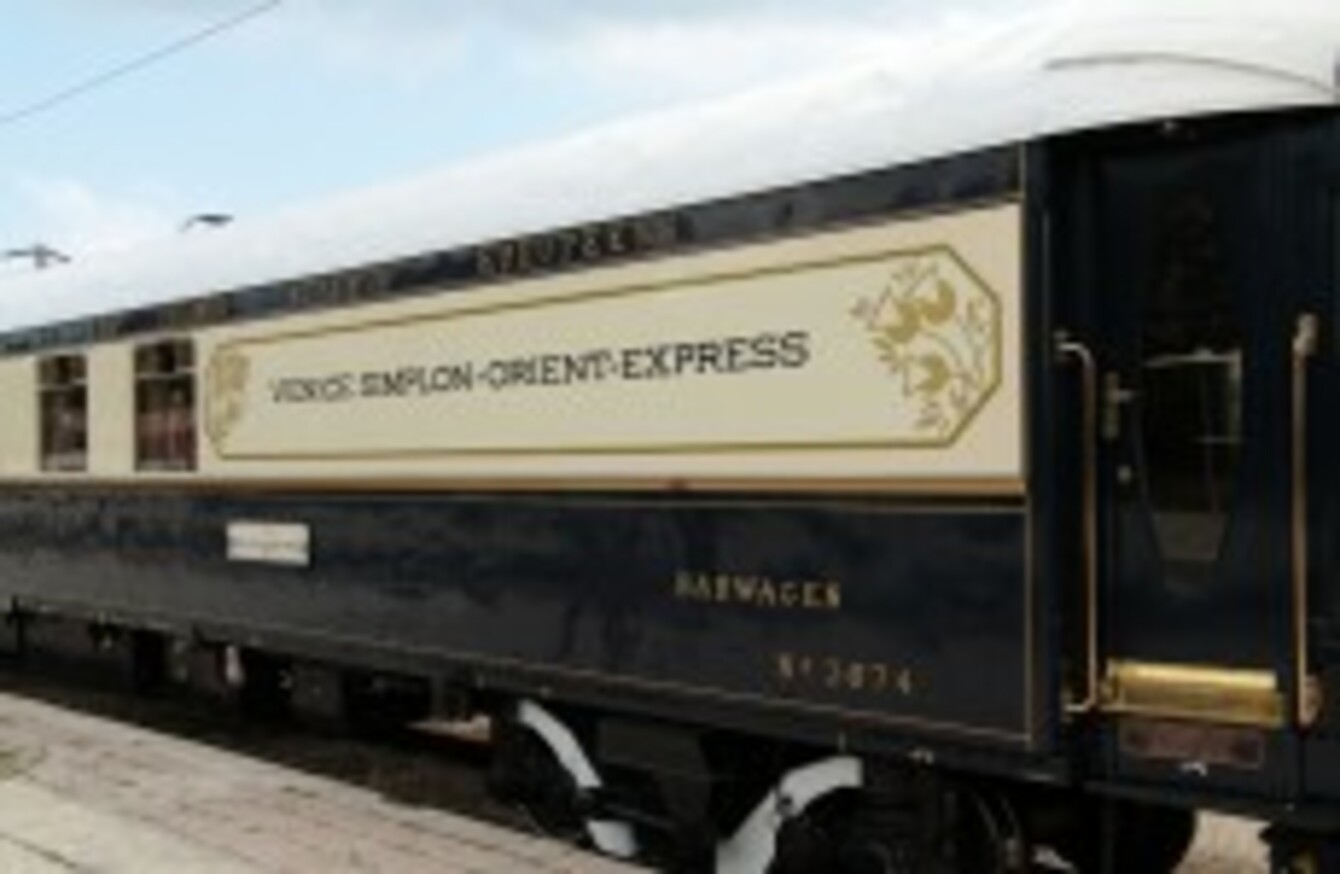 Image: Shutterstock/Pres Panayotov
Image: Shutterstock/Pres Panayotov
IRISH TRAIN TRAVEL can be fairly mundane – the longest journeys take hardly more than three hours, and you don't tend to get much more excitement than drunken Irish people occupying seats they haven't reserved.
Our train network is about to get a shot in the arm though, as the company behind the world-famous Orient Express is set to bring luxury train travel to these shores from late next year.
Belmond Limited, the company in question, operates hotel, train and river cruises across the globe.
The Belmond Grand Hibernian (as the train will be known) stems from the success the company has seen with similar train cruises in Scotland.
The train will consist of 11 Irish Rail carriages retrofitted to five-star standards, containing 20 luxury cabins. Maximum passenger capacity will be 40 people for each journey.
Irish Rail staff will run the train, while the new service should create 50 jobs.
Three different cruise options are on the table for two, four and six nights. The shortest sees the train visit Belfast from Dublin, while the four nighter travels from Dublin to Cork, Killarney and Galway. The six night option is a combination of the two .
As you might expect prices aren't exactly cheap – ranging from €3,160 for the shortest trip, to €7,000 for the six-night tour.
But then the demographic expected to take advantage of the routes is mostly North American, a region where Belmond plans to spend an additional €900,000 on marketing on top of the €9.3 million it cost to refit the existing carriages.
It may be expensive, but if the Irish train's promotional video is anything to go by, the food is top notch.
The service should launch by August 2016.