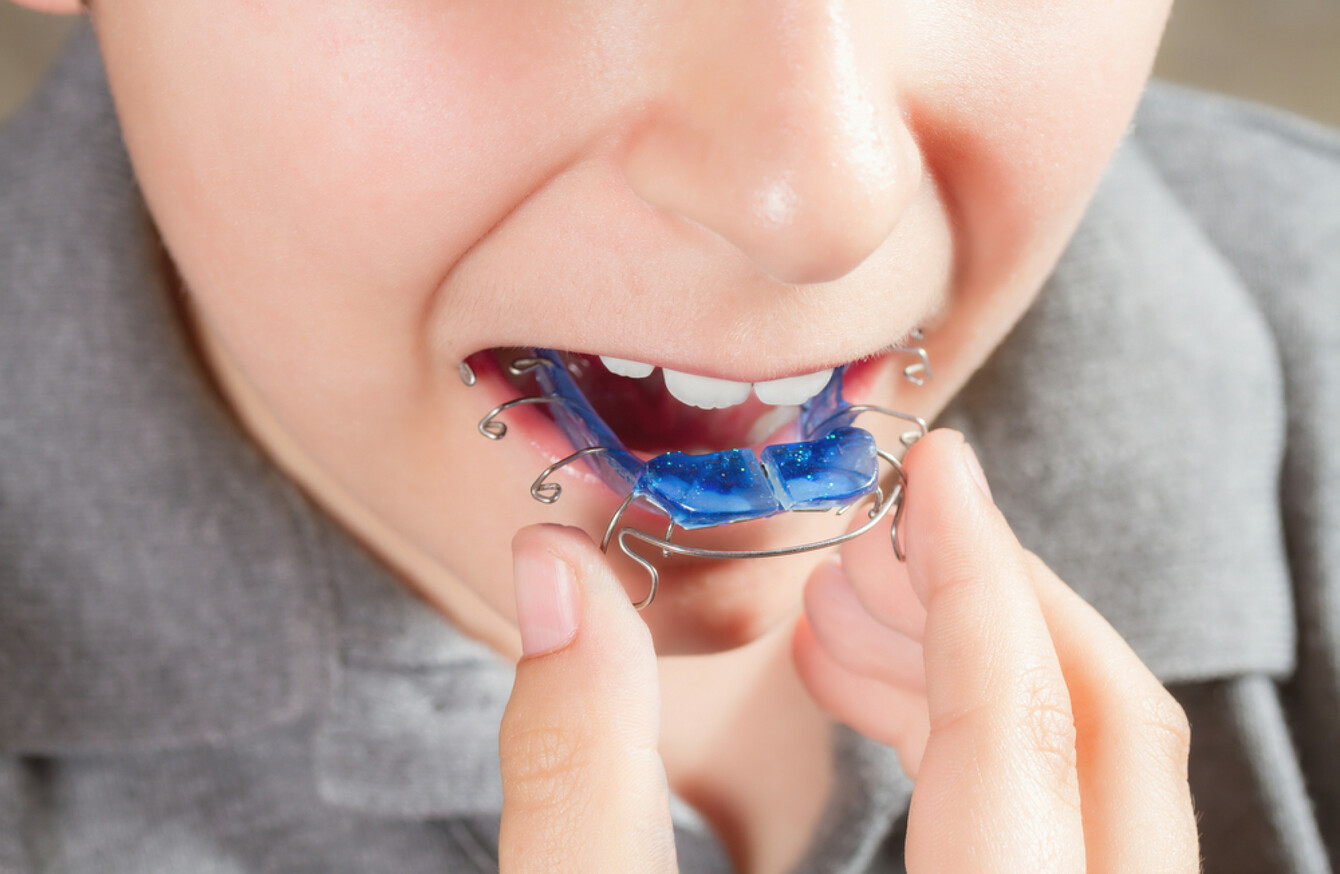 Image: Shutterstock/g215
Image: Shutterstock/g215
OVER 200 CHILDREN who fall into the worst bracket of dental problems have waited over four years for treatment, new figures show.
A total of 235 children who fall into the highest Grade 5 category of being in need of orthodontic treatment have been waiting over four years.
As well as this, 586 children in the Grade 4 category (which still qualifies them for state-funded treatment) have been waiting for over four years.
In total, the figures show that 11,786 children and young adults have been waiting over a year for necessary orthodontic treatment.
The figures were given to the Oireachtas Joint Committee on Health this week following a question from Fianna Fáil health spokesperson Billy Kelleher.
The HSE provides free orthodontic treatment to children with the most severe teeth and jaw issues (those falling into the Grade 5 and Grade 4 categories).
Grades 1, 2 and 3 do not qualify for treatment under the public Orthodontic service.
In its response to Kelleher, the Department of Health said the "vast majority" of those on the waiting list are children under the age of 16, as referral and diagnosis typically takes place at age 12-13.
Some of the conditions related to the Grade 5 level of need include:
Overjet (also called overbite) larger than 9mm
Defects of cleft lip and palate
Extensive hypodontia (2 or more teeth missing in any quadrant of the mouth excluding third molars) requiring pre-restorative orthodontics.
Commenting on the figures, Kelleher said that they should serve as a "wake up call" to Health Minister Simon Harris.
"The fact that two out of every three are waiting over a year should act as a serious wake up call for the Minister for Health," he said.
"It's inconceivable to me that there are 821 young people waiting longer than four years to treatment, including 235 at Grade V, the most serious level according to the HSE.
The government is jeopardising their future dental health and wellbeing by not ensuring they receive treatment far quicker.
Included in its response, the Health Department laid out measures it had taken to reduce the waiting times.
In response to a query from TheJournal.ie, a HSE spokesperson said:
"A waiting list initiative to deal with long waiting times for access to orthodontic treatment commenced in 2016 and to date has enabled treatment for an additional 1,180 of the longest waiting patients.
This initiative is continuing in 2017 at a cost of €1m and will ensure that no patient is waiting longer than three years for treatment by early 2018.