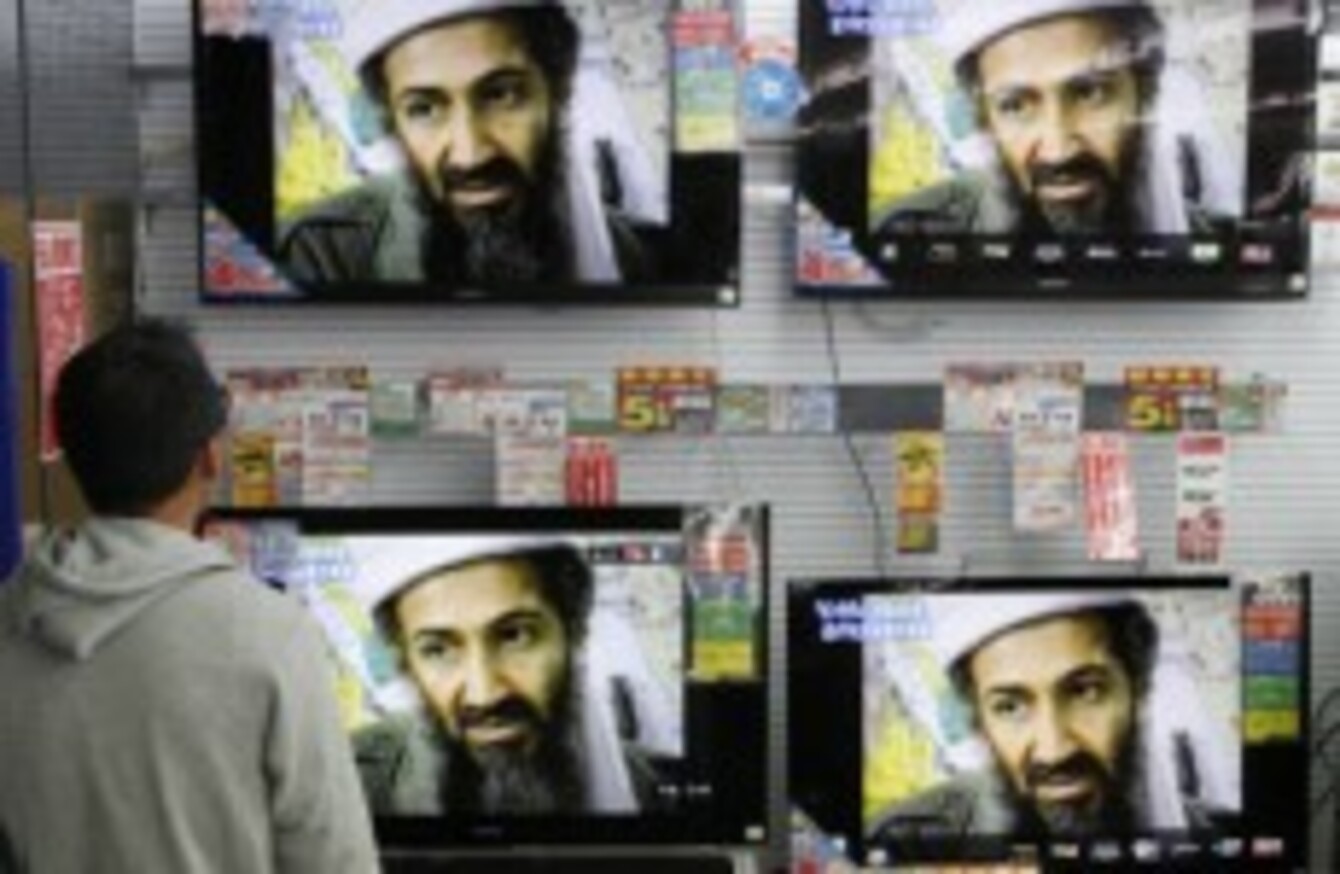 The death of Osama bin Laden is reported
Image: AP/Press Association Images
The death of Osama bin Laden is reported
Image: AP/Press Association Images
A PAKISTANI INVESTIGATOR believes that Osama bin Laden spent his last days slipping into a state of dementia before his hiding place was revealed to the US by his own wife.
According to a report by AFP, Shaukut Qadir used his army connections to discover information in confidential documents, including interviews with bin Laden's wives, during his independent investigation.
He then pieced together a comprehensive account of the last ten years of the al Qaeda leader's life.
The retired brigadier claims that Al Qaeda sidelined bin Laden in 2003 and he started to go senile from "some kind of degenerative disease". He also underwent a kidney transplant in 2002 so he would no longer require dialysis treatment while on the run, according to the investigator.
Qadir believes that bin Laden's older Saudi wife Khairia – and not an Al Qaeda courier as American officials say – betrayed him after reappearing in his life in March 2011. The Al Qaeda leader's other two wives and his son remained suspicious of her intentions when she returned to his side.
Khairia married bin Laden in 1985. She was his third wife but he has since divorced his first two.
Despite his belief in his own theories, Qadir has conceded that his story suits that of the Inter-Services Intelligence (ISI) in Pakistan as it tries to stave off accusations that it was complicit in hiding the world's most wanted man.
Last week, the three wives of bin Laden were charged by Pakistan for illegally entering and living in the country, reported the Guardian. They have been held in detention since last May when US forces raided their Abbottabad compound and killed their husband.
The house the family had been living in – and where evidence of the bin Laden's lives was found – has since been demolished by Pakistani authorities.