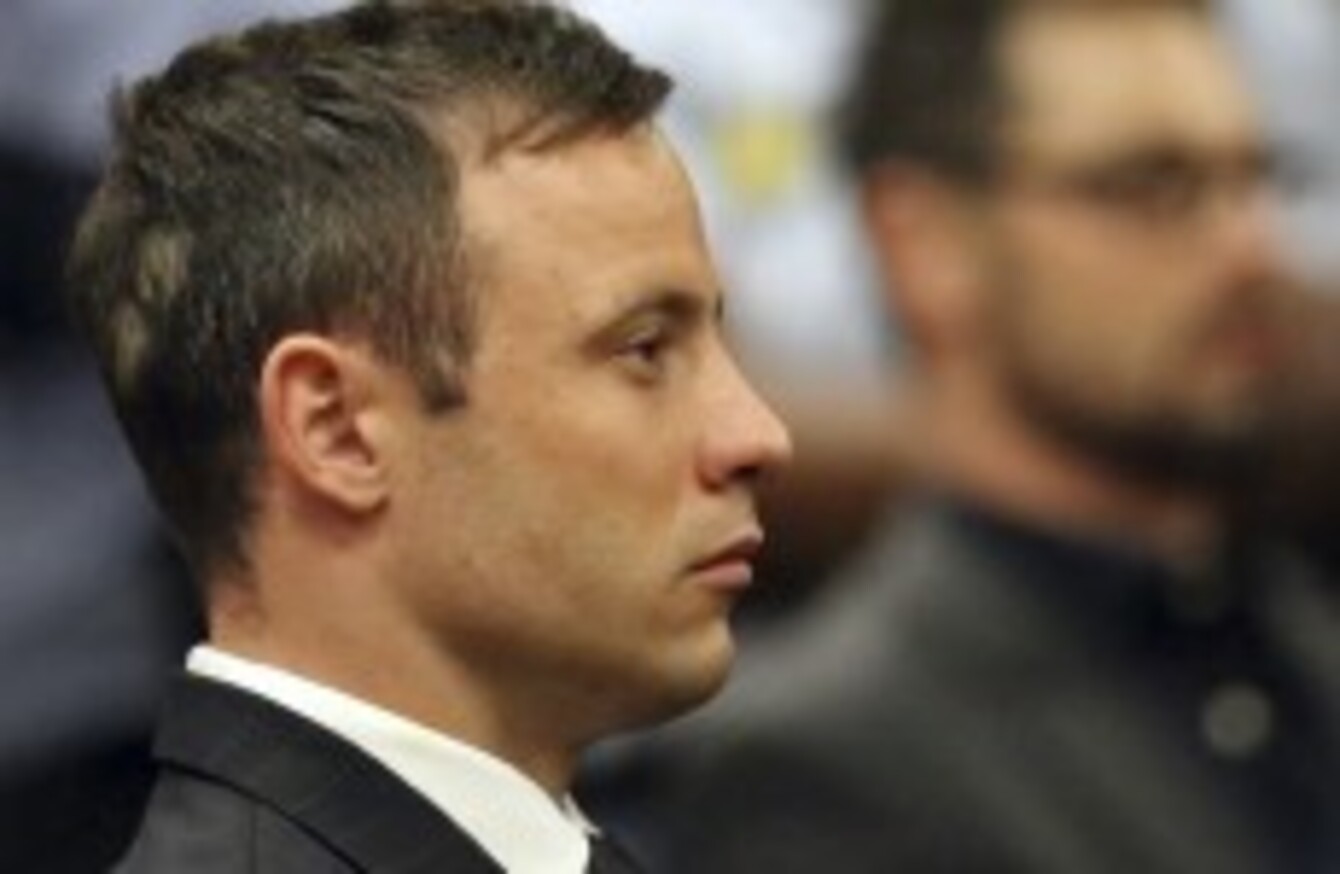 Image: AP/Press Association Images
Image: AP/Press Association Images
OSCAR PISTORIUS COULD be eligible to leave jail in just 10 months.
The athlete was today sentenced to five years in jail for the killing of his girlfriend Reeva Steenkamp on Valentine's Day last year.
However, Roxanne Adams, one of his legal team, says that due to the terms of the law he was sentenced under, he can apply for supervised release, which would take the form of house arrest. Adams said "no comment" when asked if the defence would appeal.
A police spokesperson said the same, adding that they were "disappointed".
""We were disappointed with the conviction of culpable homicide," NPA spokesman, Nathi Mncube told AFP.
"We have not made up our minds whether we are going to appeal or not.
"We have 14 days to consider the law and we will be sure that the facts and law will allow us to appeal."
Handing down the sentences for the culpable homicide and guns offences today, Judge Thokozile Masipa emphasised that the "decision on sentence is mine and mine alone", despite the presence of two assessors in the courtroom.
Speaking outside court after the hearing, the Steenkamp family said they were hoping to move forward.
"We are satisfied," Reeva's father told reporters. "I am just happy it is over," added her mother, June.
Pistorius was found not guilty of murder after a six-month long trial this year.