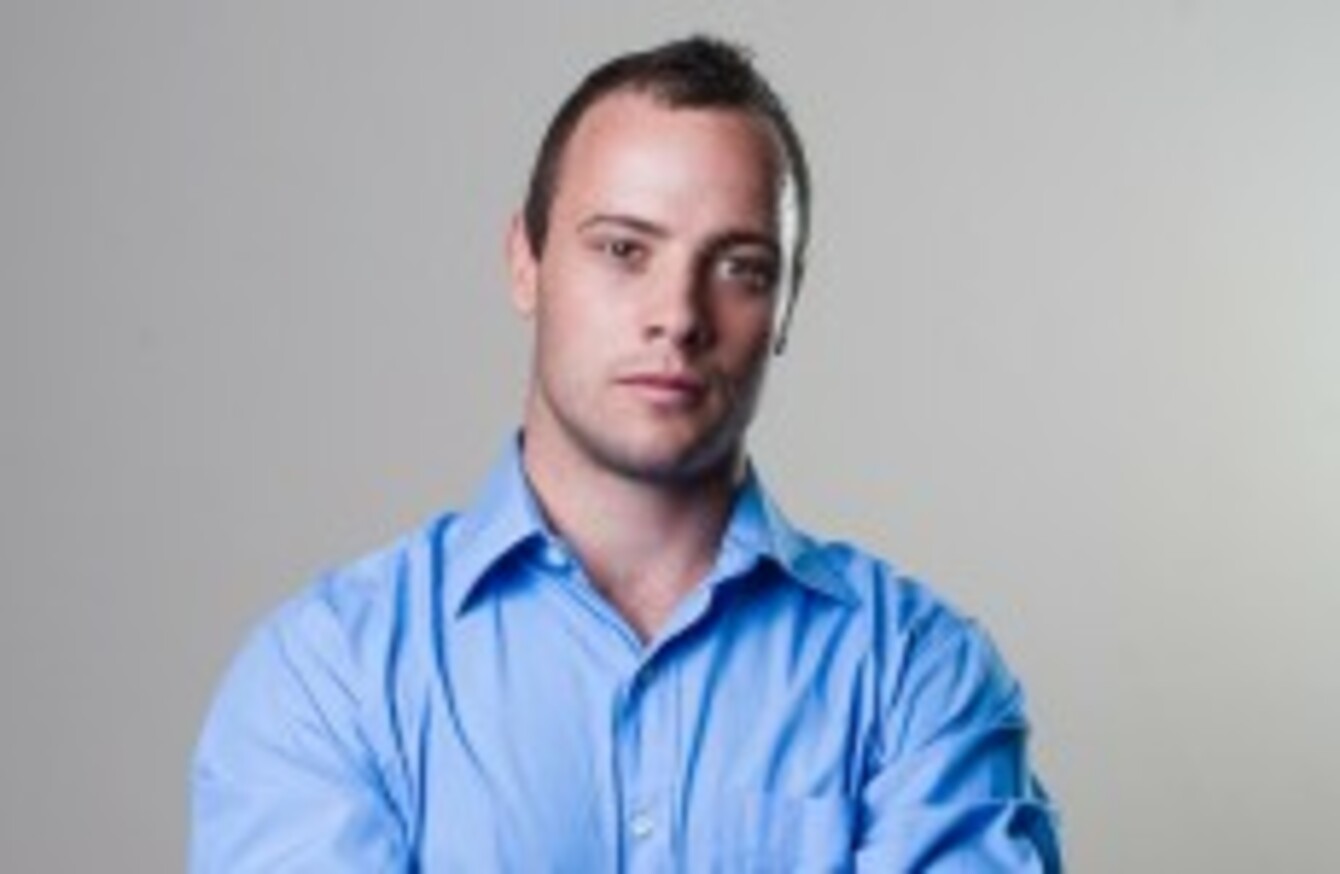 Oscar Pistorius pictured at his home in Pretoria in 2009
Image: Waldo Swiegers/AP/Press Association Images
Oscar Pistorius pictured at his home in Pretoria in 2009
Image: Waldo Swiegers/AP/Press Association Images
OSCAR PISTORIUS HAS formally called off the races that were due in coming months in the face of charges of murdering his girlfriend on Valentine's Day.
The Olympic and Paralympic athlete was charged on Friday with the premeditated murder of 29-year-old Reeva Steenkamp, who was shot dead at his luxury Pretoria home.
He had been contracted to compete in races in Australia, Brazil, Britain and the United States between March and May but his manager said that his client's participation in all these events has been cancelled.
"I have decided that following these tragic events that we have no option but to cancel all future races that Oscar Pistorius had been contracted to compete in, to allow Oscar to concentrate on the upcoming legal proceedings," manager Peet van Zyl said.
Sponsors and partners would in the meantime maintain their contractual commitments awaiting the outcome of the legal process, said Van Zyl in a statement.
Pistorius is accused of killing his girlfriend who was shot four times. Police reportedly found a bloodied cricket bat at the house, according to a local Sunday paper.
Peet van Zyl talks to the press outside the Brooklyn police station in Pretoria where Pistorius is being held pending his bail hearing tomorrow.
'Rock solid case'
Pistorius' family denies he intentionally killed the blonde covergirl. His father said he had "zero doubt" his son had mistaken Steenkamp for an intruder and his 89-year-old grandmother told AFP the killing was accidental.
The family has said the 26-year-old, who is widely seen as an adrenaline junkie with a love for speed and guns, is "numb with shock as well as grief" over Steenkamp's death.
South Africa's independent City Press newspaper quoted police sources saying the investigators had found the cricket bat.
Authorities have rejected suggestions that Pistorius mistook Steenkamp for an intruder and on yesterdaypolice spokesman Neville Malila refused to comment on the reports of the cricket bat.
"I dont know where they got it from, but they didn't get it from any official source in the police," Malila told AFP.
The newspaper described the case against Pistorius as "rock-solid".
Other reports suggested there had been an altercation between the two lovers that had spilled over from Wednesday night, when neighbours called security guards complaining about a "commotion" inside the Pistorius home.
The British Sunday People said a sobbing Pistorius had phoned his friend, Justin Divaris around 4am (2am GMT) on Thursday telling him "My baba, I've killed my baba (baby in Afrikaans). God take me away."
His bail hearing tomorrow will come the same day a funeral will be held for his slain girlfriend. He faces a life sentence if convicted of premeditated murder.
In this frame-grab from state television channel SABC 1 a tribute is devoted to slain model Reeva Steenkamp on 'Tropica Island of Treasure' which featured the dead model. (AP Photo/Denis Farrell)
'Zero doubt'
His father Henke Pistorius, 59, was quoted by Britain's Sunday Telegraph as saying the family had "zero doubt" his son shot Steenkamp on instinct after mistaking her for an intruder.
"When you are a sportsman, you act even more on instinct," he said. "It's instinct — things happen and that's what you do."
When contacted by AFP, the father denied speaking to the Sunday Telegraph and refused to provide any further details. The newspaper's reporter Aislinn Laing confirmed she had spoken to the father on Saturday.
#Open journalism No news is bad news Support The Journal

Your contributions will help us continue to deliver the stories that are important to you

Support us now
Echoing the family's line, Pistorius's 89-year-old grandmother also indicated the shooting had been accidental.
"I know it was a mistake anybody can make" Gertie Pistorius told AFP. "I have got my trust in my (grandson) and I have got my trust in the case, and I am sure things will go the right way" she said.
Police said there had been several previous domestic incidents at Pistorius's home.
Pistorius, who broke down sobbing in his first court appearance on Friday, has built up a powerful team of lawyers, medical specialists and public relations experts for his defence.
Stuart Higgins, a former editor of British tabloid The Sun, whose lengthy list of clients includes British Airways, Chelsea FC and Manchester United football club, will be handling public relations in the case.
One of the lawyers, Kenny Oldwage, acted for the driver in a 2010 accident that killed former president and anti-apartheid icon Nelson Mandela's great-grandchild Zenani. The driver was acquitted.
Kenny Oldwage and Carl Pistorius, brother of Oscar, arrive at the Brooklyn police station in Pretoria yesterday
- © AFP 2013.