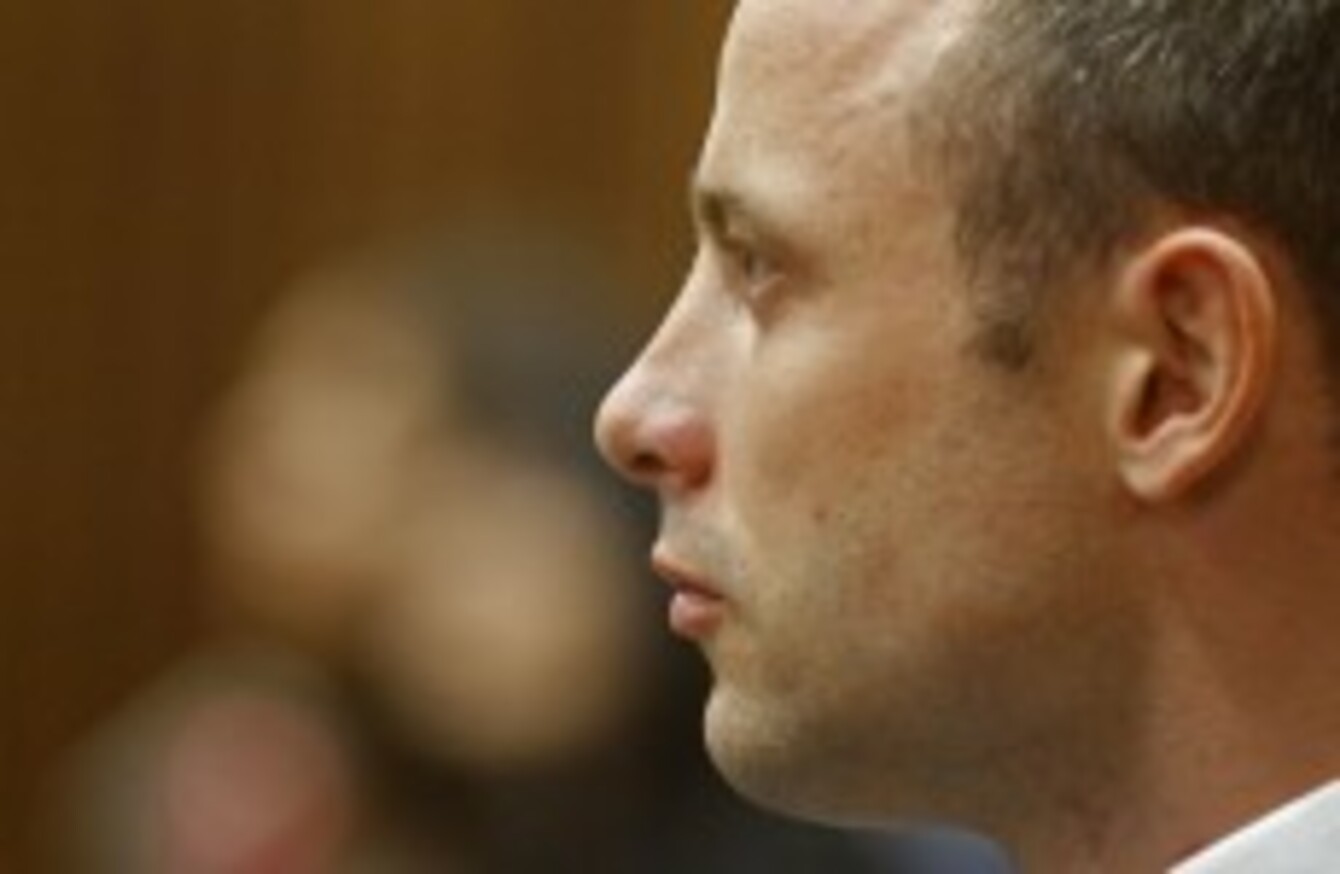 Image: Schalk van Zuydam/AP/Press Association Images
Image: Schalk van Zuydam/AP/Press Association Images
AN EMOTIONAL AND overcome Oscar Pistorius was physically sick in court today as he listened to harrowing testimony about the autopsy of his girlfriend Reeva Steenkamp, whom he is accused of killing.
Sitting in the dock, Pistorius retched and heaved as University of Pretoria pathologist Gert Saayman gave a graphic account of the multiple bullet wounds Pistorius admits inflicting.
Earlier, the judge blocked all live broadcasts of the post-mortem details.
"There shall be no live broadcast of the evidence of Professor Saayman," Judge Thokozile Masipa ruled before the testimony of Saayman.
She also said the ruling applied to Twitter.
The doctor had asked for the judgement because of ethical reasons.
He said the graphic nature of the autopsy report may infringe on Steenkamp's dignity and harm unsuspecting members of the public who saw or heard the testimony.
"I think that it goes against the good morals of society for us to make information of this nature available in a manner that vulnerable or unsuspecting people in society may be exposed," Saayman told the court.