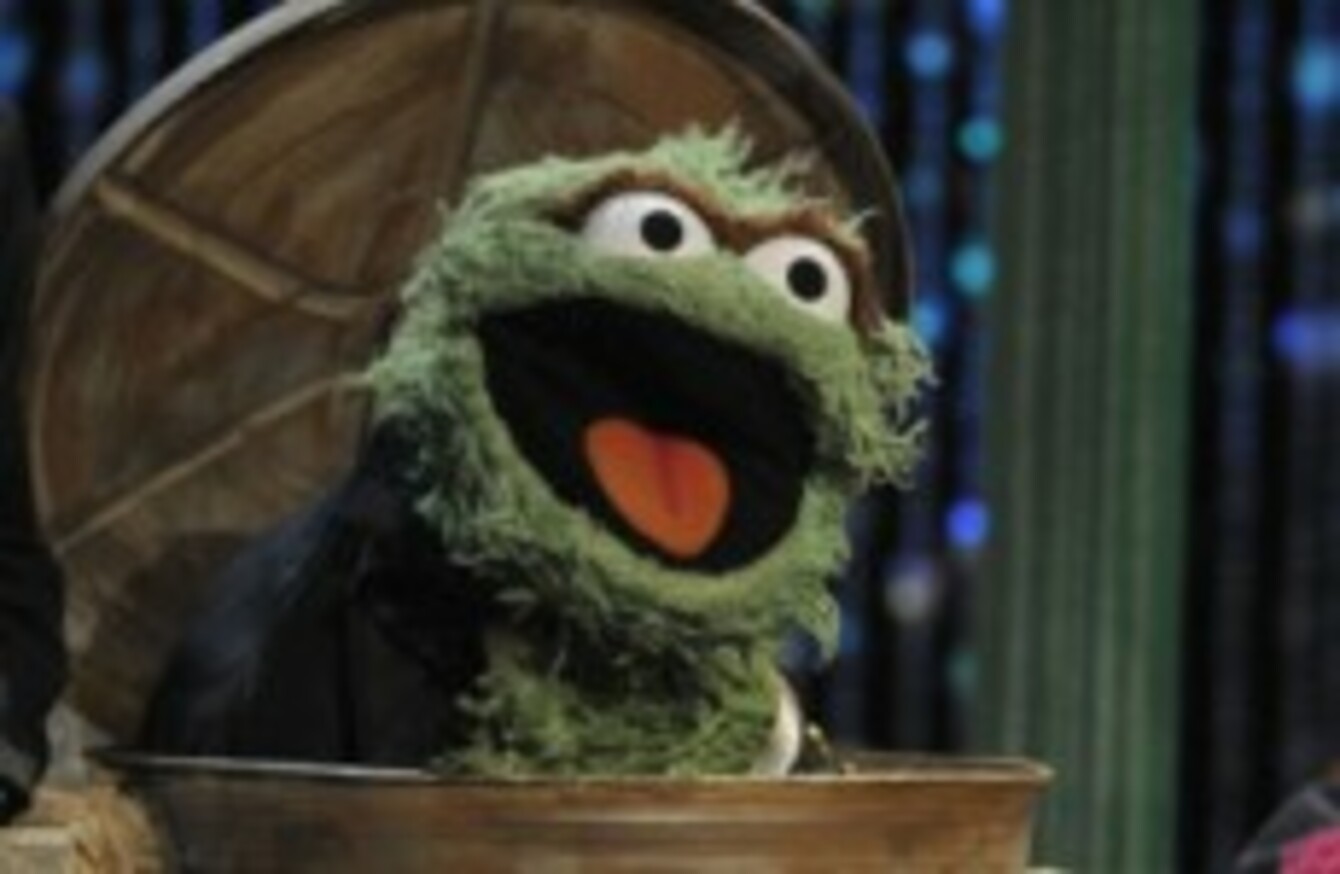 Image: Chris Pizello/PA
Image: Chris Pizello/PA
THINK BACK TO your childhood and chances are you'll have fond memories of sitting down to watch the colourful characters who lived on Sesame Street.
Big Bird and Oscar the Grouch are among the most loved and this week we spoke to the man behind the puppets, Caroll Spinney, who told us of his love for Ireland.
Both Spinney and his wife Debbie are of Irish descent  (and he is the ninth cousin, twice removed, of Barack Obama) and he revealed to TheJournal.ie that they have visited Ireland more than 25 times.
"We just love it so much, we always spend Christmas there."
"It's hard to say our favourite place. We spend Christmas itself at Ashford Castle every year, so that's our favourite spot I guess. We also go to The G in Galway and to Adare manor as part of our Christmas route. There are some lovely little bars and restaurants around there that are wonderful to have a little lunch or whatever in."
The Spinneys also go for a big Christmas meal every year with friends in Kerry who the actor and puppeteer described as "our Irish family".
But what do Oscar and Big Bird do the the holidays?
"Oscar comes with me because he fits in the overheard bin better than the bird which requires special handling and a handler. That gets to be very expensive," Spinney explained.
Though Big Bird does not spend his Christmases here like Oscar, he is still a big fan of the country. Spinney put the big yellow puppet on the phone to tell us himself:
Source: Video TheJournal.ie/YouTube Pic: Matt Sayles/AP/PA
We asked Spinney if he had a favourite he but told us that the puppets are almost like his children and he could never choose.
"They're so different, it's fun to play both. I'm an actor, so I'm acting while I'm puppeting. It's fun to play a tough guy, I was never cool in school. He's fun to play but I like Bird too because he's sort of the child I was as far as attitudes and feelings.
I think I'm very happy that my character can be like that. I get to do both ends, two different ends of a spectrum of behaviour.
As for the show itself, Spinney said he has never got sick of it.
He has been working tirelessly over the last few weeks to promote the 'I am Big Bird'  documentary about his life as one of the world's most famous and most loved puppets.
Grab the tissues and watch the trailer:
Source: Film Festivals and Indie Films/YouTube