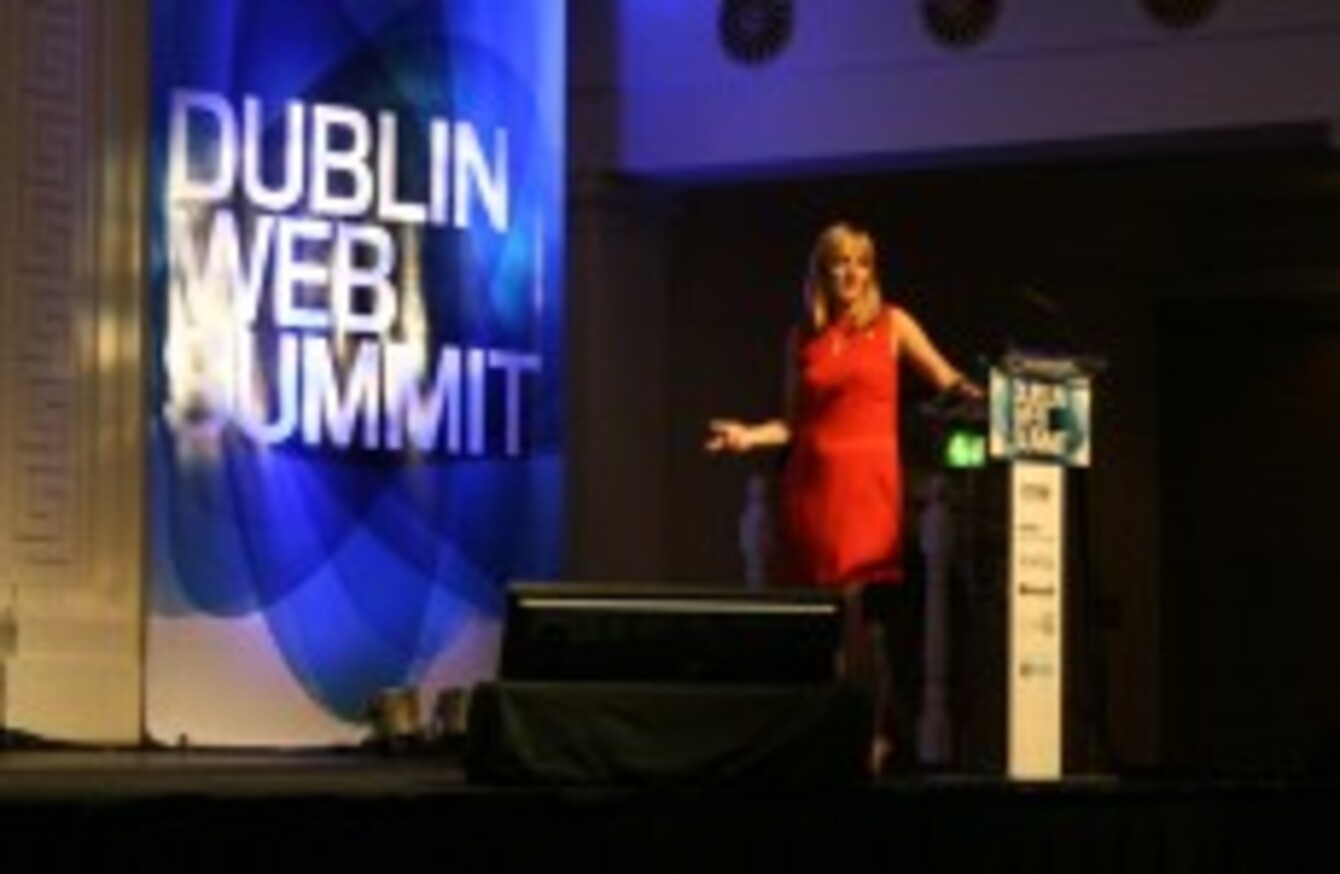 Jennifer O'Connell speaking at the Dublin Web Summit
Jennifer O'Connell speaking at the Dublin Web Summit
JENNIFER O'CONNELL, founding editor of TheJournal.ie, spoke today at the Dublin Web Summit about the changing face of news and the role of social media.
After telling the story of how TheJournal.ie began last year, she said news was now a "conversation", adding that the site aimed to encourage readers to interact as much as possible.
Afterwards Ronan Perceval, of technology firm Phorest, said interactivity was "absolutely" the way forward for online media. "The proof that news is a conversation is that people are doing it. That's how it is," he said. Audience member Sean Walsh also welcomed the spreading of stories through Facebook and Twitter. "The difference these days is that you don't have to find the news – news finds you," he said.
Mike Butcher, editor of London-based blog TechCrunch, later told the thousand-strong audience: "News aggregation, like you heard earlier from TheJournal.ie, is the future."
Watch a clip of Jennifer at the Dublin Web Summit: