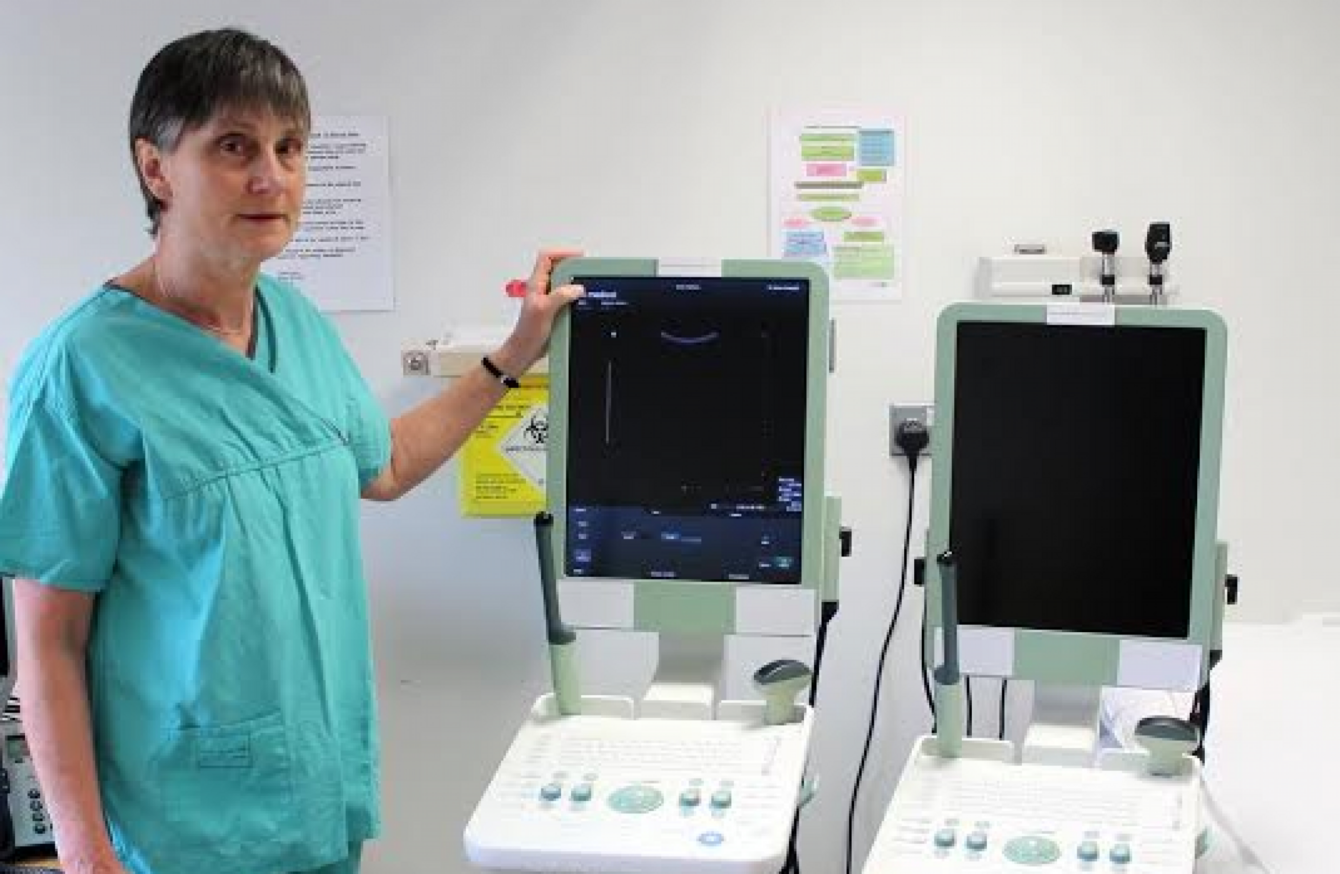 TWO NEW MOBILE ultrasound scanners have been donated to St James' Hospital to help combat against one of the most fatal cancers that can affect women.
The scanners were donated to the hospital's outpatient gynaecology department by the Emer Casey Foundation, in order the assist in the early detection of ovarian/uterine cancer in women.
Ovarian is the most fatal of gynaecological cancers – the disease is usually diagnosed late and 70% of women who are diagnosed die within five years.
The latest report from the National Cancer Registry in Ireland shows that on average in Ireland 360 new cases present each year and there are 276 deaths as a result of the cancer.
Emer Casey was just 28 when she died from ovarian cancer. To help others like her and to raise awareness of the illness, her family set up the foundation in 2006.
The two scanners have already enhanced the patient flow in the Gynaecological Care Department.
Early detection
Due to the high mortality rates from ovarian cancer after late detection, clinical effort is concentrated in trying to diagnose it at an early stage.
Symptoms are non-specific, so the ultrasound scan means women with abnormal bleeding can be checked in the clinic quickly and effectively.
"It is clear that early detection is a crucial factor in enhancing survival in ovarian cancer and these scanners will no doubt play a significant role in this regard," said Lorcan Birthistle, CEO at St James's Hospital.
We at St. James's Hospital are committed to the continued provision of, and support for, all our cancer care services, including gynaecology."
The Emer Casey Foundation has raised €900,000 since it was founded. As well as raising money to assist in the treatment of and research into the cancer, its goals are also to help improve patient care and to raise awareness of the illness.