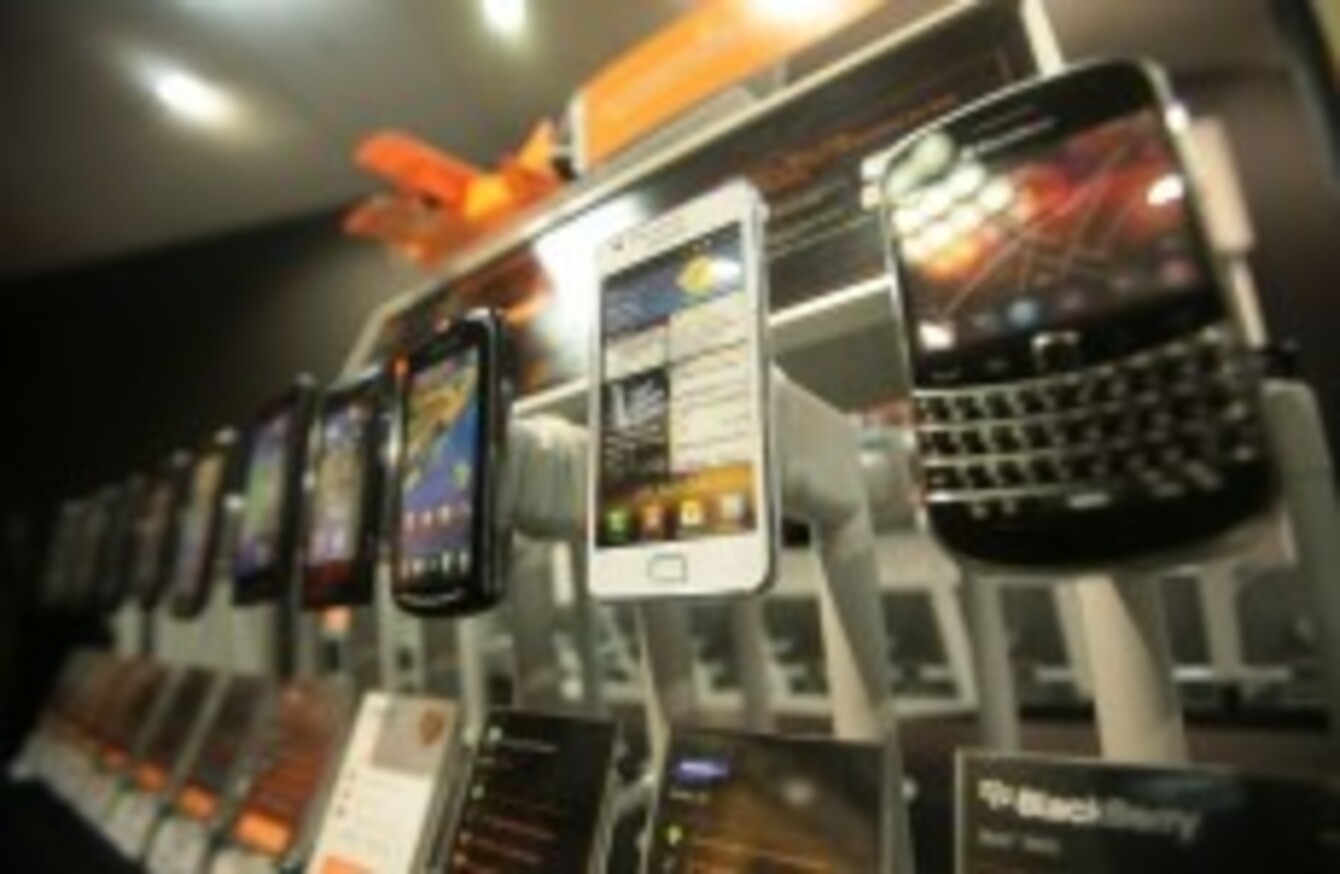 Image: Yui Mok/PA Archive/Press Association Images
Image: Yui Mok/PA Archive/Press Association Images
AN ESTIMATED €5 million worth of mobile phones – the majority of which were smartphones – was reported stolen in Ireland in the last 12 months.
Gardaí today launched the inaugural Crime Prevention Day of Action, which aims highlight the safety measures that phone owners can take.
Their figures show a 33 per cent increase in reports of stolen phones.
Sergeant Alan Roughneen of the National Crime Prevention Unit said that gangs are targeting phones.
"Mobile phone theft is on the rise as gangs target high-value smart phones. These are expensive items and people should take the same care of them as they would any item that costs up to €500 and more.
"Smart phone owners need to be more vigilant, particularly when we are coming into a time of the year when they are more likely to be out socialising," he said.
Roughneen added that phone owners should be more careful when out socialising.
All too often we see smart phones worth hundreds of euro being left out on tables in bars, nightclubs, café or restaurant tables while people chat and this makes it very easy for criminals to simply walk past and steal them. People should also avoid using their phones while walking on the street as it means you are distracted and won't be able to react to prevent your device being taken from you in mid-sentence.
Gardaí have released a number of tips, such as taking note of your phone's IMEI number and using a location finder app. They can be found here.