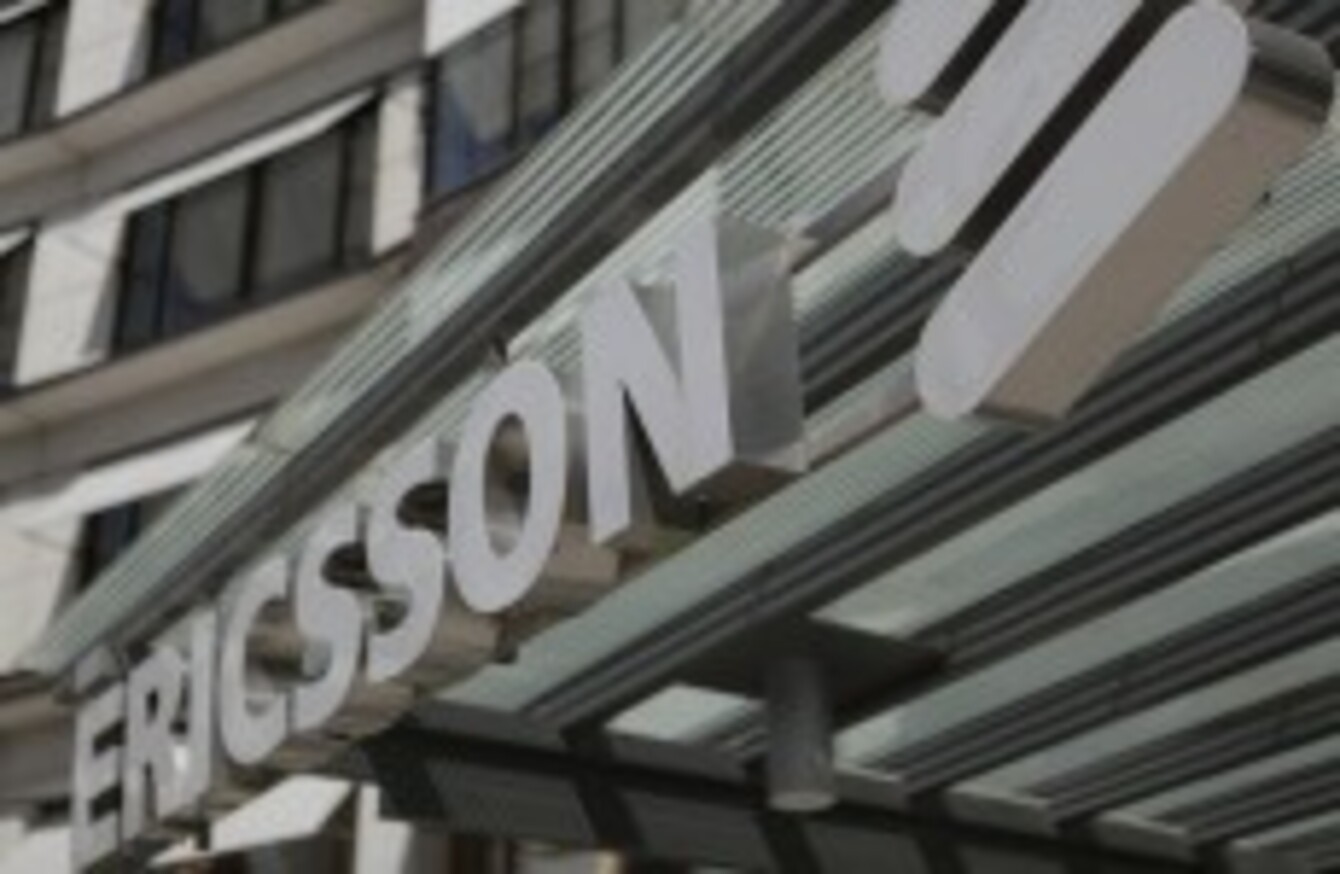 Image: Ericsson
Image: Ericsson
Updated 1.26 PM
THERE ARE OVER 480 jobs on the way for Dublin, Galway, Athlone and Clare.
Ericsson is to create 120 ICT jobs in Dublin and Athlone , while SAP are creating 60 research and development roles and 200 new technology support jobs.
IT outsourcing firm Wipro will also add 100 jobs to its Shannon -based centre over the next year.
The new jobs from Ericsson and SAP were announced this morning by IDA Ireland and the Minister for Jobs, Enterprise and Innovation Richard Bruton.
Both companies, headquartered in Germany and Sweden, made the investment in Ireland in order to "take advantage of the many highly-skilled graduates emerging from Ireland's third level institutions" said the department.
Ericsson
The new positions in Ericsson are highly skilled roles which range from software developers to programme managers and consultants.
A number of these roles are in Ericsson's recently acquired TV business unit, Mediaroom. Some of the jobs will be offered to graduates from Ericsson sponsored MSc programmes in DIT and AIT.
Recruitment for the 120 new positions, to complement the existing workforce of more than 1,400, will commence immediately.
SAP is to increase investment in the Business Objects Software Ltd.'s development centre in Ireland.
SAP
The centre which is located at SAP's facility in Citywest Dublin will create 60 highly skilled roles in predictive analytics. These new research and development roles will significantly expand the organisation in Dublin.
The company is currently recruiting in its Business Suite and Cloud Support organisations and expects to fill over 200 roles in 2014.
Speaking about today's announcement, Richard Bruton welcomed the new Ericsson jobs saying that measures have been put in place to support jobs growth in the ICT area.
"In recent years we have seen jobs growth in this sector, and I am determined to keep making the changes to support further growth in the coming years," he said.
"SAP is a world-leading ICT company and today's announcement that it is creating an additional 260 jobs is a huge boost for Dublin, Galway and for the country," Bruton added.
Traoloch Collins, Ericsson's Managing Director in Ireland, said he is "enormously proud" of the team here in Ireland and said this is now an opportunity to grow even further.
He added: "Ireland is a major research and development hub for Ericsson globally. We have a track record of ingenuity, with 87 patents developed in Ireland over the past 5 years."
Meanwhile Franck Cohen, President of EMEA SAP said:
It's fantastic to be in Ireland for this occasion. Our partnership with IDA will support our engagement with expert professionals and early talent, driving career opportunities in Ireland and, critically, ensuring the future success of SAP. It is essential that we recruit the best people if we are to drive innovation and sustain our strong business growth.
Wipro
Indian-based outsourcing firm Wipro is also to expand its development centre near Shannon Airport by 50 per cent over the next 12 months. The company already employs 200 people as part of the financial services and says that it is increasing its workforce in response to demand from Irish banks.
"Ireland today offers a great talent pool and excellent infrastructure support,"exaplined Wirpo's senior VP Rajan Kohli.
"We are seeing a lot of interest from banks in the region for services around business resilience, risk & compliance, simplification, digital, mobility and analytics."