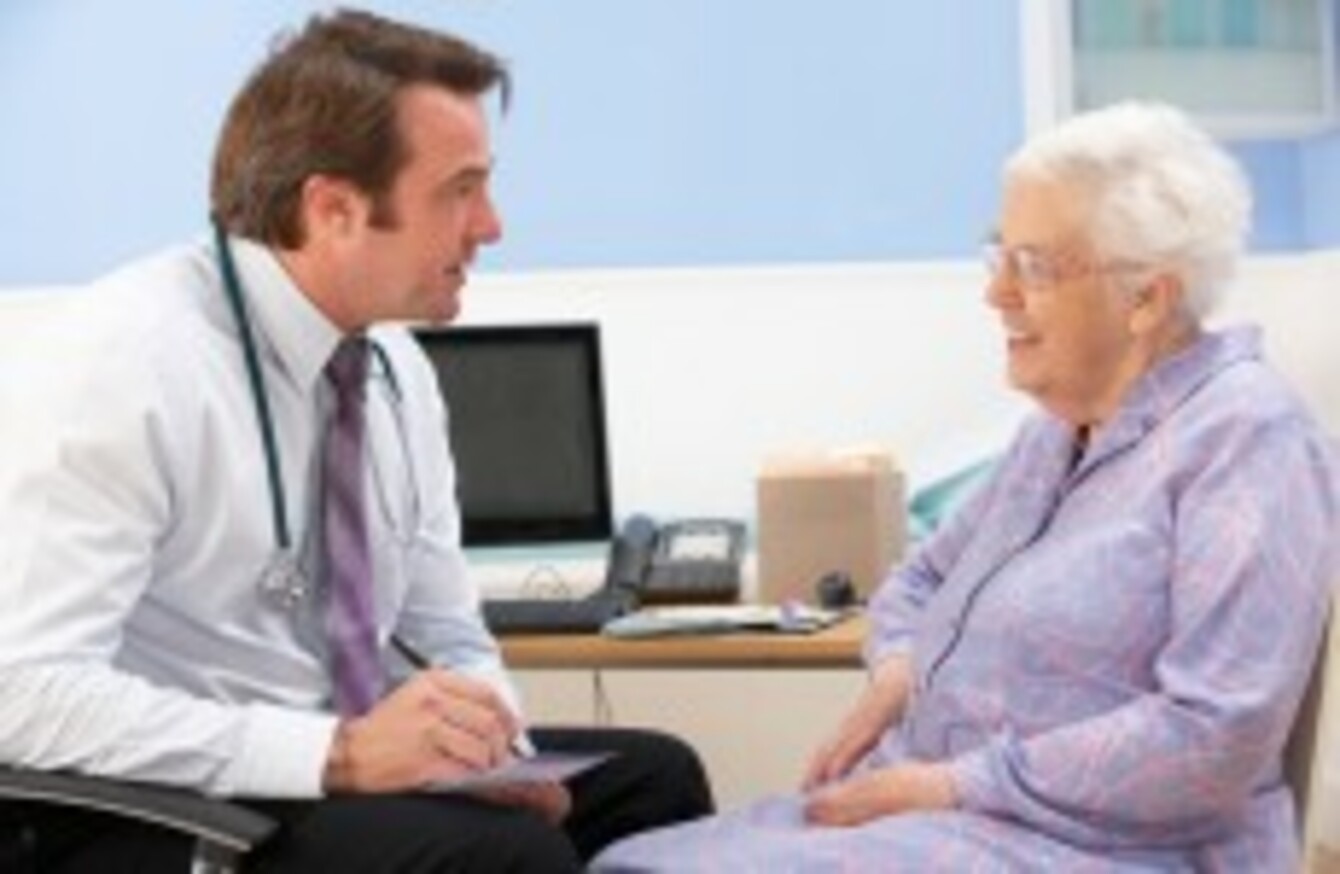 Image: Shutterstock/Monkey Business Images
Image: Shutterstock/Monkey Business Images
REGISTRATION FOR FREE GP care for the over-70s will begin today.
It has been announced by the Department of Health that registration can now be completed on their website, with the service being available from 5 August.
This follows on from the programme of free GP care for the under-6s which came into effect at the start of this month.
The new measures will apply to those aged 70 or over who do not currently hold a medical or GP visit card. The government is estimating that this currently amounts to around 40,000 individuals.
There are around 400,000 over-70s in Ireland.
Speaking about the commencement, Minister for Health, Leo Varadkar, said, "It's an important step because, for the first time, the eldest and youngest in our society will be able to access GP care without being charged."
Speaking on RTÉ's Morning Ireland earlier he said the scheme is likely to cost between €18 million and €20 million in a full year.
The launch has been welcomed by Age Action Ireland with spokesperson Gerard Scully describing it as "an important step" in the move towards the restoration of universal healthcare entitlement for those over 70.
Minister of State at the Department of Health, Kathleen Lynch, said, "This Government is committed to strengthening and further developing primary care services."
As we continue to expand free GP care to those under 18 years of age, we will also provide more services in primary care.
She went on to say that it was the intention of the government to focus on early intervention, providing minor surgery services and managing chronic illnesses such as diabetes or asthma.
An online registration system for the service will go live from today and can be accessed here. To register for the service a person is required to provide their name, PPS number, gender, date of birth, contact details and selection of GP.
- With reporting by Michelle Hennessy.