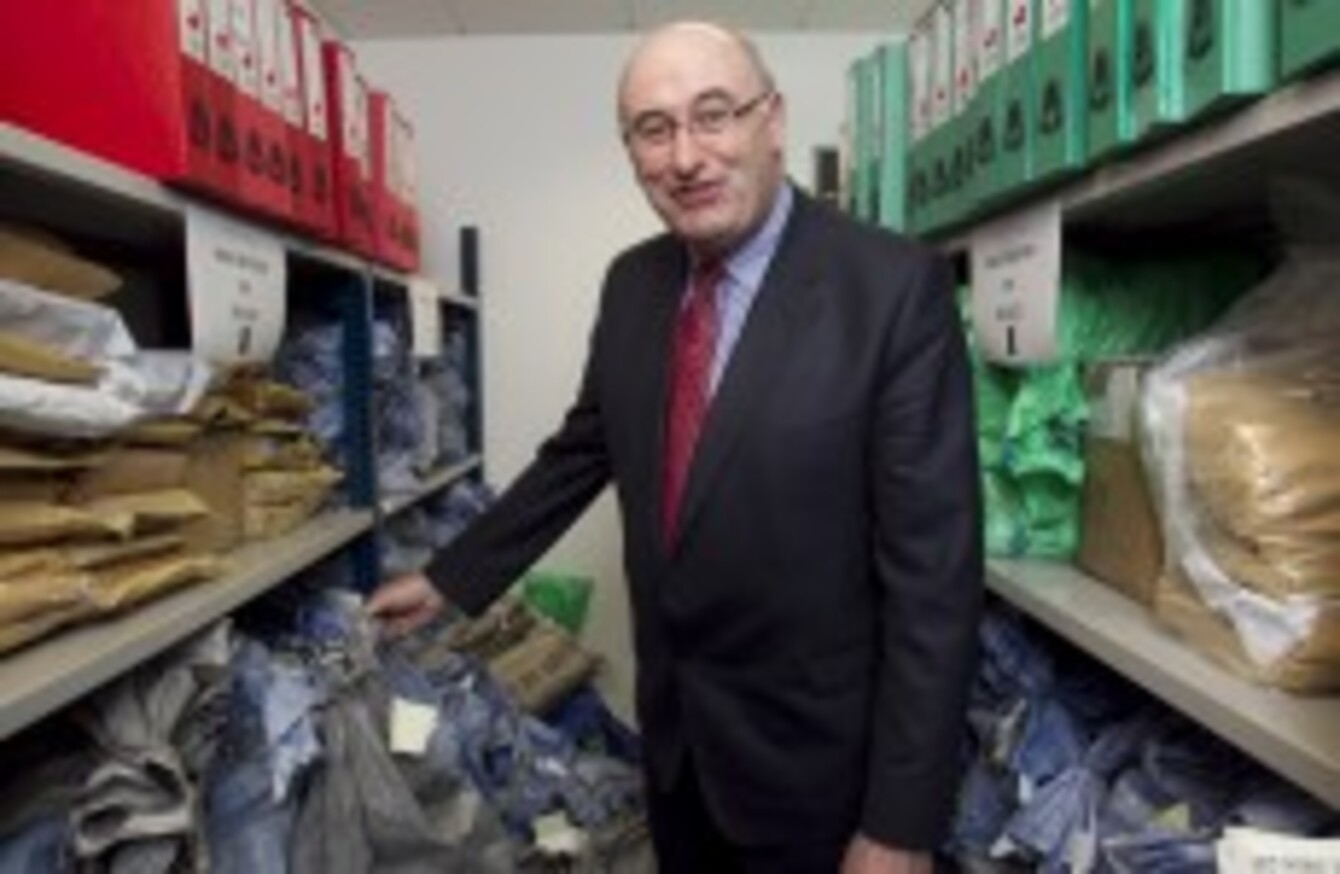 Phil Hogan in the mailing room during a visit to the Household Charge Bureau in Dublin today
Image: Leon Farrell/Photocall Ireland
Phil Hogan in the mailing room during a visit to the Household Charge Bureau in Dublin today
Image: Leon Farrell/Photocall Ireland
OVER HALF A million homes have now paid the €100 household charge according to the latest figures from the Department of the Environment.
Census figures today confirmed that there are just over 1.6 million households in Ireland – meaning that more than one million homes have yet to pay the charge with two days to go before the 31 March deadline.
Some local authority offices around the country will be opening on Saturday to deal with what the government has said will be a last minute rush.
A total of 35,087 properties registered to pay the charge between Wednesday afternoon and this afternoon. Meanwhile more than 10,000 properties have registered for a waiver.
Minister for the Environment Phil Hogan today visited the Household Charge Bureau in Dublin where more than €7 million in postal applications have yet to be processed.
A Red C/Paddy Power poll today found 61 per cent of householders liable for the charge said they would pay it, with 39 per cent saying they would not.
The poll also found that more than one in ten of respondents did not know if they were liable to pay the charge or not.
Phil Hogan thanked homeowners who had already paid the charge and encouraged those who haven't yet paid to do so.
"Irish people have had a tough time of it over the last few years and, in spite of that, over half a million people have paid the Household Charge," said the Minister.
They understand the importance of compliance with the law of the land and, by paying the Household Charge, they have made their contribution to the continuation of essential services at the local level. I would like to thank them for this.